Trails
Visit Bennett Springs State Park and Hike the Natural Tunnel Trail
Hike deep into Bennett Springs State Park to marvel at the Natural Bridge.
By Vivian Wheeler
Oct 2019
There are a lot of reasons to visit Bennett Springs State Park. There's a spring that gushes 100 million gallons of water a day, superb trout fishing, a dining lodge, cabins and a campground. There are also miles of splendid hiking trails, and the Natural Tunnel trail is one of our favorites. From the trailhead, go left to join the Natural Tunnel trail. This trail is marked with blue blazes. This section of the trail runs streamside, and you'll see sycamore, walnut, hackberry and basswood trees along the way.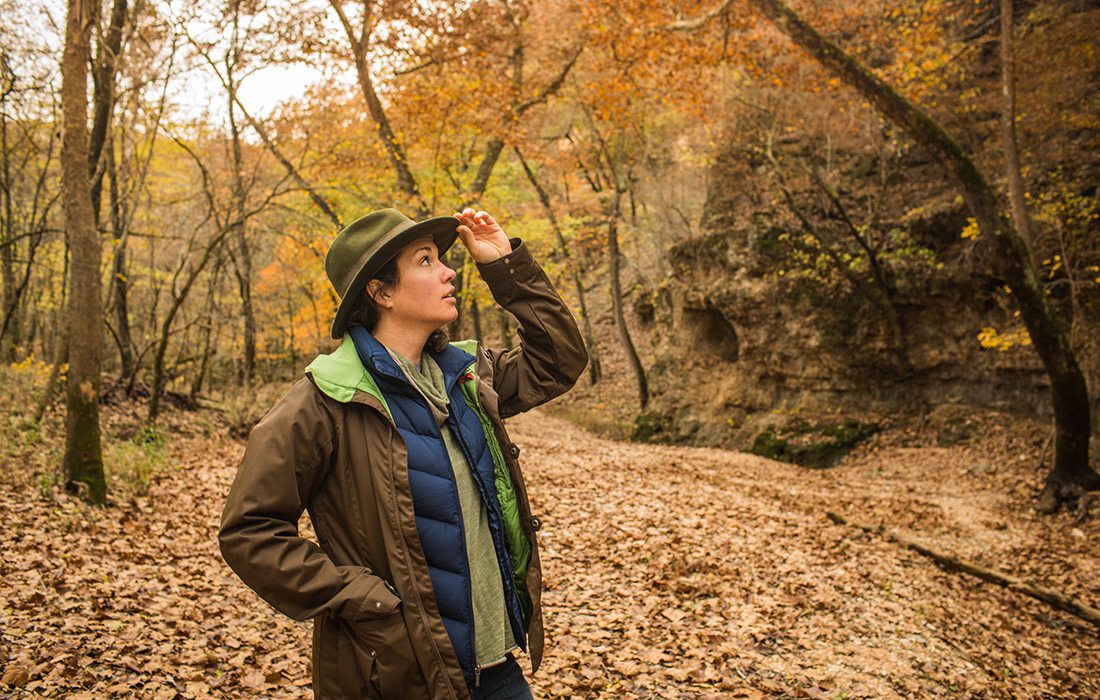 Fall is one of the best times to take in the beauty of Bennett Springs State Park.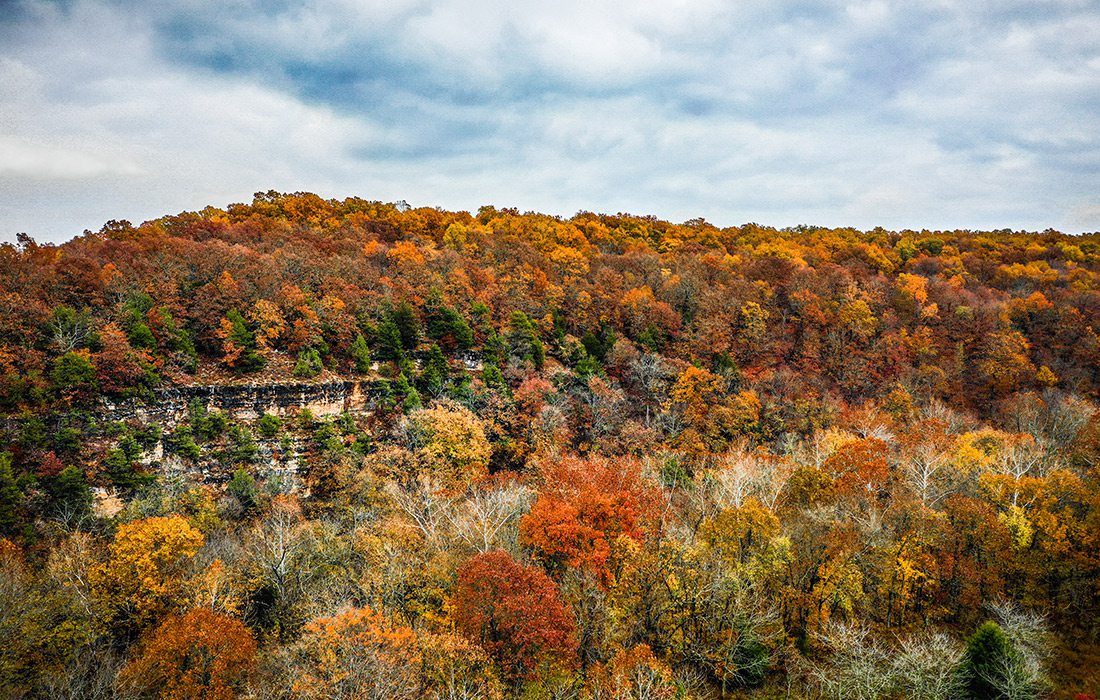 Much of the Natural Tunnel Trail follows the river below, so you can take in breathtaking views as you hike toward the natural rock formation.
Photos by Josh Beecher
Follow the Natural Tunnel Trail until you reach an intersection about 1.75 miles into the hike. Stay on this trail as you go right at 2.1 miles, bear right at the fork at 2.5 miles and turn right at an old road crossing at 2.62 miles. Continue for almost another mile until you cross a stream. Then look for the opening to the Natural Tunnel. You've made it! Stop here and explore this unusual geographic feature. You can walk all the way through this huge rock tunnel.
Once you've had your fill at the tunnel, head back the way you came. When you reach the original intersection that you crossed at 1.75 miles, go left and start making your way back to the trailhead. This section of the trail brings a climb, but you'll be rewarded with sweeping views of the area. Stay straight on this trail until it merges with the Savanna Ridge trail shortly before mile 7. Here, the Savanna Ridge trail (marked in green blazes) and the Natural Tunnel trail become one. Follow the trail back to the trailhead.
Natural Tunnel Trail Hike Information
1 hour northeast from Springfield, MO
Difficulty: Moderate to Difficult | Length: 7.5 miles | Kid- and Dog-Friendly: No for kids, yes for dogs.
The Big Payoff: The Natural Tunnel | Photo-Op: Standing in the mouth of the Natural Tunnel


Whether you're an avid hiker always or more of a neighborhood stroller, the Ozarks has a trail for you, no matter your skill level. Check out the best scenic trails in southwest Missouri and northwest Arkansas