Trails
3 Great Winter Hikes in the Ozarks
Visit three state parks for a guided or self-guided winter hike. These adventures stick close to home and offer beautiful scenic views. Make sure to pack a camera to capture your memories.
By Morgan Carleton
Jan 2021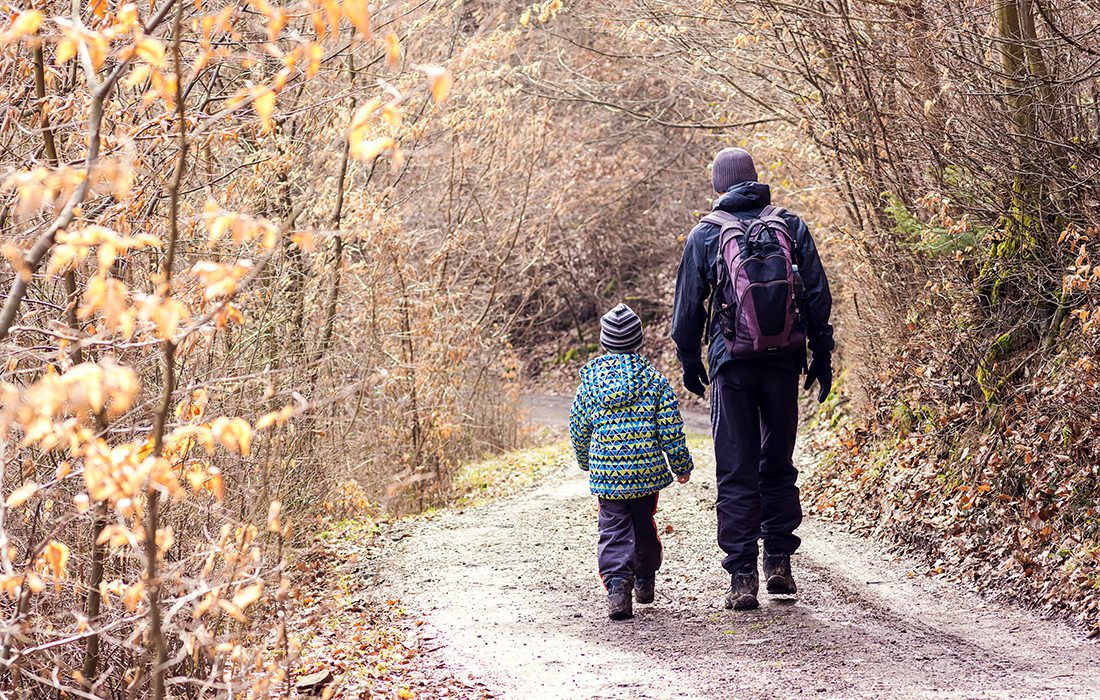 Crowder State Park
4 hours from Springfield
Crowder State Park is home to thick forests of sugar maple, stately white and red oaks, cottonwood, river birch, silver maple and sycamore trees, which make it a great winter destination due to its unusual environment. The park is 1,912 acres and offers more than 17 miles of hiking, mountain biking, backpacking and equestrian trails. While there are many activities to be done at Crowder State Park, there is also an annual "First Day Hike" on January 1st. The "First Day Hike" offers multiple times and hike lengths, so it is an accessible event for everyone. Check out the park's website for more information.
Prairie State Park
1 hour and 45 minutes from Springfield
Sitting on nearly 4,000 acres, Prairie State Park is known for being one of the few remaining acreages of tallgrass prairie land in Missouri, as well as the home to many bison that can be seen on your hike. Although there might not be many blooms in the winter, once spring hits you will see the fields begin to have a blanket of red, purple and cream-colored blossoms of Indian paintbrush, arrow-leaved violet, and cream wild indigo flowers. While the park is always open for visitors, there are guided "bison-tennial" hikes on February and March 6th.
Watkins Mill State Park
3 hours from Springfield
While visiting Watkins Mill State Park you should prepare for a fun-filled day of activities such as fishing, camping and biking thanks to the 100-acre paved loop that surrounds Williams Creek Lake. Aside from those romps to enjoy the beautiful scenery, be sure to stop and see the woolen mill, as it is said to be truly unique since it managed to survive the metal scrap drives of WWI and WWII and is still intact. You can also visit the Watkins House and Mill. Though guided tours are not offered in this park, visitors are welcome to take self-tours.
The Ozarks are gorgeous, and there are many wonderful trails that offer scenic payoffs. Lace up your hiking boots and hit the trails!