Trails
Visit Robbers Cave State Park in Southeast Oklahoma
While you're at Robbers Cave State Park, go for a run on the same route early outlaws ran in the 1800s during the Outlaw 100.
By Jenna deJong
Feb 2021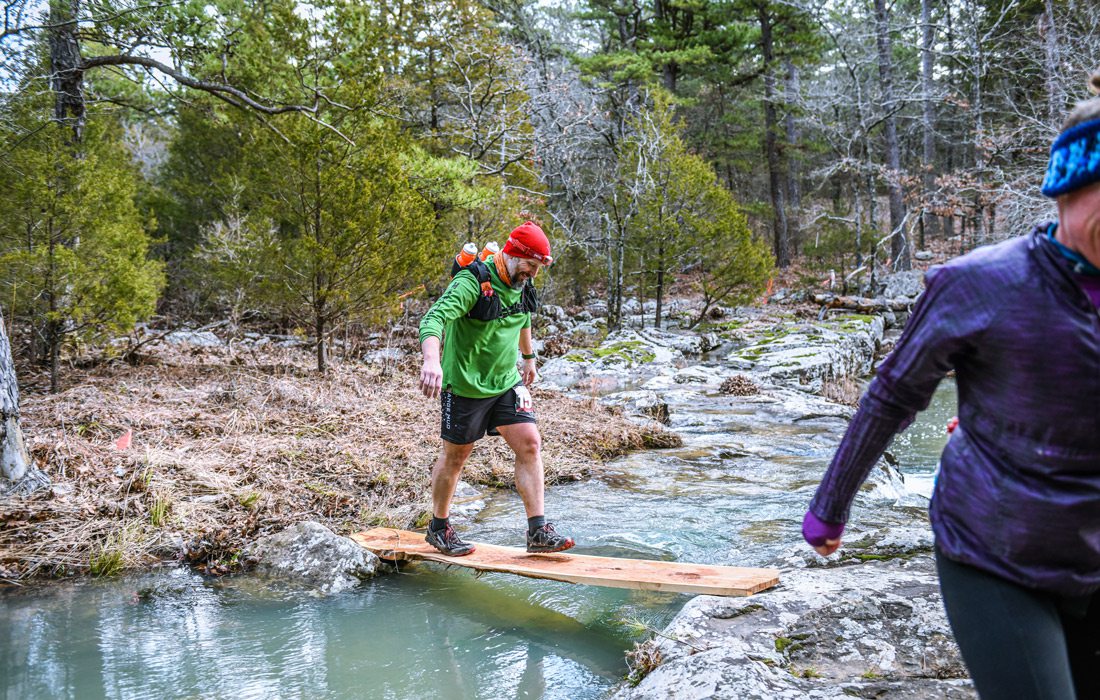 Looking to break out of Missouri? Lace up your running shoes, grab a few snacks and head to southeast Oklahoma to visit Robbers Cave State Park. According to the park's website, the area was an alleged hideout for notorious gangs because of the mountainous terrain of the foothills. It was also one of the first state parks constructed under former President Franklin D. Roosevelt's New Deal Plan. The 3,604-acre park is a mecca for the outdoors, but we recommend going in February for one primary reason: to partake in the Outlaw 100 on February 13.
This just might be the race of all races. Each year, the park hosts the Outlaw 100 where runners sign up for various distances at varying difficulty levels. This includes a 5K, a marathon or half-marathon, a 135-mile option or the actual Outlaw 100. Regardless of the distance you choose, the race is worth it because it follows in the footsteps of the outlaws that passed through the area in the late 1800s. Note that these races are trail runs. Participants will pass by bluffs, rock formations, lakes and caves. If this seems out of your league, fear not. Take it slow by walking the 5K or by tuning in virtually.
If running in frigid temperatures isn't your thing, we completely understand. The park is still worth visiting regardless of your fitness level and interests. Cast your reel and fish for trout, go for a hike on one of the 23 trails and visit the nature center. The park also offers a haven for rappelling and horseback riding—and in warmer months—canoeing, disc golf and swimming.
Those who want to take advantage of all of these activities in the course of one week also have the option to extend their stay. The Robbers Cave State Park offers a lodge, deluxe cabins, two lake yurts and two group camp facilities for larger parties. According to the park's website, the Belle Starr View Lodge offers its guests beautiful views of the Croon Creek Lake and Lake Wayne Wallace. The rooms are outfitted with double beds, a coffee-maker, a microwave, a television and a mini-fridge, making the accommodations comfortable for a weekend getaway. The cabins are also cozy and have heating and cooling, plus a fireplace.