Life
Wet-Weather Waterfalls in Southwest Missouri and Beyond
There is only a small window of time during which you can spy wet-weather waterfalls in the Ozarks at their finest. Make the trek to explore these three gorgeous southwest Missouri sites.
By Katie Pollock Estes
Mar 2021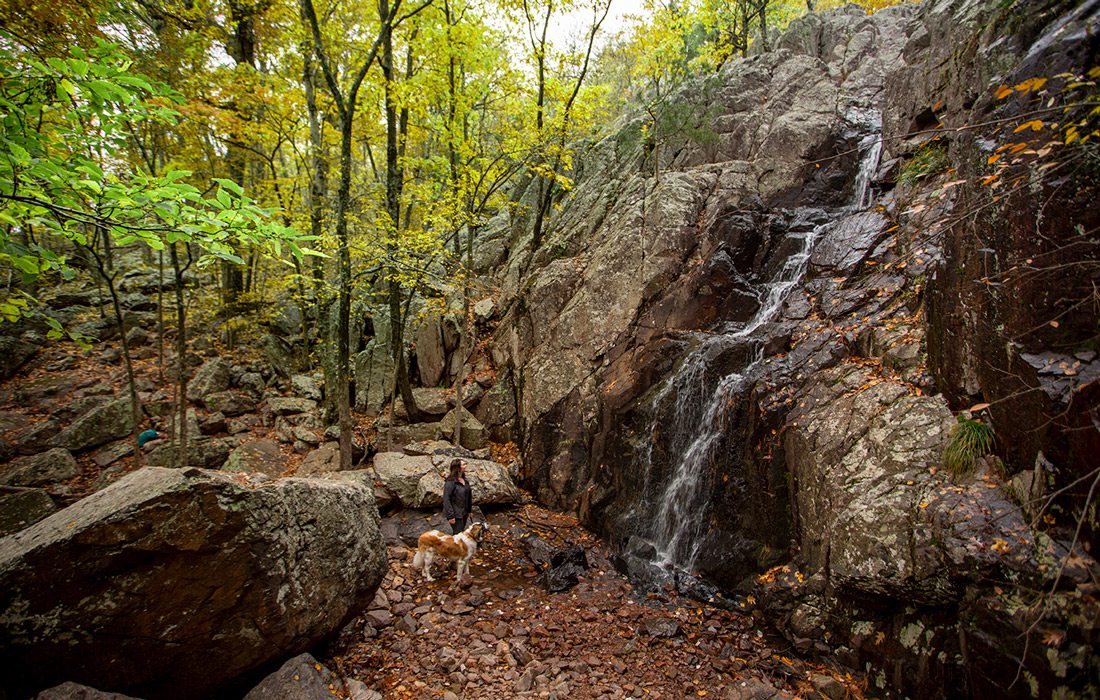 Dewey Cove Falls
Find these scenic falls near Roark Creek inside the Ruth & Paul Henning Conservation Area—but they only pop up after heavy rain. You can find it by starting on the Glade Trail, then veering into Shane's Shortcut Trail, which takes you to the falls.
Who It's For: Anybody who wants a nearby location (the drive is short and easy from Springfield) and a hiking option that's suitable for beginnners and not too tough.
Find It: Visit Ruth & Paul Henning Conservation Area approximately 50 minutes south of Springfield.
Hemmed-In Hollow
This beautiful spot features the tallest waterfall between the Rocky Mountains and the Appalachian Mountains. At times the 209-foot-tall falls are just a trickle, but after a good rain, they are more robust and are quite the sight to see. It's the highlight of a moderately difficult 5-mile round-trip hike.
Who It's For: More serious hikers who don't mind a tougher trek (especially when the payoff is so gorgeous!).
Find It: Head to Compton, Arkansas, approximately 1 hour and 45 minutes south of Springfield. Click here to view the location in Google Maps.

Mina Sauk Falls
At 132 feet, these are the tallest falls in the state of Missouri, and they sit near Taum Sauk Mountain (which marks the highest point in the state). Also nearby are Johnson Shut-Ins, a must-see if you want to spy a bunch of teeny little falls, too. You can get to them via a 3.8-mile round-trip Mina Sauk Trail that's moderately difficult.
Who It's For: Anybody up for a bit of a road trip; this spot is the farthest away on the list.
Find It: Visit Taum Sauk Mountain State Park approximately 3 and a half hours east of Springfield.