Waterways
3 Places to Take the Kids Fishing
Spend a day of super-low-key fishing with your family. These three spots are great for fishing beginners—but more experienced anglers will love them too.
By Katie Pollock Estes
Mar 2022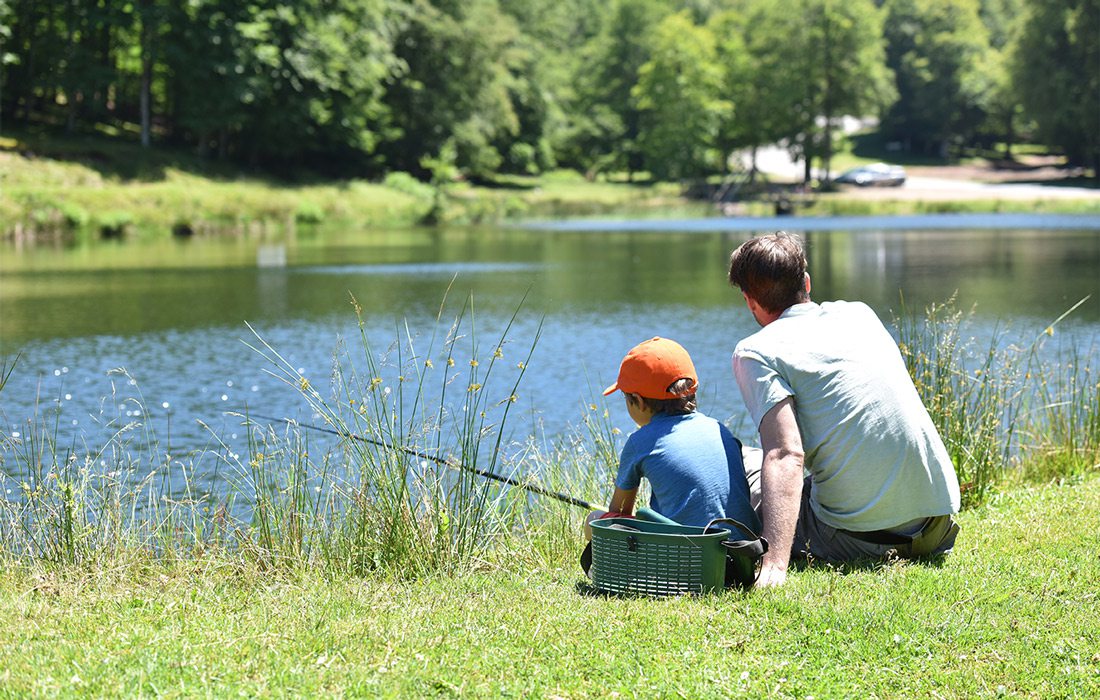 For a Quick Outing
Rutledge-Wilson Farm Park
3825 W. Farm Road 146, Springfield
You can catch-and-release at the scenic little fishing pond at Rutledge-Wilson Farm Park. This is a great option if you only have a little bit of time to spare, but your kiddos really need to scratch that fishing itch. If you do have all day, though, you can extend the fun by exploring the park's barn-themed playground, visiting the animals and walking nearby Wilson's Creek Greenway.
For Half a Day of Fishing
Mountain Springs Trout Park
2549 State Highway O, Highlandville
You better have some trout recipes handy because you can keep what you catch at Mountain Springs Trout Park—and the fishing is always fruitful at this stocked pond. The park even offers fish-cleaning services, so you don't have to do the dirty work. Fishing is $6.95 per pound live weight for fish you keep, or $35 per hour if you choose to catch-and-release.
For a Weekend Away
Rockbridge Rainbow Trout & Game Ranch
4297 County Road 142, Rockbridge
With an expansive and scenic setting, cabins you can rent and a restaurant on-site for the post-fishing munchies, Rockbridge Rainbow Trout &. Game Ranch is perfect for spending a fishing-focused weekend away. You can cast your line in Spring Creek with a historic red mill right beside you in this peaceful, trout-filled place.