Waterways
Float Missouri's Niangua River
Prime fishing and gorgeous scenery make the popular Niangua River worth the trip.
By Vivian Wheeler
May 2019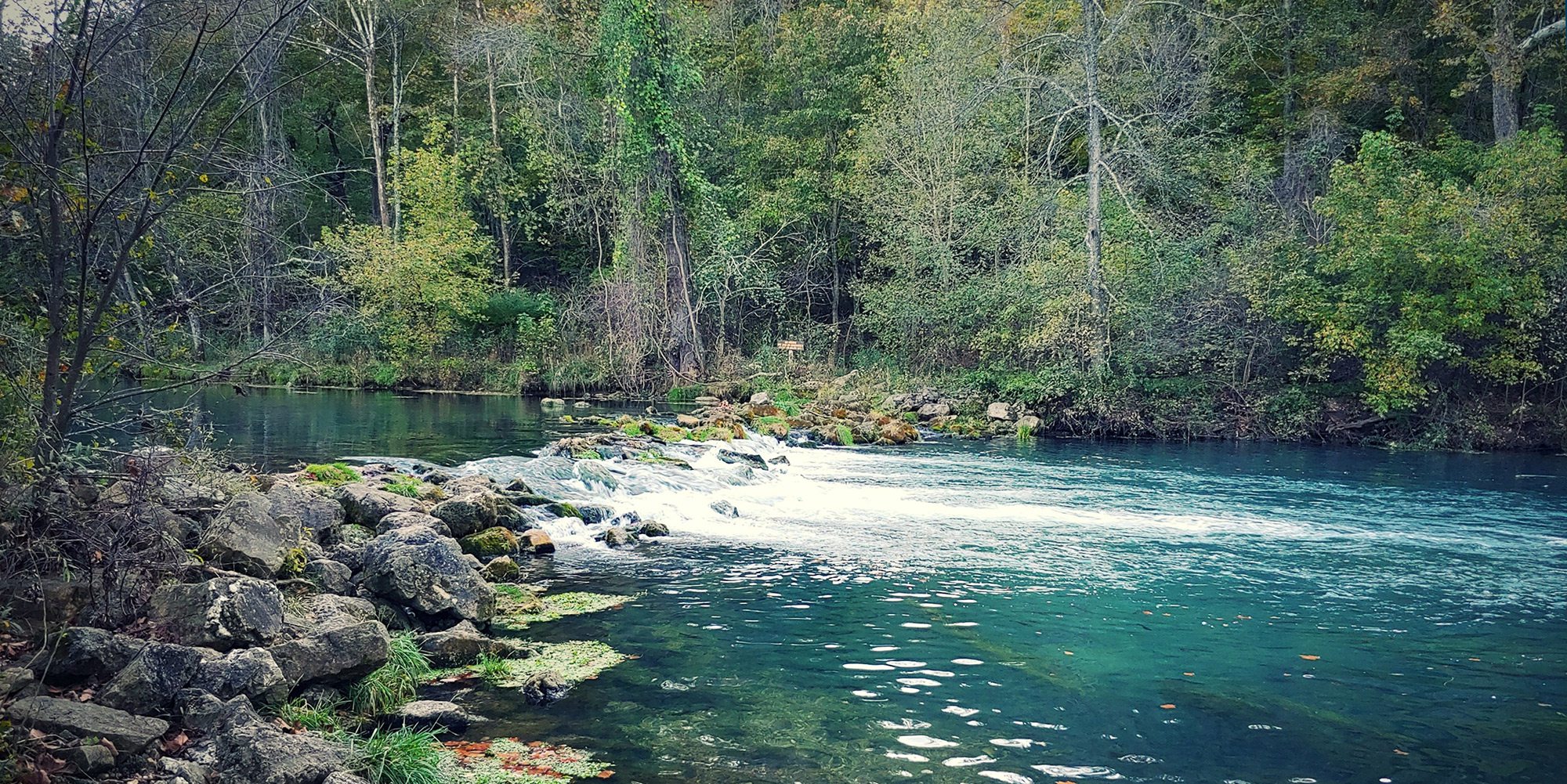 Forming near Marshfield in Webster County and flowing for about 125 miles north by northwest through southern and central Missouri, the Niangua River boasts some of the best fishing in the state. In fact it's the Niangua that Bennett Spring feeds into, creating an angler's paradise stocked with rainbow trout. Along with trout, on the river you'll find bass, catfish, goggle-eye and other game fish. If fishing isn't your thing, don't worry; the Niangua has plenty else to offer. 
Fed by numerous springs, the Niangua stays cool all season and, under the right conditions, is floatable all year long. Much of the river is surrounded by undeveloped, natural land where wildlife abounds. Its modest current and shallow gradient mean you'll find easy floats that all level of paddlers can enjoy. The best floating on the Niangua happens on the upper sections of the Niangua and just below Bennett Spring State Park. As much of the best floating happens on the same stretch of the river, the Niangua can get very busy on the weekends, so be prepared for crowds if you can't manage to make it out on a weekday. It's just as popular for partying as it is for fishing, so be warned. 
There's no shortage of outfitters on the Niangua, but many of them cater to a crowd that can get a bit wild. If you're wanting a quieter camping experience, we recommend checking out Mountain Creek Family Resort & Canoe Rental. They offer an 11.5–mile float that runs from Bennett Spring back to the campground, so there's no wait to be picked up at the end of a long day on the river. Bonus: The campground features a gigantic Slip-n-Slide that will keep your kids (and you) entertained for hours. 


Niangua River Float Trip Recommendations
Bennett Spring to Mountain Creek | Length: 11.5 miles | 
Difficulty: Easy
The Ozarks has an abundance of rivers that crisscross the region. Check out the best float trips in Missouri.