Waterways
Where to Go Sailing in the Ozarks
Sail our local lakes during the windiest month in 417-land.
By Michelle Lewis
Mar 2023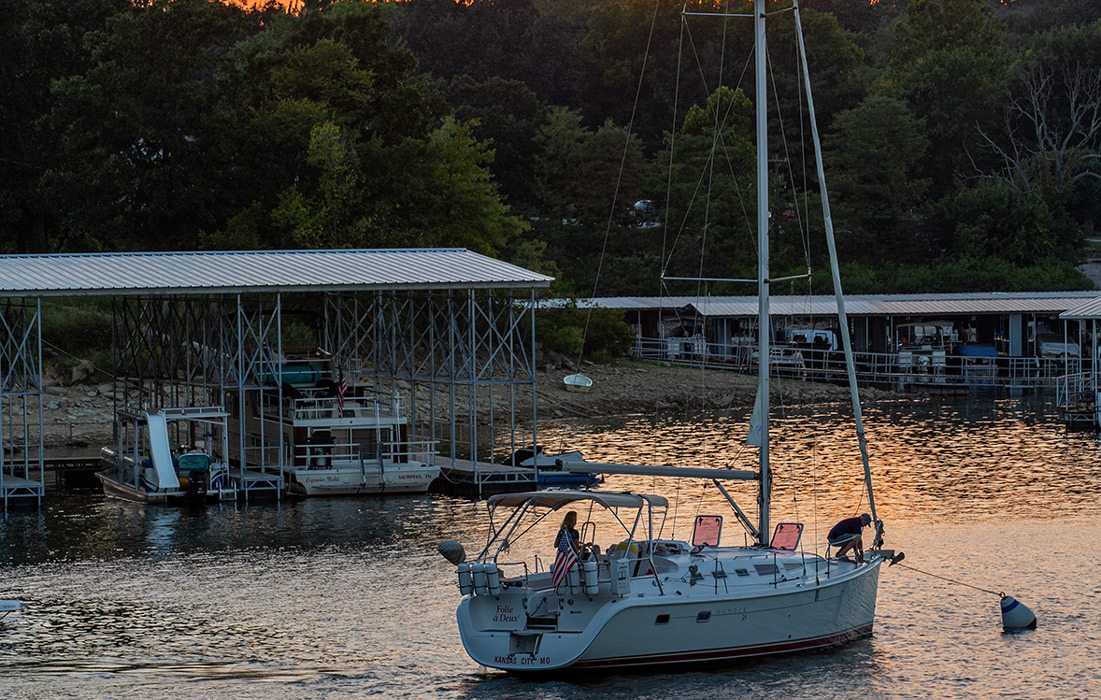 The sport of sailing is one that can provide a variety of avenues once you learn the ropes. Whether you're on the water to relax or to race, there is no denying the feeling of being on the water with wind in your sails and no sound of an engine running. With March being the windiest month of the year here in southwest Missouri, it's the perfect time to head to the water and hoist your sails. 
A Sailor's Delight 
Stockton Lake
19100 Route 215, Stockton; 417-276-5329

Sailing has been a part of Stockton Lake's history since the creation of the lake in 1970. With quiet coves, clean water and light traffic, the area is every sailor's dream. The non-development policy surrounding the lake means you'll be surrounded by natural shorelines in every direction, creating a relaxing experience on the water no matter the time of day. A steady breeze from the southwest will allow you to guide your boat with ease. For those wanting an introduction into the world of sailing, Grand Mariner Marine within the Orleans Trail Marina on Stockton Lake offers certified American Sailing Association lessons. Classes last three days and offer hands-on time on the water to allow you to become comfortable operating the sail and handling the boat. Those who have experience can rent sailboats from the Stockton State Park Marina.
A New Destination 
Fellows Lake
4200 E. Farm Road 66, Springfield; 417-840-2965

With the kickoff of the Springfield Sailing Club at Fellows Lake in 2021, those who love to sail have a new location to coast the waters. At 860 acres just 20 minutes north of Springfield, Fellows Lake is the perfect place to learn to sail. The clean and quiet waters allow you to make the most of your time and encourage relaxation. With five certified US Sailing instructors, Springfield Sailing Club offers a variety of classes for sailors with little to no experience. Classes take you through drills on the water and offer opportunities for private coaching to fine tune specific skills. Those with experience can rent a variety of boats for a variety of skill levels. Alongside strengthening skills with classes and time on the water, the Springfield Sailing Club has built a community of sailors to help anyone experience the joys of sailing.