Life
Q&A with Courtney Dunlop and Elle Feldman of Good Skin Day
Courtney Dunlop and Elle Feldman of Good Skin Day Talk New Products, Wine and the #goodskinlifestyle.
By Tessa Cooper
Jan 2020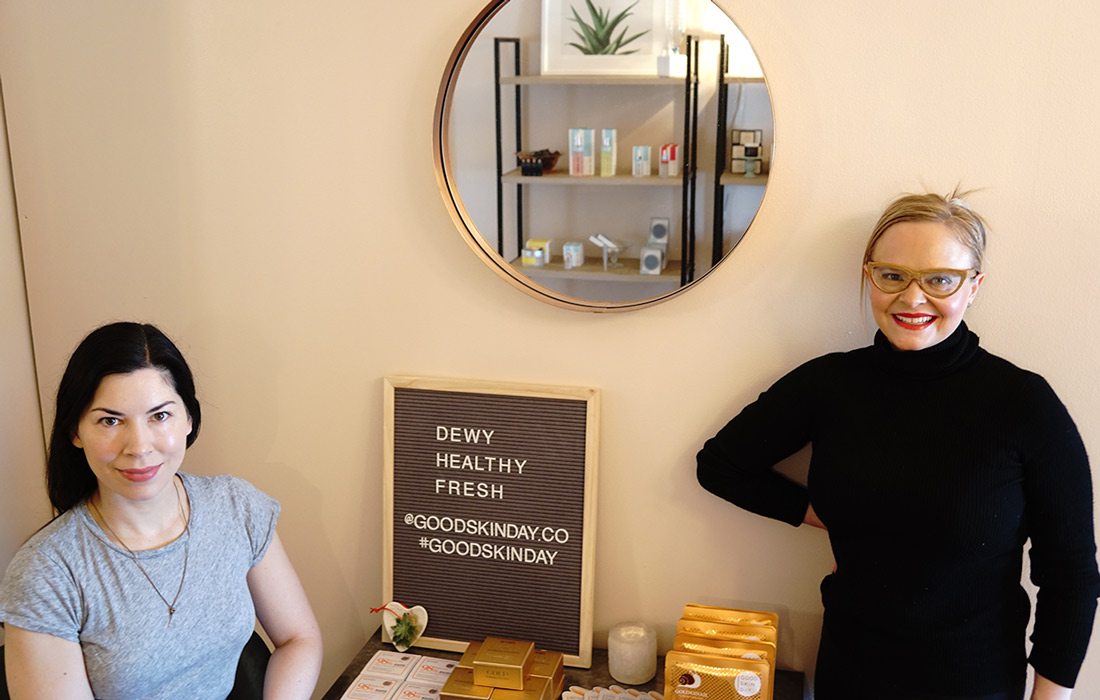 Courtney Dunlop and Elle Feldman have made a name for themselves as local icons. However, with Feldman's frequent flier miles and Dunlop's experience working in the New York beauty industry, their reach spreads far beyond southwest Missouri, and it now has the potential to spread even further. The two just launched their Good Skin Day product line and Good Clean Wine brand under their umbrella company Good Skin Lifestyle with plans for nationwide shipping for both in the works. Here, they talk about the new products and what a good skin day looks like to them.
417 Magazine: What led you to create your own skincare products?
Courtney Dunlop: I personally have been wanting to launch a skincare line for years and years. I've had a lot of false starts because I asked "What can I make that isn't already there?"... We just really wanted a rosewater spray that smelled like a rose and not fake, moldy perfume and actually treated the skin. Our mist is the only one that has this particular plant-based brightener in it, and the plant glycerine makes it a hydrating mist as well, so it's just something that doesn't already exist. Squalane oil is a big ingredient right now, but a lot of them can be kind of thick, so we wanted to make ours lighter. We wanted it to do more than just be a face oil.
417: Who are these products for?
Elle Feldman: We created these products because we are seeing an increase in inflammation and redness beyond what we've ever seen before. Our products are for everyone, for all skin types, genders and ages. People with sensitive skin, rosacea and inflamed skin will love these products. These are great for anyone working on recovering their skin back to better days. 
417: In honor of the #goodskinlifestyle, we've got to ask, what does a good skin day look like to you two?
E.F.: The best good skin day starts with sleeping in. Then a coffee, tea or hydrating beverage of choice. Next, some gentle yoga or exercise, followed by meditation or prayer. The day would also include taking a walk outside, journaling goals and gratitude, drinking at least 90 ounces of water and eating beauty foods. It would end with laughing and playing with family and friends, some work, a little Good Clean Wine and an early bedtime.
C.D.: I always have this fantasy that I wake up, and I go to the bathroom mirror, and my skin is glowing and plump, and I've got rosy cheeks without any bags under my eyes. Sometimes you can achieve that and sometimes you can't. But honestly, a really good skin day is when you can get to a place with minimal effort where you feel like you're happy with your skin that day. The Good Skin Lifestyle is about products, but it's also about lifestyle changes…We don't mean torturing yourself with exercise plans that you hate or depriving yourself of your favorite foods. A good skin day life at the end of the day is a fun, happy life.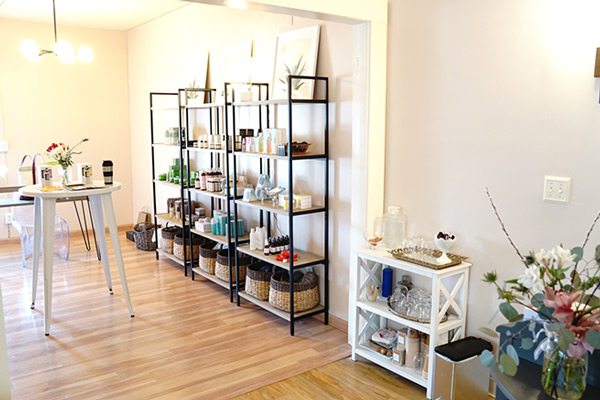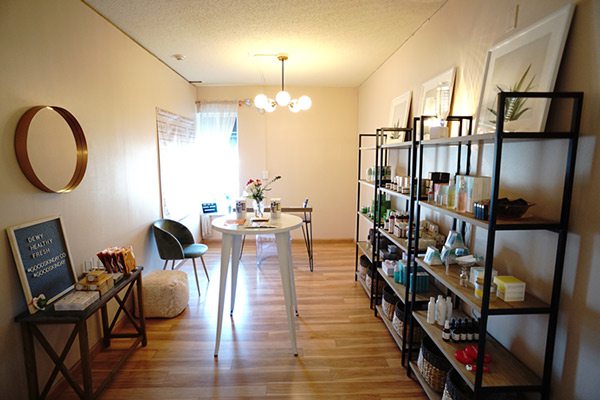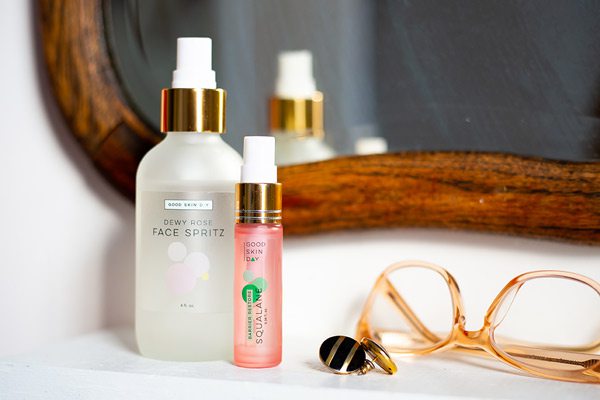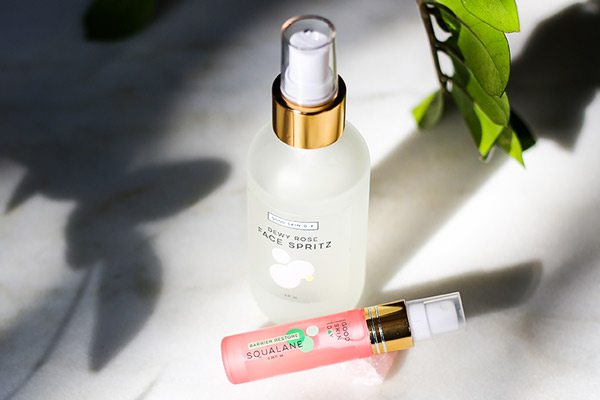 The Products
Good Skin Day Dewy Rose Face Spritz
This hydrating and brightening mist features plant glycerine, a humectant that attracts moisture from the air onto your skin, and a powerful, plant-based brightening agent.
Good Skin Day Barrier Restore Squalane

This concentrated treatment serum rescues tired winter skin without clogging pores. It features the same brightener as the Dewy Rose Face Spritz.
Good Clean Wine
The small-batch wine sustainably made in Tuscany is low-intervention, which means producers and farmers intervene as little as possible. You won't find any additives like coloring or extra sugar. 
Shop online or find the spa and retail store at