Life
Warm Greetings at Mercy Hospital
Jim Wilson works to ensure everyone entering the doors of Mercy is greeted with a friendly face.
by Jo Jolliff
Jul 2023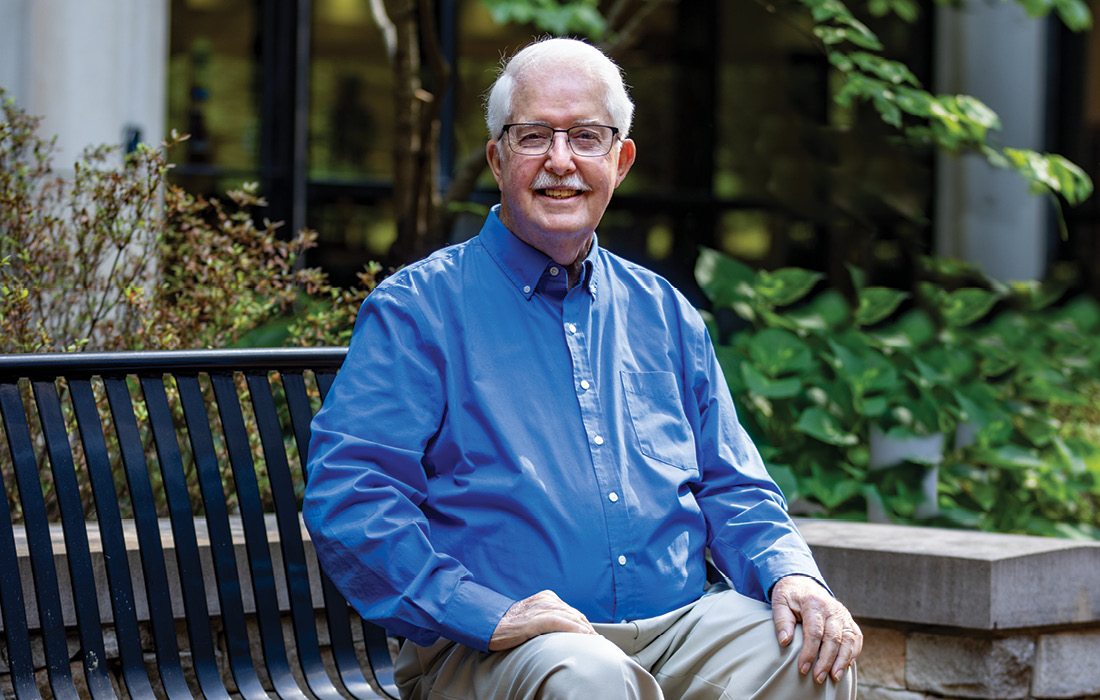 Having volunteered at Mercy for over 31 years and given over 9,300 hours of his time, there is a good chance Jim Wilson has greeted you as you've walked through the doors of the hospital.
Wilson started volunteering after his son and granddaughter were involved in a tragic car accident. The family in the other car was killed, and his granddaughter was rushed to Mercy. Visiting his granddaughter, he noticed something special about everyone helping her heal. "I was very impressed by the volunteers and medical staff," he says. "I thought maybe I'd like to do that someday, not knowing I would be retired the next year."
Since then, his friendly face has welcomed people through the front entrance, helped at the information desk and gift shop and escorted people to surgery. No matter where he is serving in the hospital, Wilson tries to stay focused on bringing those he interacts with a little joy. "They're here under stressful situations," Wilson says. "Either they have a loved one having surgery or sick, or they themselves are, but they'd probably rather not be here. But perhaps we make things a little easier."
He continues to greet but his favorite role, while much more tiring, is accompanying people to their colonoscopies and endoscopies. People undergoing these procedures are looking for cancer, often making their anxiety levels run high in their short time with Wilson. "I just feel that these people are a little apprehensive," he says. "I try to be cheerful so that their mind is on something else other than what they're going through."
Beyond bonding with the patients and family members he interacts with, Wilson says one of the biggest joys of volunteering has been the fellowship he's built with the other volunteers. "I really like that we're just like a family," Wilson says. As many volunteers have come and gone over his 31 years, especially since COVID-19, Wilson has maintained his same passion since the beginning.
While Wilson jokes that he only continues to volunteer because his wife likes having him out of the house, the joy it brings to his life is clearly written on his face.
"I love the sense that I'm doing something constructive," he says. "I could sit around the house, but it just gives me some incentive to get up and help others, and at the end of the day I just hope that we make a difference."
If you're interested in greeting or serving at Mercy Hospital Springfield Communities, visit the Mercy website for more information on volunteer opportunities.