Weddings
Tessa Hull & Chandler Cooper
Sparks flew at this couple's romantic nuptials.
By Jenna deJong
Dec 2017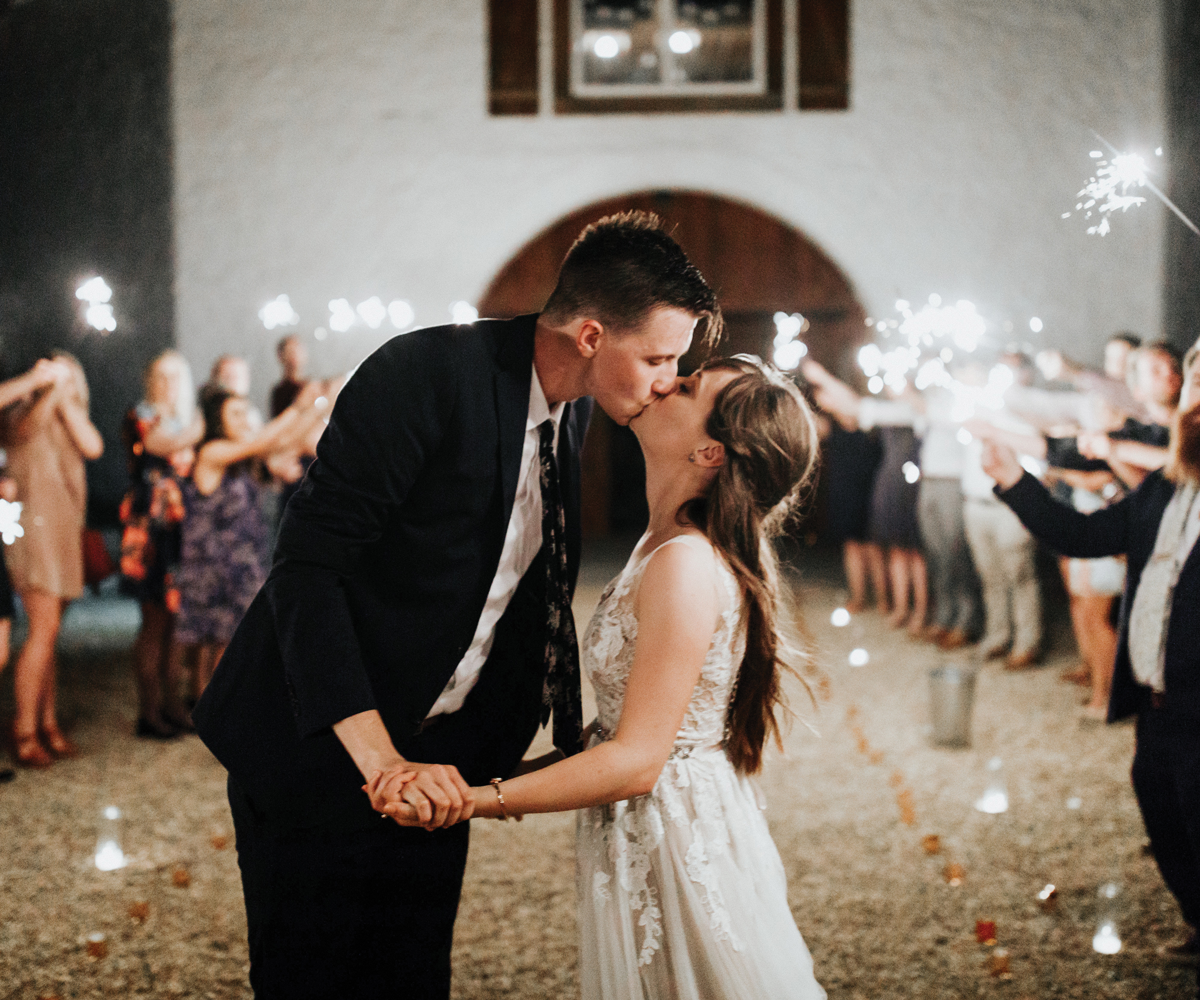 Little did freshman Chandler Cooper and junior Tessa Hull know wedding bells were in the air during their orchestra class at Parkview High School. He played cello, and she played violin. After working up some courage, Chandler asked Tessa to the homecoming dance, and their relationship flourished. 
Initially, the couple went to separate colleges before landing at Missouri State University, and over the years, they faced a few life changes as a couple, including the loss of Tessa's father. "We've been together for a long time," Tessa says. "Being able to grow up together and form the same values and life experiences has really helped us prepare for marriage."
As years passed, Tessa, now a part of Ozarks Food Harvest's communication team and a freelancer, and Chandler, a chorale assistant at Parkview High School  and vocal music education student at MSU, began talking about taking the next step forward. Tessa picked out her own ring online, but it wasn't until a few months later on a trip to Chicago that Chandler proposed. 
"We wanted to experience a big city together, so we stayed with friends and explored and visited different coffee shops," Tessa says. "I had a feeling he would ask, but I wasn't sure when." The two walked along the Navy Pier, rode the Ferris wheel and went for a night boat ride to see the city lights. It was as fireworks shot off that Chandler dropped to one knee.
When planning the wedding, Tessa wanted romantic, whimsical decor and combined navy and coral with turquoise and light pink. Their wedding night concluded with a sparkler send-off and fireworks to create a full-circle ending to the couple's engagement.