Weddings
Picking the Right Champagne for your Wedding
By Miranda McCabe | Photo by Jessica Kennon Spencer
Jun 2014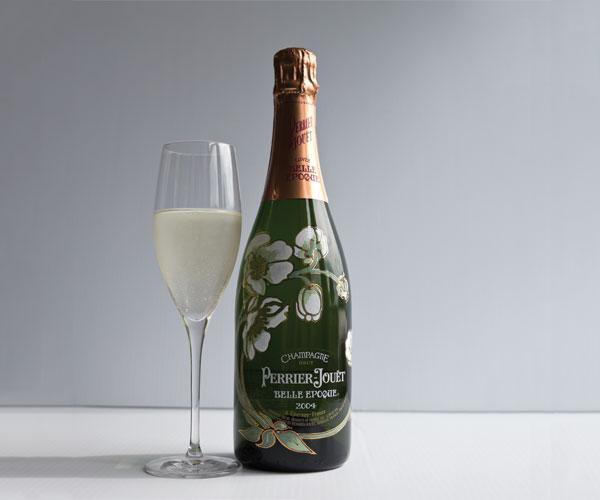 Vintage vs. Non-vintage
Vintage Champagne is made from a single harvest.
Non-vintage bubbly is a blend of different harvests.
Champagne will be at a more reasonable price when it is non-vintage. 
What is Brut?
Brut and Demi-Sec are terms that signify how dry the wine is. Brut is the driest champagne there is, while Demi-Sec is a moderately dry bottle.  
What is sparkling rosé? 
What makes a rosé is the amount of grape skin contact that interacts with the Champagne. Allowing some skin contact is what gives it its color.
White Champagne is made from red grapes. This happens when there has been no skin contact.  
Bottles by Price Point 
If your budget is tight, you can snag a bottle of cava for just $10. It's hard to beat that price point.
If you want a quality Champagne for a middle-of-the-road price, then try the brand Schramsberg. Bottles run between $30 and $40, and that covers a blanc de blanc, blanc de noir, crémant and brut rosé.
If money is no object, pick Cristal or any high-end Champagne. When it comes to bottles with the best flavor, Colin's personal favorite is Chiquet Tradition. For $47.98 per bottle, this is a nice toasted style of Champagne. For a more expensive bottle, Perrier-Jouët Belle Epoque cashes in at $150 a bottle and is simply impeccable. 
 
Champagne Recipes
Champagne Cobbler
Makes 1 cocktail
Ingredients:
½ teaspoon lemon juice
½ teaspoon curacao
Thin slice of an orange
Chilled Champagne or sparkling wine
Directions:
Fill a large goblet half full of cracked ice. Add the lemon juice, curacao and orange slice. Stir and fill the glass with Champagne or sparkling wine. Stir again gently.
Strawberry Champagne Cocktail
Ingredients:
½ cup fresh strawberries
¼ teaspoon vanilla extract
¼ teaspoon freshly squeezed lemon juice
1 teaspoon sugar
Champagne or sparkling wine
Directions:
Wash and hull the strawberries. Put all the strawberries, except one, into a blender. Add in the vanilla, lemon juice and sugar, and puree. Fill a champagne flute half way with the puree. Top with Champagne or sparkling wine, and stir gently. Slide the remaining strawberry onto the edge of the glass.
Aristocratic Sparkling Punch
Ingredients:
1 bottle red Burgundy
4 ounces bandy
2 bottles Champagne
½ cup sugar
1 quart sparkling water
1 cup strawberries, hulled
2 oranges
Block of ice
Directions:
Pour the Burgundy and sugar into a punch bowl, and stir until the sugar is dissolved. Add the brandy and stir well. Place the block of ice in the bowl, and pour in the Champagne and the sparkling water. Garnish the top of the ice block with strawberries. Cut the orange into thin wheels and float them on the punch.