Weddings
How They Met
Meet the winners of this year's 417 Bride Our Wedding Story Contest, Liz Johnson and Kerry Noe.
By Dayle Duggins | Photos by Abundant Life Photography
Jun 2013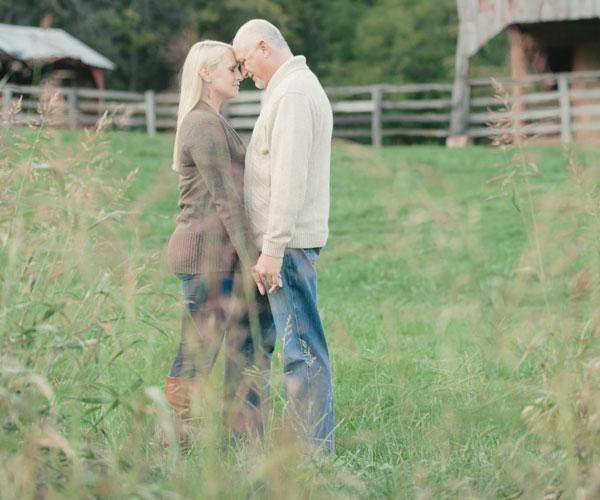 Last winter, we asked couples to enter our fifth-annual Our Wedding Story Contest. Dozens of couples sent in their love stories, and we chose the four most romantic tales as Our Wedding Story finalists. Each of the finalists' stories and photos were posted online for reader voting, and Liz Johnson and Kerry Noe walked away the winners.
Meet The Winners
Kerry met Liz at a trivia night with friends and knew immediately she was the girl for him. Their friends tried to get them together, but they didn't interact until later when Kerry asked Liz to be his date at the adult prom their friends were hosting. After that, Kerry asked Liz out multiple times, but she kept turning him down, saying she was too busy. Finally, she said yes, and their first official date was to Silver Dollar City. The night Kerry proposed, Liz thought she was getting her early birthday present but found Kerry down on one knee, ring in hand. It took her a few minutes to realize what was happening, but when she did, her answer was an enthusiastic "yes." The couple had an extravagant wedding on May 25, 2013, at the Stone Chapel with a reception at the Savoy Ballroom, where they literally closed down Commercial Street.
The Winning Love Story
When Kerry and Liz met at a trivia night, Liz thought Kerry was smart with his incredible trivia knowledge, and Kerry thought Liz's beauty outweighed her lack of trivia knowledge. During their first date on May 30, 2010, at Silver Dollar City, the couple made their way to the Christmas store, since Christmas is Liz's favorite holiday. There she found an ornament that she loved. Kerry, feeling confident, purchased the ornament and stated that they would hang it on their first Christmas tree together. Liz thought Kerry was downright crazy, but Christmas 2012 was the third Christmas they hung that same ornament in the center of their tree.
Kerry proposed on March 31, 2012. That night, Kerry was quiet during dinner, but Liz thought Kerry was just tired from being out of town the past several days. As they headed home, a Justice Jewelers commercial came on the radio and Liz stated "You know, I'm going to marry you someday!" Little did Liz know, Kerry was going to propose moments later. When they got home, Kerry asked Liz if she would like to open her birthday present early. Kerry led Liz to believe that her gift was going to be a Kitchen-Aid mixer. Kerry then blindfolded Liz and started making noises with the dishes and cabinets, as if he were getting the mixer out of its hiding place. When the blindfold was taken off, Liz found Kerry down on one knee with tears in his eyes, and struggling to speak clearly, he said, "Your someday is now... Will you marry me?" Liz was completely surprised and shouted "YES! YES! YES!" Kerry and Liz then immediately texted their closest friends, and within minutes they celebrated at The Red Room with the friends that introduced Kerry and Liz to each other.