Weddings
Choosing Flowers for Your Bouquet
Choosing flowers for your bouquet is easy with our month-by-month guide to the best blooms.
By Adrienne Donica
Dec 2016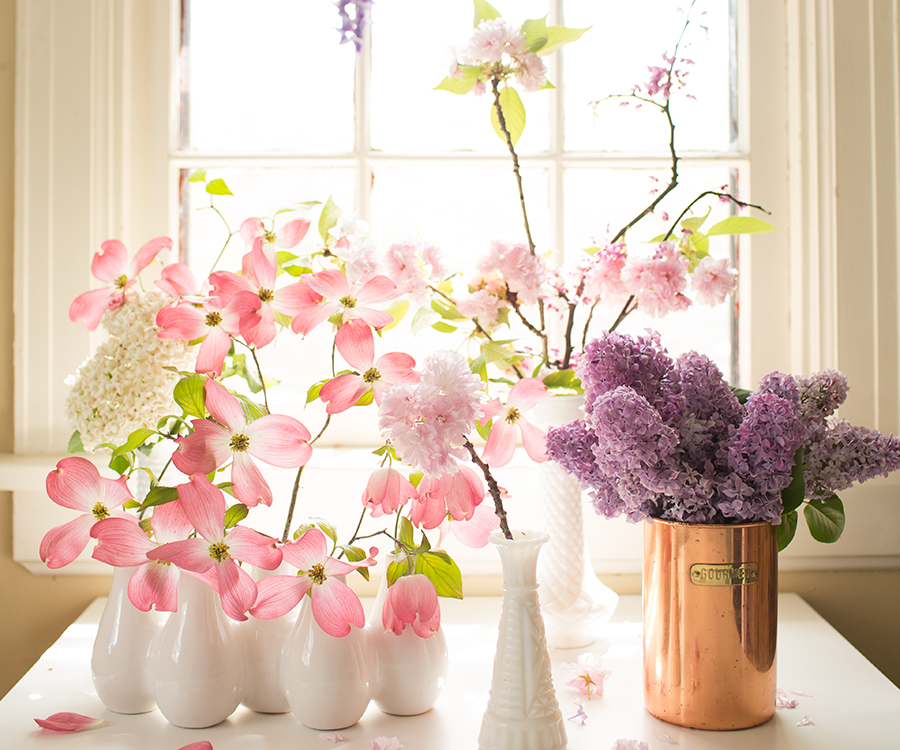 A rose by any other name would smell as sweet—unless, of course, you've been dreaming about roses in your bouquet since high school. While it's possible to get most flowers all year long, off-season flowers don't come cheap. "Our average bouquet over the last 12 months is right at $200," says Theresa Carter-Hess, owner of RosAmungThorns LLC. For example, the cost of peonies doubles in fall when the flowers need to be shipped in from across the world. Selecting in-season flowers is an easy way to stick to your budget, and with so many varieties and colors, you won't feel like you're settling at all.
January
The dead of winter and floral blooms don't typically pair well together, but that doesn't mean your special day will be barren. Bouvardia, a common wedding flower, and lisianthus (Texas bluebells are one wild variety) are both available year-round. These dainty flowers come in a variety of colors, including purple and other pastels. Several types and colors of lilies are also at their peak this month. 
February
Another beginning-of-the-year bloomer is ranunculus. These delicate flowers are similar to peonies and come in shades of pink, orange, yellow and white. Bulb flowers are also in season early in the year. Hyacinth and irises are popular options, especially if one of your colors is purple.
March
Spring finally starts to take hold in March, and with it comes a whole host of blooming flowers, including the ever-popular peony. Anemone, available in deep shades of purple and white, and carnations, which come in many different colors, are other good options this month. "A lot of people don't like using carnations for weddings, but tucked down in, it's a really inexpensive way to get some depth," Carter-Hess says.
April
Tulips are in full force this month. Although these flowers might not typically come to mind for wedding bouquets, the broad range of colors makes them a versatile option. Alliums and Gerbera daisies are also available this month and provide richer hues than most other flowers.
May
If you like wildflowers, why not use blooms grown right here in Missouri? Try pink or purple rose verbena or the daisy-like golden ragwort. Order these flowers as potted plants or as seeds from the Missouri Wildflowers Nursery (9814 Pleasant Hill Rd., Jefferson City, mowildflowers.net, 573-496-3492).
---
Ground Work
Nikki Petitt, nursery manager at Wickman's Garden Village, shares tips on how to work with your florist to get the bouquet of your dreams.
Bring inspiration. 
"Describing a color is impossible," Petitt says. Instead, bring color samples and photos of flowers and arrangements you like. This will help you describe the overall style of your wedding.


Get Social.
"Set up a Pinterest board that includes some of your favorite bouquets," Petitt says. "Share it with your florist prior to or during your initial meeting."


Make a list.
Petitt recommends writing down all your questions. "Get your list on paper so that nothing is forgotten during your initial visit," she says.


Time it right.
Scheduling an appointment with your florist three to six months before the big day or as early as a year in advance if you want specialty flowers.