Weddings
Local Goods for Your Wedding Day
It's easier than you think to bring local art into your special day. Here are three ways you can channel your inner artist and get those one-of-a-kind designs that every bride loves.
By Heather Kane | Photo by Brandon Alms
Dec 2016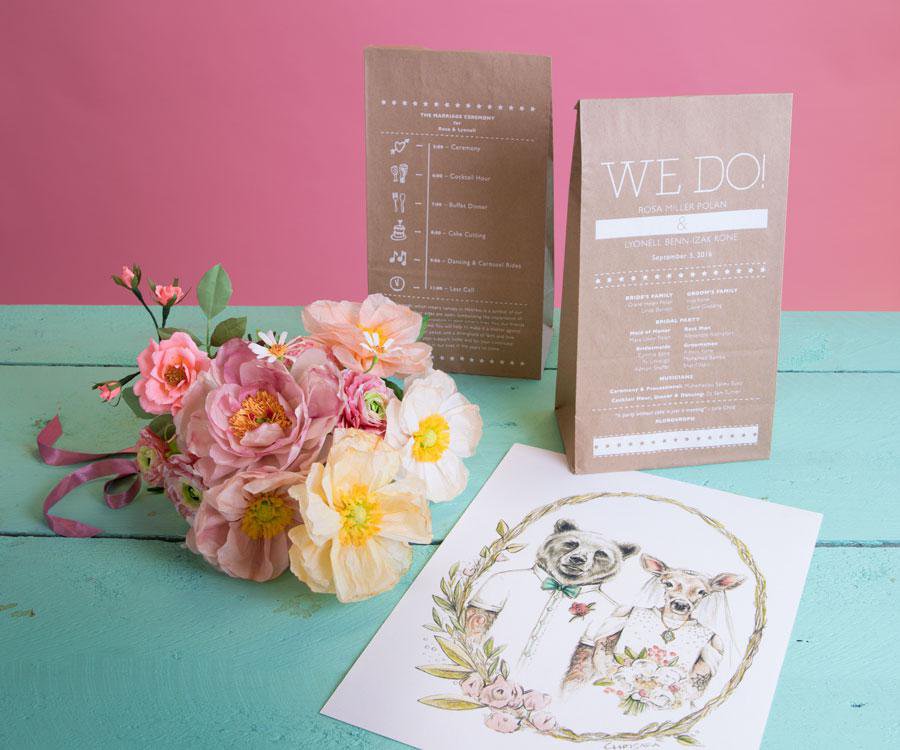 1. These "We Do" gift bags from RISEbridal are created by designer Joel Loera and are made to fit your style. Use them as menus, gift bags or wedding favors for a little something personal. Cost: $3 per bag plus a setup fee.

Commission Your Own at: RISEbridal.com


2. Capture the spirit of the lucky couple with a Spirit Animal Bridal Portrait by Chrisara Designs. This would make a perfect gift for the couple or a wonderful nontraditional guest book. Cost: $125
Commission Your Own at: instagram.com/chrisaradesigns


3. Have a bouquet that lasts a lifetime with this handmade paper bunch from Moon Flora by artist Kelsey Elam. Don't stop there, either. Kelsey can create any floral piece you want like flower crowns or boutonnières. Cost: $275
Commission Your Own at: MoonFlora.com