Home Profiles
Best Living Space
Colby Kern of Obelisk Home turned a long, empty room into a functional space that flows together as one, but feels as if it has two distinct living spaces.
By Jennifer Adamson
Jun 2019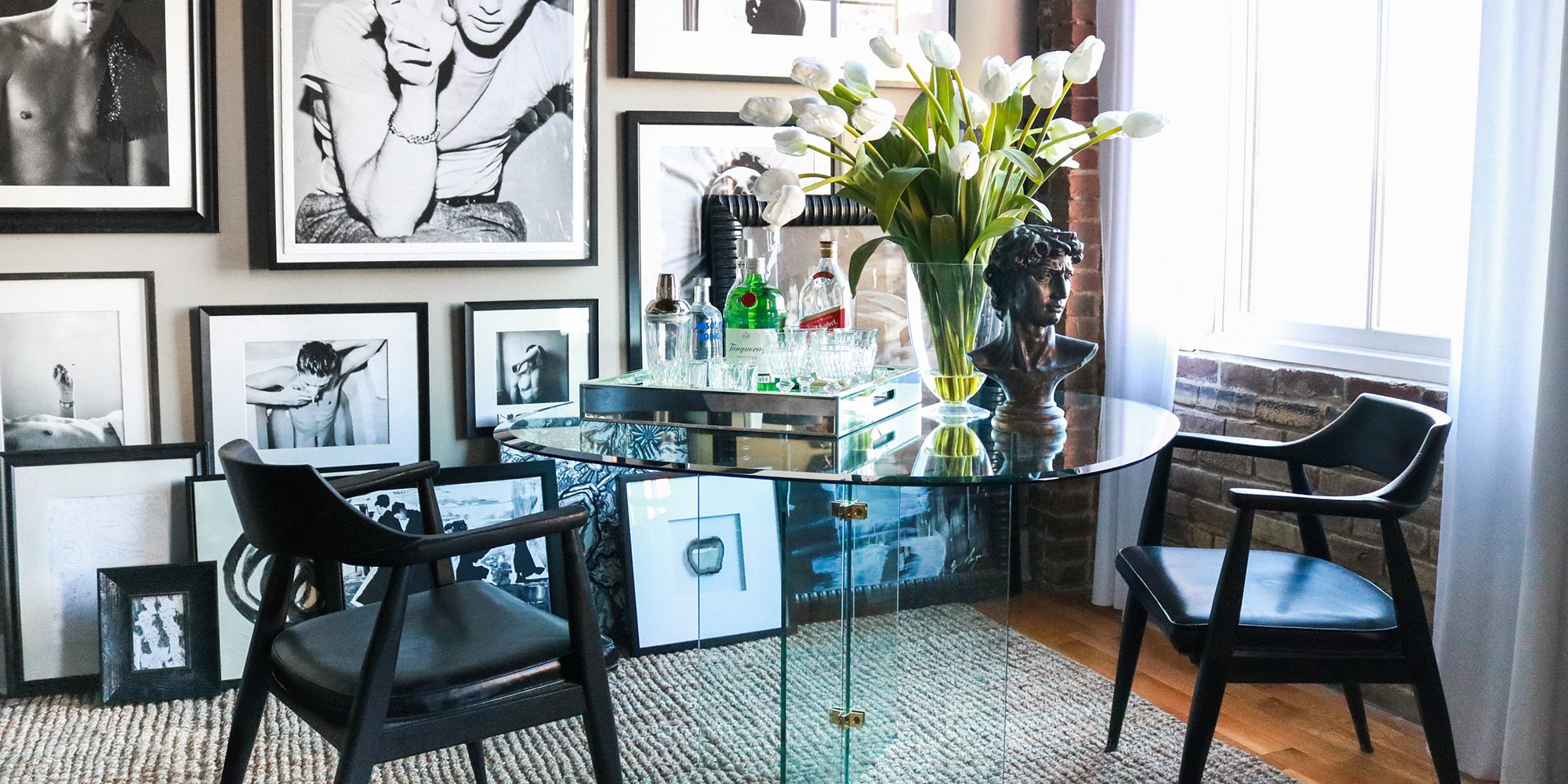 WINNING DESIGNER: Colby Kern, Obelisk Home
PROJECT GOAL: Before the homeowner moved into and designed this space, it was one long room that needed to serve two distinct purposes. Skillful placement of rugs and furniture visually divides the room and welcomes guests to either sit and chat or drink and be merry. 


---

When Colby Kern moved to Springfield, he packed his enthusiasm for urban living and signed on a 1,200-square-foot loft downtown. With many appealing characteristics, the only drawback was the small and awkward footprint of the living room, which also needed to function as an occasional dining area.

"Dividing the room into separate areas that didn't feel too crowded and flowed smoothly was the main challenge," he says. "The solution came from creating a lounging area on one end of the room and a dining area on the other."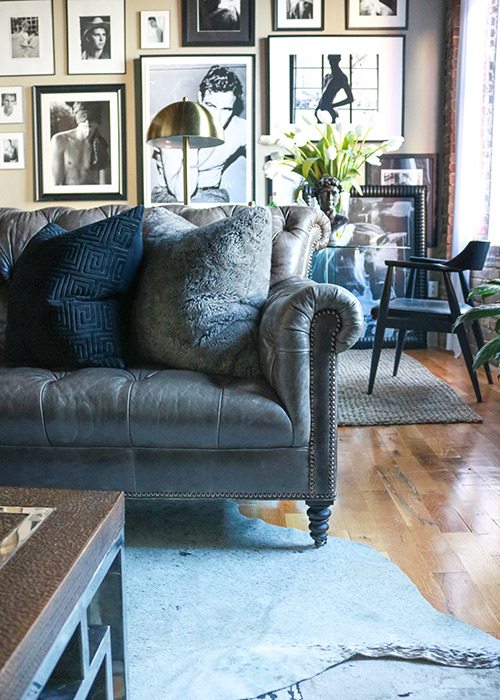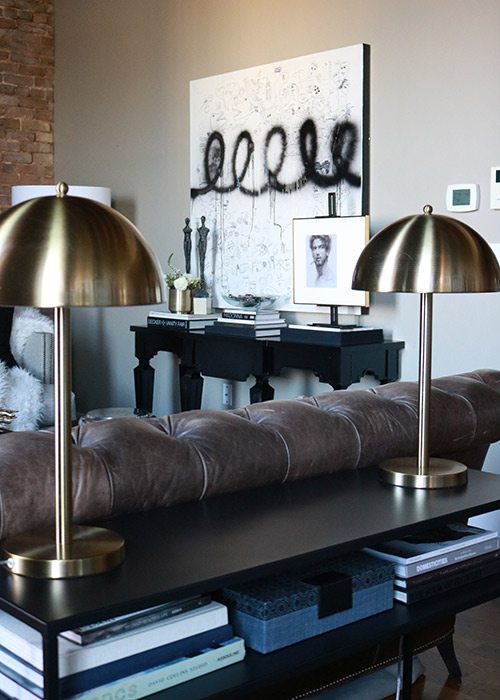 Photos by Colby Kern Morrell
Kern first debated furniture placement, spending a large portion of his budget on two oversize sofas. Relying on his expertise as Obelisk Home lead visual merchandiser, as well as his flair for the unexpected, he floated one to divide the allotted 300 square feet, then positioned the other facing the first. A cocktail table custom designed by J. Kent Martin and a monochromatic rug ground the conversation location. 
On the other side of the room, Kern placed a second rug and a 1960s solid glass table he bought at a flea market and styled with a bar tray for entertaining. He found the chairs in his parents' garage. They were brown with orange seats until he refurbished them.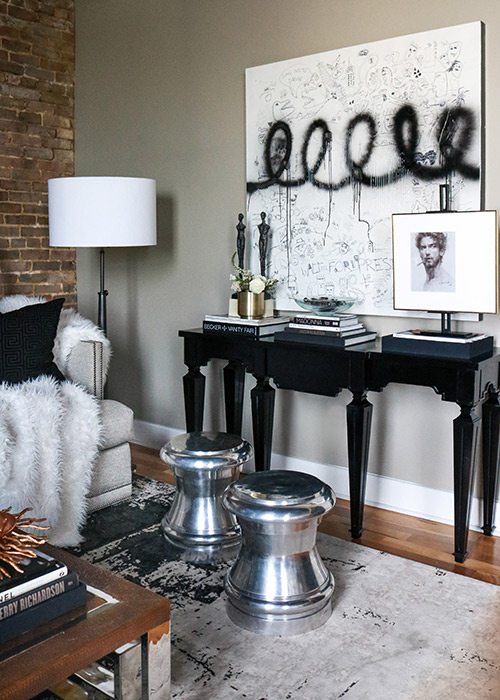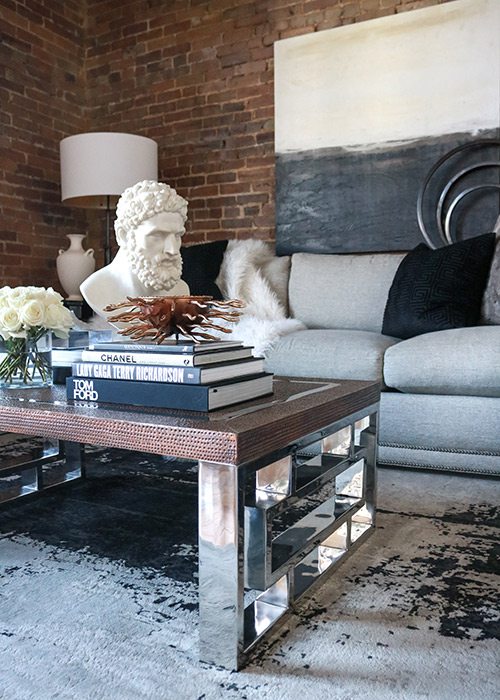 Photos by Colby Kern Morrell
"People think it's hard to make a space look sophisticated and complete without a lot of money, but I'm not one of those people who think you need to throw all your old stuff out and start over," says Kern. "It's about finding those special pieces and making them your own. And the mix of old and new adds that lived-in feel."
Kern thoughtfully selected the finishing touches, from excess artwork that lines the floor, encouraging guests to thumb through it and ask questions, to a white canvas on which his friends scribble, incidentally creating a visual scrapbook of his time in this space. Elsewhere, feminine objects, like a fur throw, plush cushions and delicate flowers, balance harsh lines found in the tables, books and frames. The finished look is modern and refined with just enough eclectic boldness to make a statement yet still be inviting.
RESOURCE LISTINGS
Where to find the looks and materials used to create this winning living space in Springfield, Missouri and surrounding areas.


FURNITURE
214 W. Phelps St., Suite 101, Springfield
417-616-6488
LIGHT FIXTURES
214 W. Phelps St., Suite 101, Springfield
417-616-6488