Home Profiles
Best Use of Technology
With the addition of smart technological advancements, Nathan Taylor of Obelisk Home helped these homeowners take their outdated bathroom to the next level of beautiful and functional.
By Jennifer Adamson
Jun 2019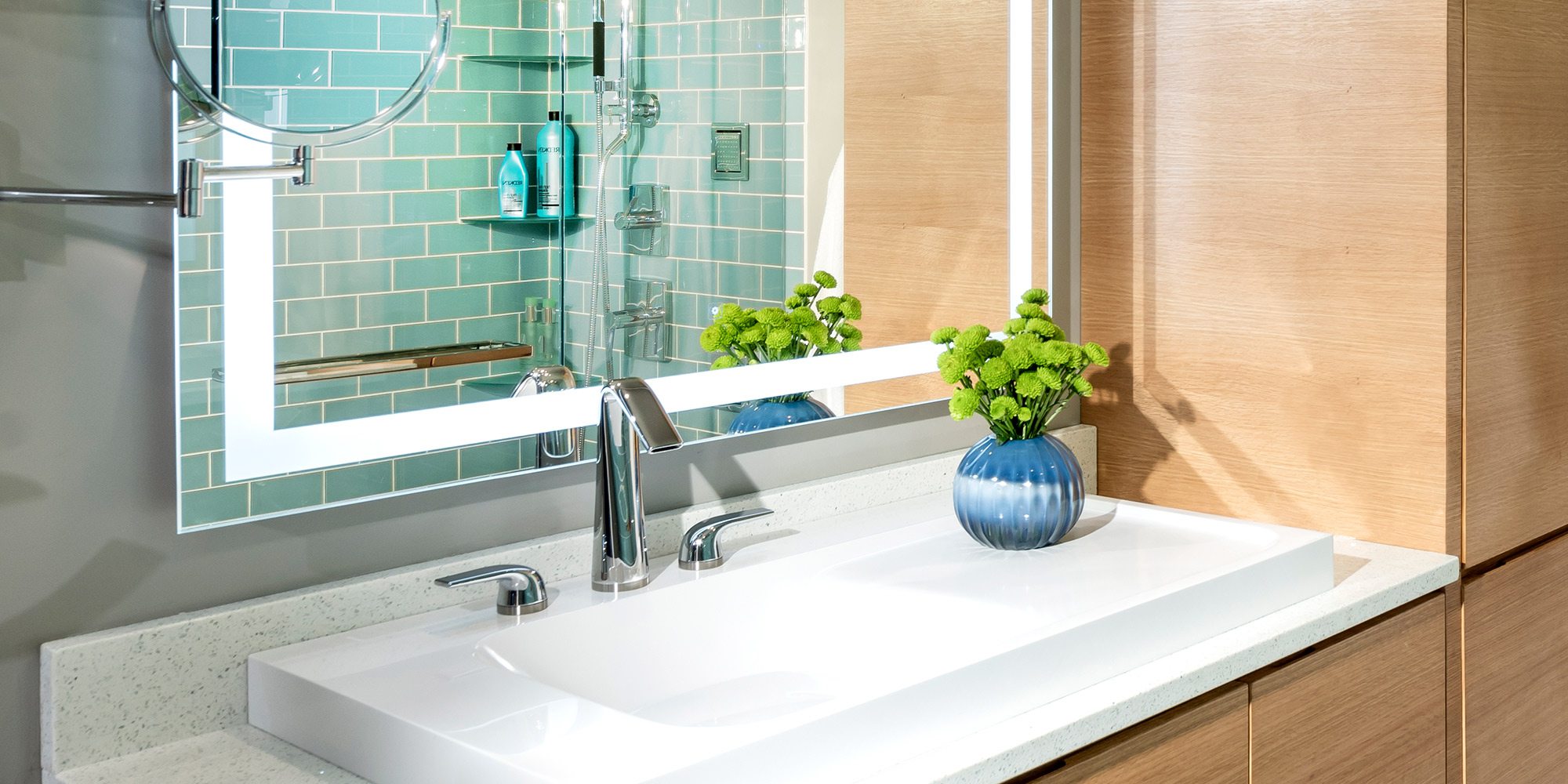 WINNING DESIGNER: Nathan Taylor, Obelisk Home
PROJECT GOAL: Many features of this decades-old bathroom were crippling the homeowner's ability to enjoy every part of her residence, but the installation of smart products transformed her daily routine into a hotel-esque experience. 


---

In design, new looks are constantly redefining popular aesthetic, but technology is now a must-have in most homes, no matter what style. Want the lights on without touching a switch? Warm floors in winter? Or, like in this bathroom, a toilet seat that raises and lowers automatically? There's a digital solution for all those things and more.

Nathan Taylor, co-founder and principal designer for Obelisk Home, says ease of use is what makes technology so appealing, especially for this homeowner. In her home, he figured out a way to marry form and function while incorporating high-tech products that eliminate the monotony of bathroom chores.
Before, the mirror above the vanity was small with inadequate lighting. Now, an LED-bordered illuminated mirror spans almost the full length of the countertop and offers three brilliance settings for day, night and close-ups. Just tap a sensor to turn it on. Under the vanity is lighting that can change color and be timed to come on when someone enters the room, such as during a midnight trip to the toilet, which is the star amenity.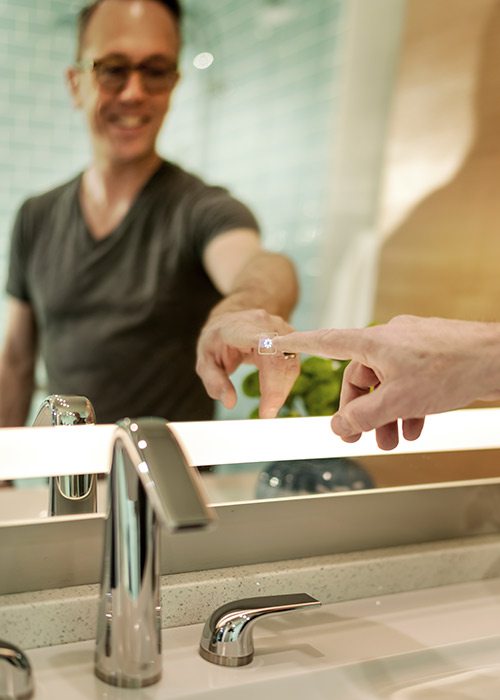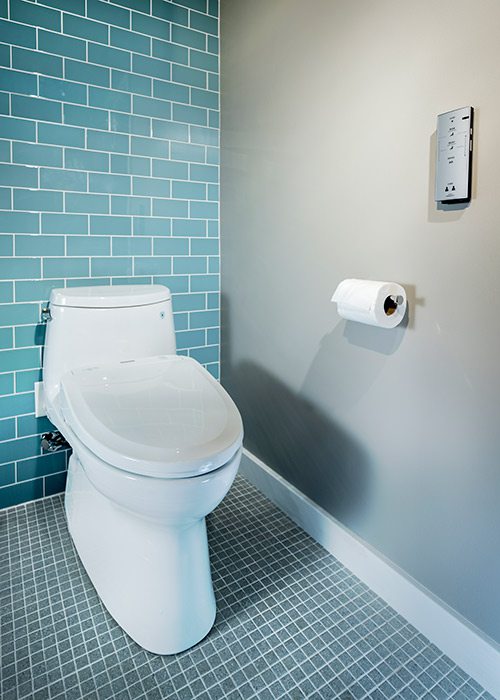 Photos by Jeremy Mason McGraw
This toilet-bidet combo opens and closes alone, spritzes, dries and deodorizes. Automated controls allow users to decide what option they prefer, as well as what bells and whistles they want to explore. The only manual task is flushing. Ultimately, it's a much more sanitary option than a traditional commode.
"It can simplify your life once you learn it and get past the complications of it," says Taylor of technology in general. "All the conveniences of life that used to be luxurious are now becoming more affordable and approachable and not so intimidating."
RESOURCE LISTINGS
Where to find the looks and materials used to create this winning technologically advanced bathroom space in Springfield, Missouri and surrounding areas.


PLUMBING FIXTURES
605 N. Sherman Parkway, Springfield
417-865-8392
LIGHT FIXTURES
605 N. Sherman Parkway, Springfield
417-865-8392
BATH CABINETS
James Kenney
417-849-2989
BATH COUNTERTOPS
1001 S. Rangeline Road, Joplin
417-623-1299
STONE/TILE
214 W. Phelps St., Suite 101, Springfield
417-616-6488
PAINT
535 E. Saint Louis St., Springfield
417-862-7483