Home Profiles
Most Creative Use of Space
Colby Kern's master closet was much too large for his needs. Rather than ignoring the extra space, he made the bold decision to turn the room into a home office as well.
By Jennifer Adamson
Jun 2019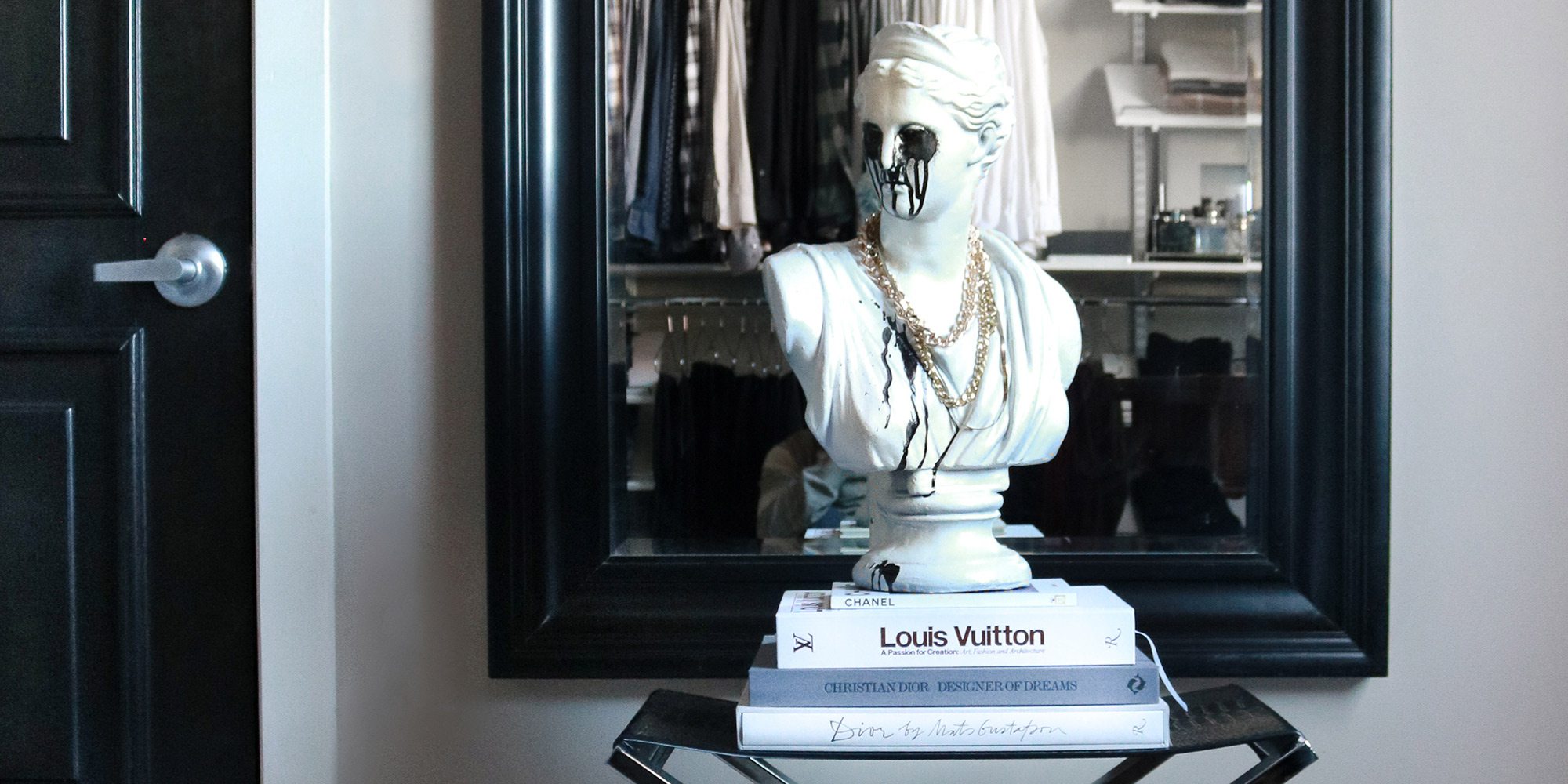 WINNING DESIGNER: Colby Kern Obelisk Home
PROJECT GOAL: The master closet in this downtown loft was too large for Kern's needs. The closet was reimagined as a combined dressing room and home office using shelving and statement accessories to add purpose to a once impractical space. 


---

There are many rules of interior design, but one of the most important things to consider when changing a room is how a homeowner plans to use it. For Colby Kern, function always supersedes form, which is why he was able to brainstorm a way to have a home office without sacrificing one of the two bedrooms in his 1,200-square-foot apartment.

"I didn't want the office in the guest room, but I did want a designated work space I could get away from and not see every day," he says. "The closet is almost the size of our guest room, so when I was toying around with where to put my desk, adding it in there seemed like a no-brainer."
In order for Kern's plan to work, he first tackled practicality. With 18-foot ceilings, vertical wall space was plentiful, so he kept the previously installed floor-to-ceiling shelving unit. Kern removed all his shoes from their boxes and presented them like a high-end retail display. He also color coordinated his shirts, pants and jackets on matching hangers.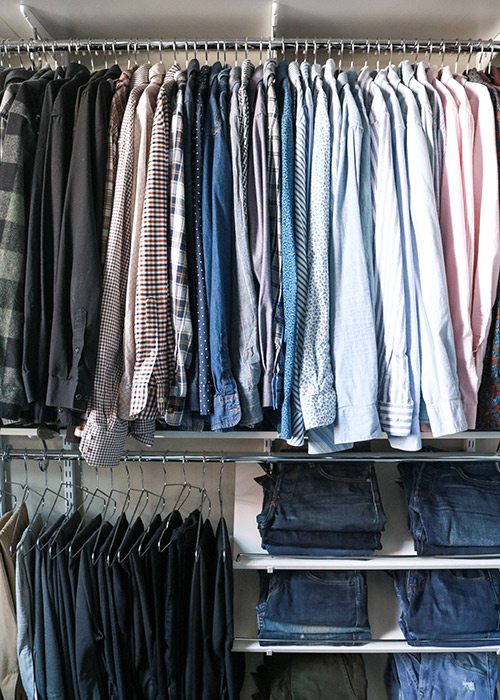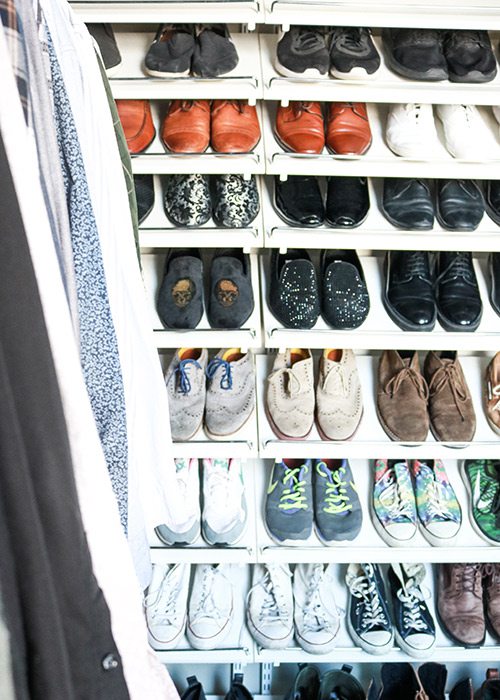 Photos by Colby Kern Morrell
"I do have a lot of clothes, and I don't like having things in drawers," he says. "It's nice to be able to see everything you have. It kind of feels like I'm going shopping when I get dressed."
Kern's next task was to establish a work zone where he could generate ideas as lead visual merchandiser for Obelisk Home, as well as create and edit content for his blog. Positioning his desk in front of the gigantic picture window was an easy choice. But even with the sizable antique floating away from the wall, the closet is still spacious.
With the essentials negotiated, Kern began bringing in accessories to complement an urban living vibe. Some items are secondhand while others were more of a splurge, but it's the layering of textures that keeps the look from falling flat. "To me, the mix of old and new adds that lived-in feel," he says.
RESOURCE LISTINGS
Where to find the looks and materials used to create this winning master closet and home office space in Springfield, Missouri and surrounding areas.


FURNITURE
214 W. Phelps St., Suite 101, Springfield
417-616-6488
LIGHT FIXTURES
214 W. Phelps St., Suite 101, Springfield
417-616-6488