Home Profiles
Best Dining Area 2021 Winner
This underutilized basement area was transformed into a dinner-party-perfect gathering place by Nathan Taylor of Obelisk Home.
by Tessa Cooper
Jun 2021
WINNING DESIGNER: Nathan Taylor of Obelisk Home
Project Goal summary
To update an underutilized basement area and transform it into a dinner-party-perfect gathering place.
---
Real talk: As common as they are in basements, pool tables often end up collecting dust these days. After chatting with the homeowners on how they rarely used the room that housed this large game equipment, Nathan Taylor, owner/principal designer at Obelisk Home, knew there was potential to transform this prime real estate into a gathering place.
So, Taylor swapped that large table for a different kind: a dining table. The basement already housed a fireplace and small bar area, so it featured hospitable traits. Once the team ripped out the plaid carpet and a faux tin ceiling, the room was immediately unrecognizable. New flooring, lighting and a warm-toned color scheme honored the space's coziness while still giving it a much-needed update. The existing bar area got new natural stone countertops as well. "We wanted to make the bar feel like it was part of the new design," Taylor says. "So we simplified the bar, eliminated old lights, added new lights, and made it feel more like a wine bar that also served cocktails."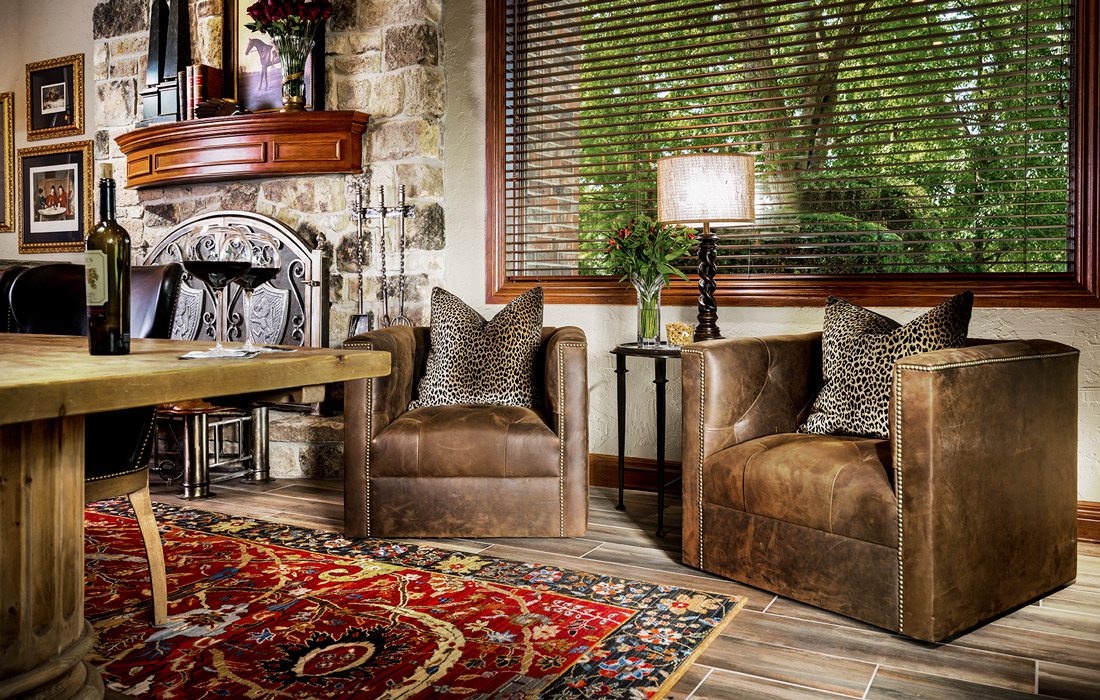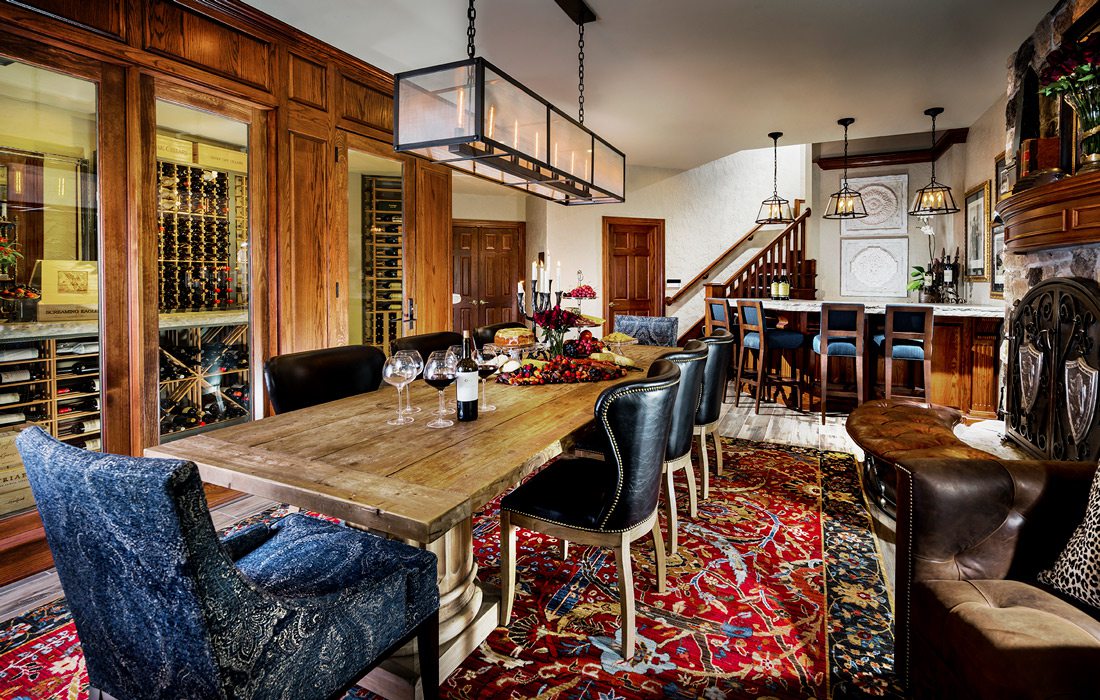 To give this basement even more of a purpose, he and the homeowners decided to add a wine cellar, which Monticello Custom Homes helped build. As wine enthusiasts with a penchant for hosting, the homeowners' wine cellar was a dream come true for them.
"The clients wanted a wine cellar with a tasting area, but because of the existing windows, we decided to make the wine cellar smaller to create an opportunity for a dining experience, in what now became a grotto," Taylor says.
Fortunately, the basement already gets natural light, so Taylor could pull off a slightly darker color scheme without making it feel cramped. The deep red in the woven rug stands out against the neutrals but doesn't compete with the warm wood tones. "We wanted the feel to be that of a Tuscan winery, still traditional but updated and relaxed," Taylor says.
The family entertains a lot, and although this space is not their main dining area, Taylor says it has become their favorite place to dine.
Resource Listings
Where to find the looks and materials used to create this winning dining area design in Springfield, Missouri and surrounding areas.