Home Profiles
Best Living Space 2021 Winner
Updating this 1990s living area using family-friendly yet sophisticated furniture and an open floor plan won Nathan Taylor of Obselisk Home the Best Living Space award for 2021.
by Tessa Cooper
Jun 2021
WINNING DESIGNER: Nathan Taylor of Obelisk Home
Project Goal Summary
To update a 1990s living area using family-friendly yet sophisticated furniture and an open floor plan.
---
When clients hire Nathan Taylor of Obelisk Home, they not only benefit from his artistic design savvy––they also receive direction for possible layout and structural changes. If the homeowner decides to invest in the plans, Taylor connects them with one of his trusted contractors to make the changes happen.
For this project, he worked with Mike Robbins Custom Homes to reconfigure the heart of this abode built in 1999. "We removed a laundry room and pantry from the center of the home, which then allowed us to redirect the staircase to create a breakfast nook," Taylor says. "In doing this, we had to add a 40-foot structural beam. We filled in the open ceiling above the current kitchen to create a new room above, which then allowed us to move the kitchen to its new location."
The homeowners live here with their young children, and they spend most of their family time together on this main level. This was why Taylor decided to open the first floor up with different zones that function together.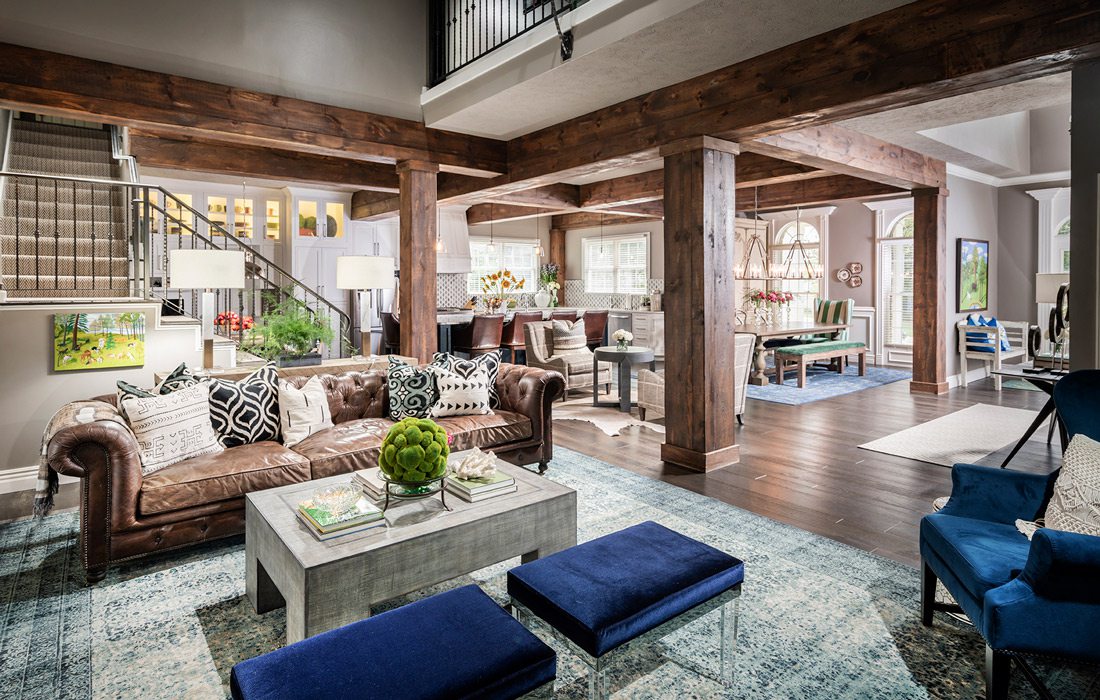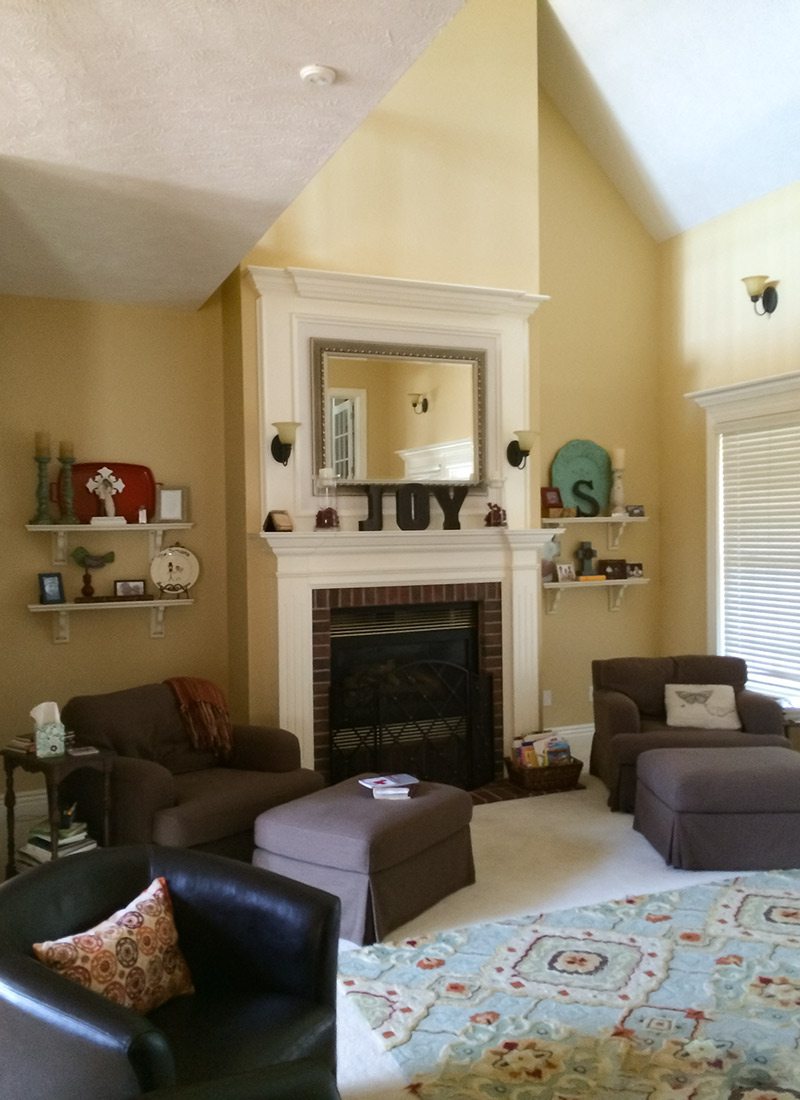 With the structural changes underway, Taylor got to work designing around the home's original elements. He decided to keep the trim around the windows and door that leads to the backyard but showed off the depth and texture of it by installing lights above. Since the homeowners and guests would view this space from upstairs, Taylor also designed it with a bird's eye view in mind.
The material selections for the fireplace and the new railings served as the backdrop for the furnishings with the new fireplace stone leading to the ceiling, drawing the eye upward. Taylor also chose cozy, family-friendly furnishings with a refined look, like a classic leather Chesterfield sofa and velvety blue chairs that complement the large rug.
"One of the most important elements was to keep a large trunk that was sentimental," Taylor notes. "Taking the texture from this trunk, the fact that this family lives in the space, we chose textures that added to a collected feel."
Resource Listings
Where to find the looks and materials used to create this winning design in Springfield, Missouri and surrounding areas.