Trends
Find the Perfect Piece for Your Home at Springfield's Art Walk
Shop for local artwork like a pro with this guide to Springfield's Art Walk.
By Heather Kane Kohler
Jun 2022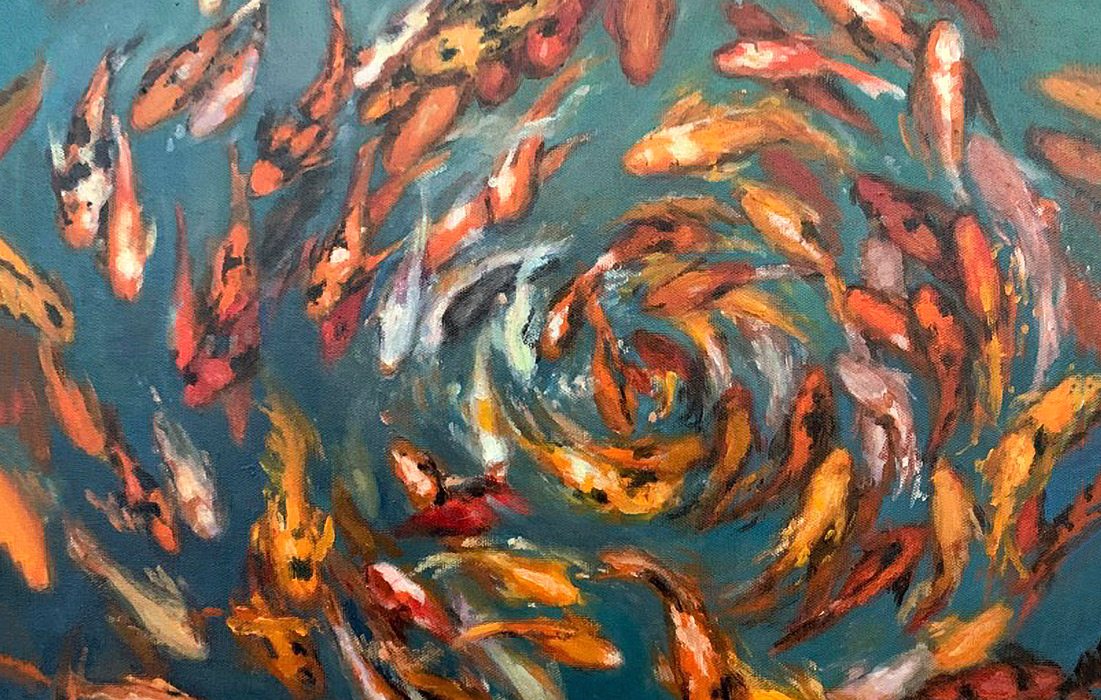 Finding local art for your home is easy if you know where to look. Luckily, the Downtown Arts District is packed full of Springfield's Art Walk participating galleries, shops and venues. These members open their doors every first Friday of the month and feature local artists and their work for everyone to admire or better yet, purchase and take home! Just look for the blue Art Walk flags around Downtown Springfield marking the official art walk members. 
A great place to start your art search is Fresh Gallery. You can pick up a copy of Art Walk News while you're there for a list of artists being featured, and there's a handy map to help you navigate Downtown. Fresh Gallery has a bit of everything—landscapes, photography, drawings, still lifes and abstracts to name a few. You can find a variety of artists and some really great smaller pieces that would make beautiful additions to a gallery wall. You can also pick up beautiful cards that can be taken home, matted and framed to create stunning miniatures. From there, hit the galleries on your way to OH Gallery at Obelisk Home. They have a large selection of large abstracts and some mixed media pieces. Don't forget to check out their selections of unframed prints for sale. You can pick up a Stella Blackmon or Madeline Brice print for a steal! 
Monarch Art Factory is another great stop to make during Art Walk. Always expect to find photography at this spot, and you may even stumble upon some interactive art happenings as well. From there, pop into the Park Central Branch Library. They've recently started doing juried shows where you can see several new and upcoming artists all at once. One of the newest spots of Art Walk is Formed: An Artist Collective. Here you'll find a large variety of works by emerging local artists. They have lots of prints and originals available so there's something for every price range. 
Don't forget to stop into Hotel Vandivort. They have an amazing permanent collection and are back to featuring a new artist each month as well. You'll always find unique works at this trendsetting venue. Bookmarx is another spot you won't want to skip. Their small but mighty gallery never disappoints. If you're a literature lover then you might just find that art which also tells a story is what you want for your walls. End your night at the Creamery Art Center, where the Springfield Arts Council puts on group shows full of artwork from local artists making waves in the Springfield Community.