Trends
Our Local Picks for Quilted Details in Your Home
A millennia-old tradition has evolved into a new wave of luxury bedding.
By Heather Kane Kohler
Sep 2021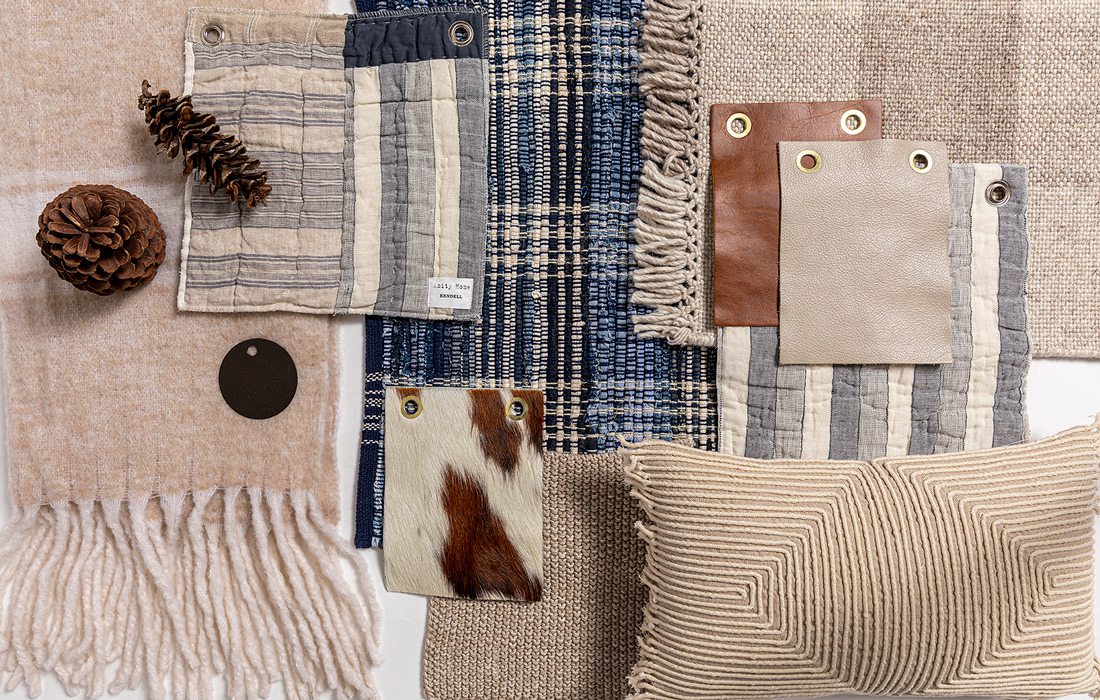 From Dior to Calvin Klein, quilting has been all over the runways—and now it's hitting the luxury bedding scene. Homeowners are gravitating to quilted coverlets and details as they look to add homespun character and coziness into their bedrooms. Quilts are created through traditional handwork, usually consisting of three layers. Their pieced-together nature was born out of resourcefulness, as the people who sewed them could use fabric scraps to create them. Try using bright whites to keep your bedding looking fresh and add coordinating prints for a cozy English cottage look. Adding contrasting texture with leather and modern finishes will work to offset the rustic quilted aesthetic. With more homeowners enjoying decor with a nod to the past, designers continue to find new ways to elevate the style of quilted details and bedding to reflect the level of handiwork and technical skill that has always been involved in this traditional craft.

Here's what's in the photo above and where you can find it (from left to right):
• Luca throw, $203 at The Market
• Wesley Allen Pebblestone finish, at Wheeler's Furniture
• Amity Home Kendell bedding, at Ellecor Design & Gifts
• Dash & Albert denim plaid rug, $129 at Wheeler's Furniture
• Hancock & Moore Steer Brindle hair-on-hide leather, at Wheeler's Furniture
• Amity Home Egan stone bedding, at Ellecor Design & Gifts
• Hancock & Moore Atticus Chestnet leather, at Wheeler's Furniture
• Hancock & Moore Hutton Birch leather, at Wheeler's Furniture
• Amity Home Berkley bedding, at Ellecor Design & Gifts
• Verona rug, $428 at Wheeler's Furniture
• Fringe lumbar pillow, $23 at The Market