Home Decor
Royal Hues for Your Home
Rich deep plum hues captivate the eye and inspire fall vibes.
By Kane Kohler
Sep 2023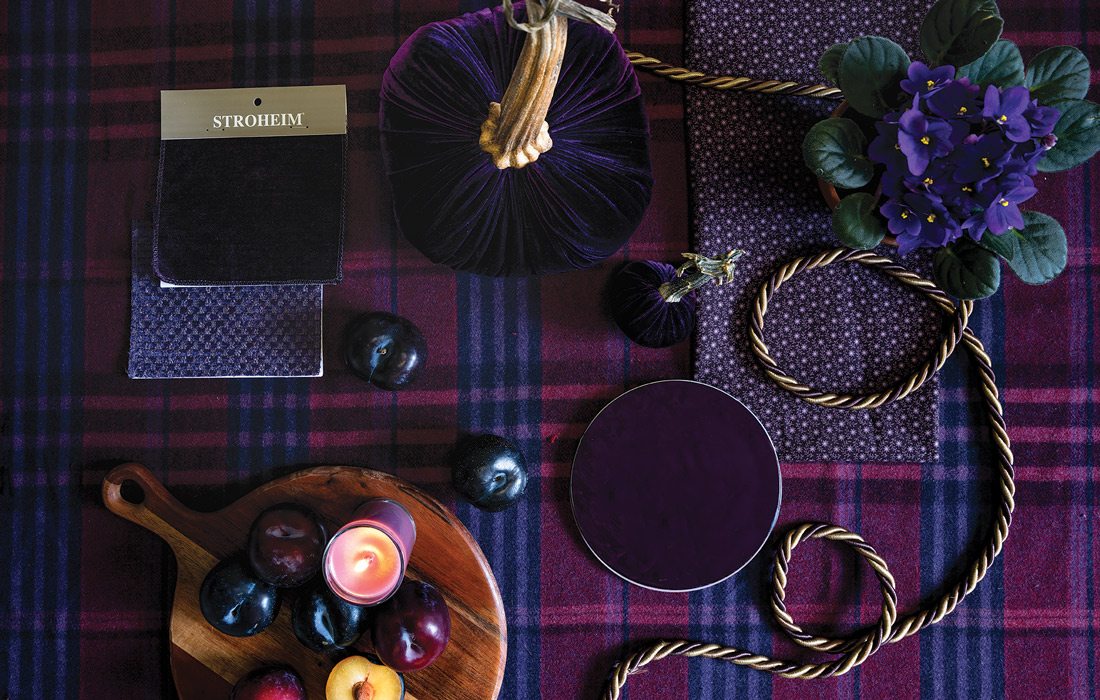 Purple, including deep plum, has long been associated with royalty. It is said that Cleopatra was known for her love for Tyrian purple, and that Queen Elizabeth I also banned non-royals from wearing purple. Today it still stands as a symbol of the British monarchy. So, it's no surprise that using plum in your interiors evokes a sort of elegance and richness. Plum, just like the juicy fruit, is warm and earthy. There's nothing synthetic or garish about it. Look for plum hues that have a bit of muddyness to them to make your interiors feel moody.

A good goal would be to evoke the rich berries that grace vintage still life paintings. Pairing deep plums with other colors like artichoke green and chartreuse gives a space a curated feel. Using plum hues is most definitely for the bold however, using small splashes of plum could be a safer option for those who wish to experiment with the color a bit first. Incorporating a plum rug, drapery or throw pillows can still add tremendous elegance to your space. For spaces where you spend daylight hours, think about using lighter plums in small splashes and in spaces where you spend nighttime hours, work with darker plums in larger quantities. No matter how you decide to bring this regal hue into your home, it can help create the perfect mood just in time for fall.