Trends
Benefits of Smart Appliances in the Home
While most people look forward to unplugging at home, Dr. Madhu Pendurthi and his wife Ramya, spend their time staying connected through their home's smart appliances.
By Jamie Thomas
Mar 2020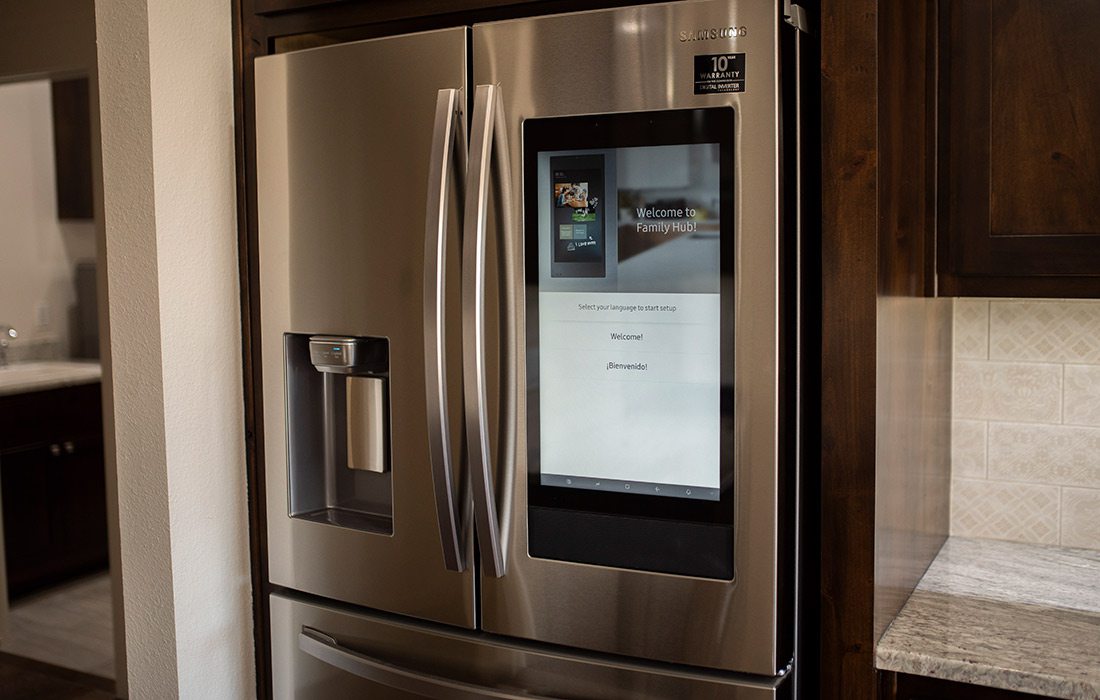 Dr. Madhu Pendurthi, pulmonologist at Mercy Clinic, knows all about the benefits of smart appliances. Pendurthi and his wife Ramya, a hospitalist at Mercy, have installed multiple smart appliances and devices, connecting their new home to make day-to-day life more interactive.
"We have a range with an oven, which is connected to Wi-Fi," Pendurthi says. "A separate convection oven that is also Wi-Fi, dishwasher and garage doors that are Wi-Fi, and a smart refrigerator." Along with their kitchen appliances, Pendurthi says they also have a fully connected washer and dryer and a smart thermostat. "They can all talk to each other," Pendurthi says. "The thermostat can tell if a room is occupied or unoccupied. It can also tell my basement temperature. You can get all that information right on the refrigerator." Even with Pendurthi and his wife using different phones—one Android and one iPhone—everything in their home runs smoothly.
As convenient as it is to have all these devices talking to each other, Pendurthi is smart about home security. "I kept my security system separate from all of these," he says. "It's always good to keep online stuff separate from the security system. That way, if someone managed to get into the system that connects your appliances, they won't be able to do the same thing with the security system."
The key to the connectivity in the Pendurthis' home is research. As their house was being built, Pendurthi explored the different options for what kind of smart devices are available before heading to the store. Researching and setting up these devices isn't as complicated as it might sound to the less tech-savvy. "As long as the apps are set up, it shouldn't be a problem," Pendurthi explains. "It's just a step-by-step process. I don't code anything, it's all on existing platforms."