Home Profiles
Ellecor Design & Gifts: A Cosmetic-Only Office Transformation
Changing the entire feel of a room can often be tricky without making structural changes. Ellecor Design & Gifts in Springfield MO took on this challenge by completely revamping an office space with cosmetic updates only.
By Evan Greenberg
Mar 2019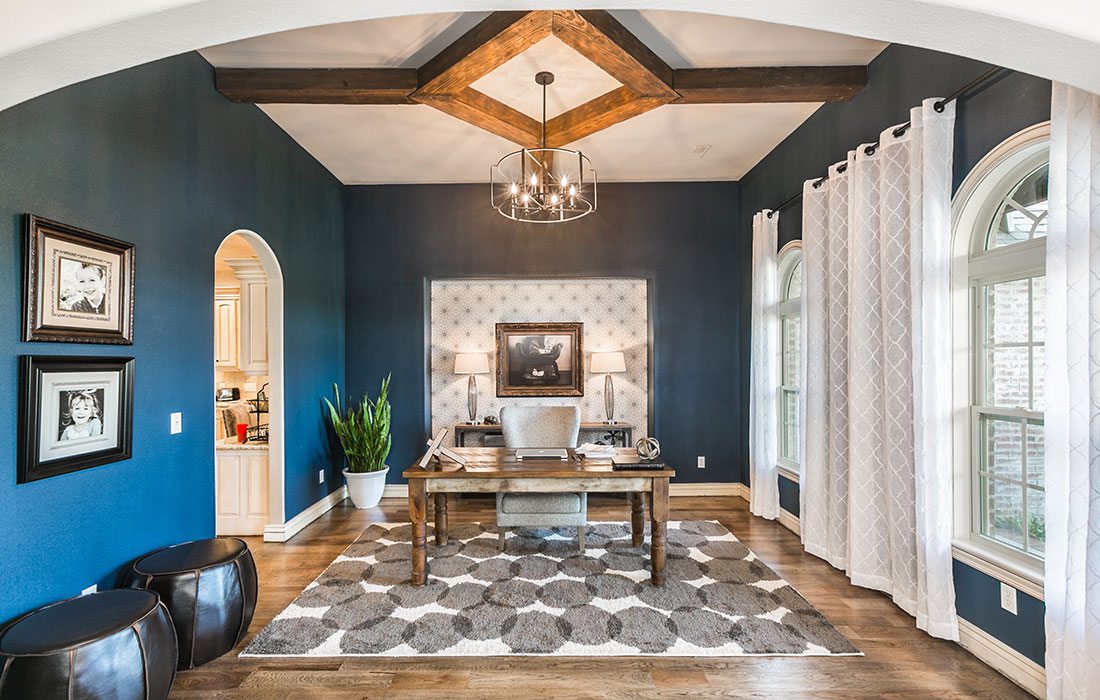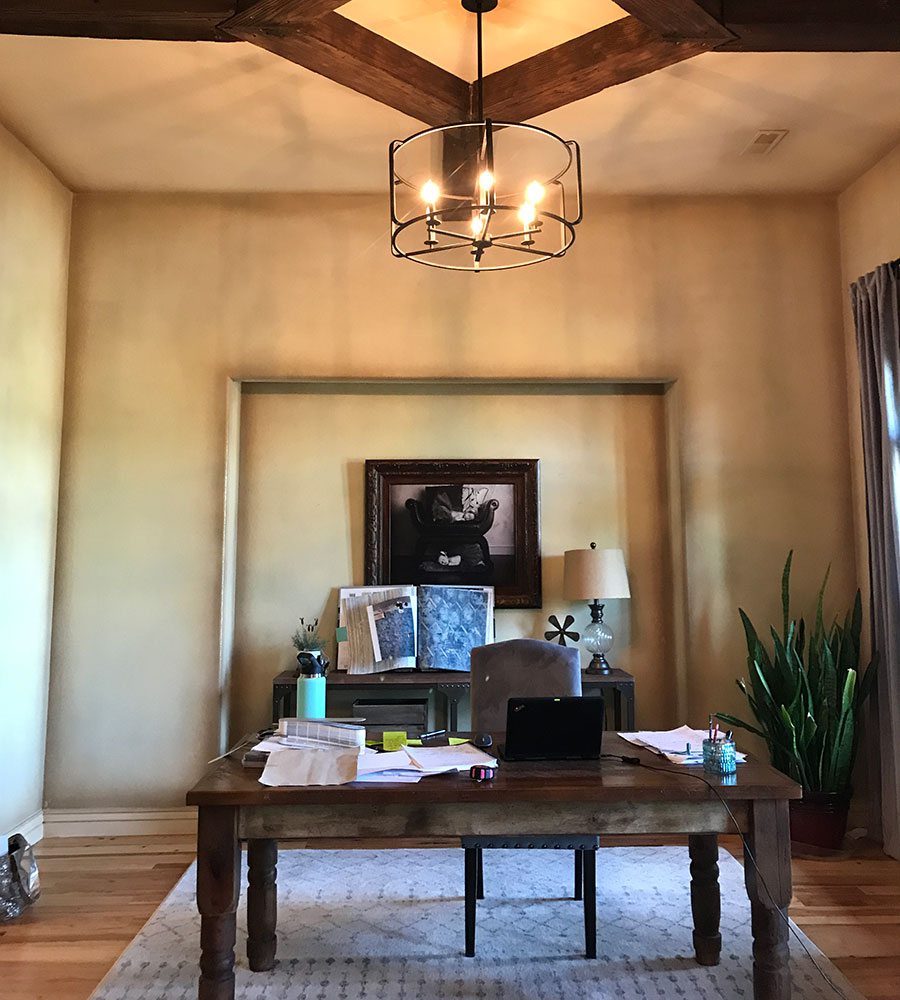 Sierra Penas, an interior designer at Ellecor Design & Gifts (623 S Pickwick Ave., Springfield, 417-720-2602), had a unique challenge when it came to a recent office space redesign. Her client's office is one of the first things visitors see right off the entryway when they enter the home. "The biggest thing she wanted was [for the room] to be bold," Penas says. That last part is important—Penas' client wanted a dramatic makeover, but only with cosmetic changes, creating a tricky line to toe. Penas suggested a change in wall color to navy blue, something that is on-trend but is also classic. To counterbalance the darkness, she put in white curtains. This created a distinct and classy consonance. 

By using contrasting colors, Penas also made the room seem more spacious. "We didn't really do anything that actually [made it bigger]," Penas says. "It's just all of the design elements that come together that sort of trick the eye." One of these design elements is the wood beam. A piece like that is noticeable, and Penas was wary of the beams making the room feel top-heavy. But when mixed together with the blue walls and white of the curtains, it works in a nice harmony.