Home Profiles
Modern and Rustic Elements Meet in This Local Lake Home
This custom built lake home perfectly blends modern and rustic elements and makes the most of its location overlooking Table Rock Lake.
By Krysten Muench
Mar 2021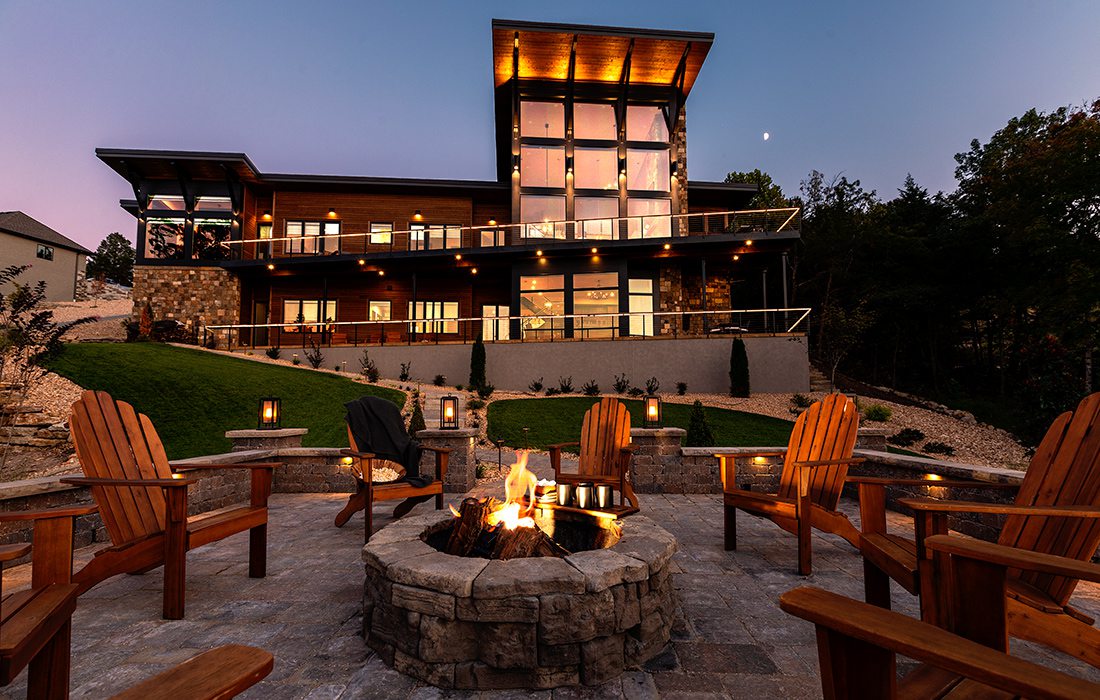 When a family of eight from Kansas City decided to venture south and build a home overlooking Table Rock Lake, they knew they were going to need some help managing the project from a distance, as well as help striking the right balance between rustic and modern in the interior. Cindy Love of Cindy Love Interiors (417-880-5771) is no stranger to custom lake homes, having designed multiple homes in the same neighborhood. After touring a few of Love's past projects, the family knew she was the right fit for the job.
Together with Schaeffer-Mitchell Construction (417-844-9243) and RDM Architecture (816-361-9595) out of Kansas City, Missouri, Love got to work designing the interior. With such a large family, space to spread out was a must. Not only that, but being built into a bluff, a difficult feat in and of itself, views of the lake from just about every vantage point in the home were also a must.
The family wanted their home to have a distinct "lake" feel in the decor, but they wanted to avoid the spaces becoming too lodge-like or rustic. Love was able to source the right balance of materials for the home including plenty of natural colors, Missouri sourced fieldstone and elements of steel to create a "soft modern" look that blends together and carries through the interior. "It's not the cold, sterile modern that you think of when you think of modern design," Love says. "It's definitely warm and inviting and the colors are indigenous to the Ozarks and lake area."
While the front of the home is beautiful and has an almost midcentury look to it through the roofline, it's the back of the house that can be seen from the lake that's truly impressive. With windows that span the height of the home, views from inside and out are breathtaking. "I kept envisioning myself living there the whole time and thinking 'wow, what a blessing that they have that they can enjoy that view,'" Love says.