Outdoor Spaces
Add a Water Feature to Your Outdoor Space
Take your yard and outdoor space to the next level with a dazzling water feature. Southwest Missouri experts share advice for choosing the right option for your home.
By Jenna deJong
Jun 2020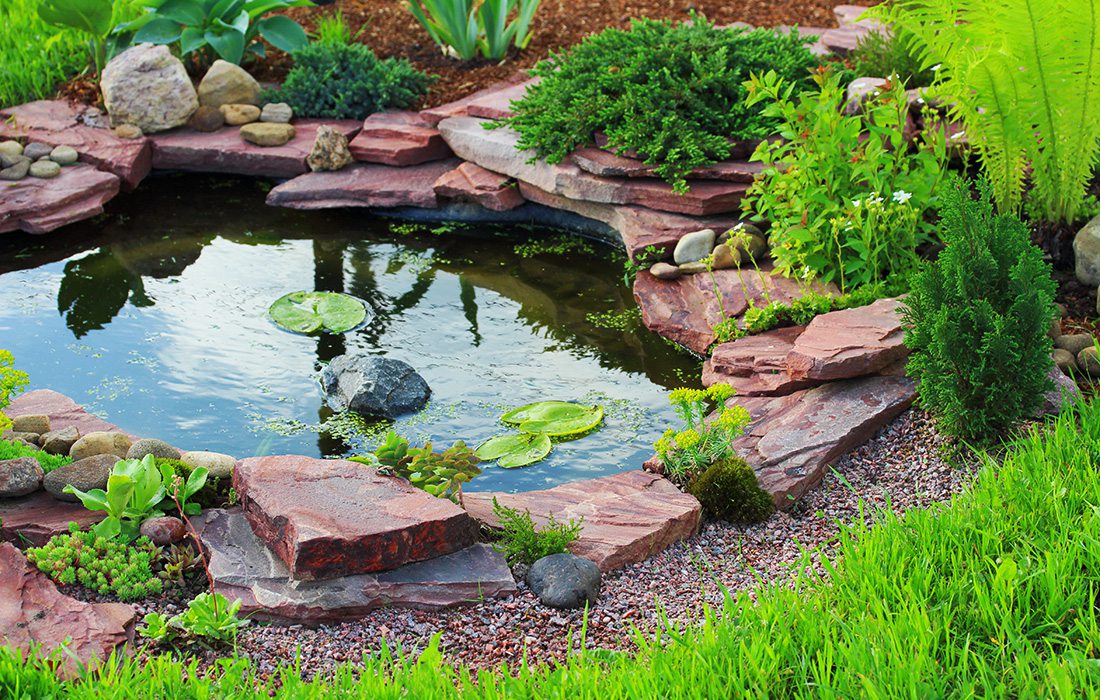 Now that patio season is officially upon us, it's time to put the finishing touches on your terrace, and what better way to do so than by installing a water feature? Whether you choose a dainty little bird bath or a magnificent, flowing man-made stream, a water feature takes your backyard oasis to the next level. Lucky for us, 417-land offers plenty of options to make the process easy-peasy. 
For statue fountains 
Looking to start small with a simple statue fountain? Then get your feet wet at Sunshine Hill Gifts. This shop has little trinkets and decorations that add an extra "wow" factor to any garden. The family-owned business has been around since 1977 and sells items like birdbaths, fountains, planters, baskets, religious statues and more. Even better, the team delivers and sets up the fountains for an effortless installation.
For elaborate ponds 
Elevate your space with a complete overhaul using Fitz Water Design. Pond-less water features, koi ponds, bubbling rocks, rainwater harvest systems and other large-scale projects are a breeze for the nine-man team at Fitz Water Design. The team has installed over 560 water features since opening their business 15 years ago. According to the company's website, the team focuses "solely on the design and installation of water features," and that's because their passion lies exclusively in this area. According to owner Cliff Fitzwater, he and his employees trace their passion for their work back to childhood memories when many of them played in creeks and rivers.

For a combination of both 
If you are having trouble deciding on which look you want, stop in at Nature's Image Landscape Design. The business is run by Marc Cawood, who has over 35 years of experience in landscape design and maintenance. Not only does Nature's Image offer expertise in water features like custom-designed koi ponds and installation of waterfalls, but it also offers a host of other services like lawn maintenance, lighting, landscaping, hardscape features like retaining walls and pool decks and more.