Life
A Brand New Ice Skating Rink Comes to Branson
The Track Family Fun Parks is adding a new thing-to-do to your Branson itinerary with an ice skating rink!
by Jamie Thomas
Oct 27 2020 at 9 a.m.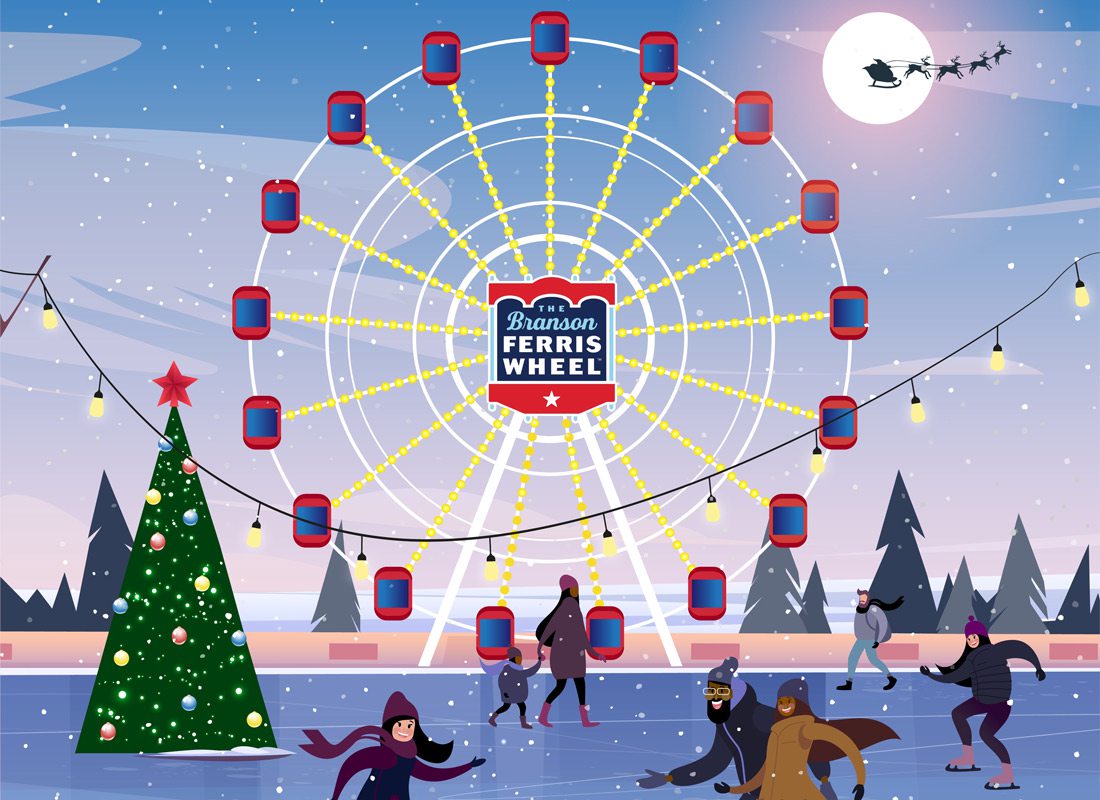 Strap on your skates, it's time to hit the ice! Or at least, it will be soon at the new ice skating rink in Branson. The Track Family Fun Parks, partnering with The Holidays on Ice, will be adding an all new attraction to a lineup that includes go karting, the Branson Ferris Wheel, the Skycoaster and my sworn enemy the Skyscraper.
According to a press release from The Track Family Fun Parks, the new rink is 75 x 100 feet and sits next to the ferris wheel, accompanied by another brand new addition: the "United We Stand" community Christmas tree. The park is aiming for the rink to be open for ice-skaters by November 13, according to president and owner of the Track Family Fun Parks Craig Wescott.
"We are excited to welcome The Holidays on Ice to Branson," Wescott says. "This is the culmination of the efforts of many in the community, and we are thrilled to provide such a wonderful location for Branson residents and visitors to gather this Christmas season." The rink is 7,200 square feet, which is the same size as the famous rink at Rockefeller Center in New York City. Operating hours will vary depending on the weather, but will be open from mid-November until at least New Year's Day, according to the release.
"Branson was not difficult to find as we searched for the best holiday cities in the country," says Rich Yakkey of The Holidays on Ice, the company bringing the rink to Branson. "Our goal is for people to have unique memories and holiday experiences, and we look forward to adding ice skating to what Branson and The Track Family Fun Parks currently offer to create holiday memories."
Visit the Track Family Fun Parks website for info or, for specific questions about ice skating, email theholidaysonice@yahoo.com or call 760-470-3466.

Will you be heading to Branson to try out the new ice rink? Or any of the other attractions, for that matter? Don't forget that we're always looking for more Where's 417? photos, so take some snaps while you're there.