Table Talk
Table Talk: October 27–November 3
So many food-centric Halloween events! Plus some good ideas for using your jack-o-lantern leftovers.
by Katie Pollock Estes
Oct 27 2020 at 8 a.m.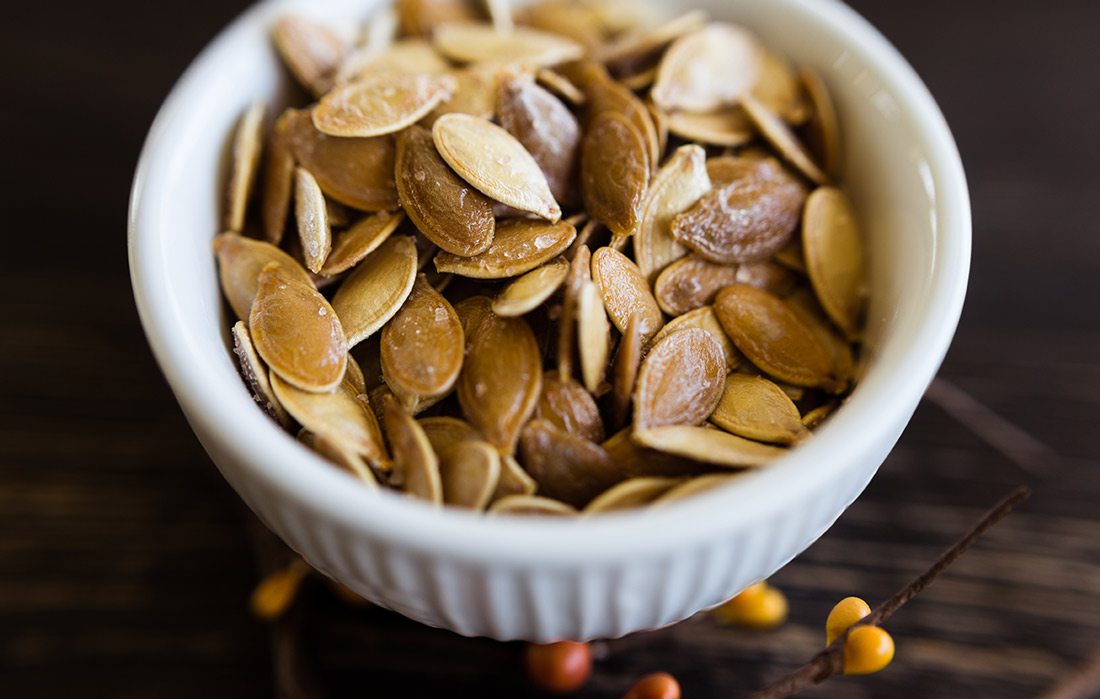 A Very Foodie Halloween
This is a busy week for food events, and so many of them revolve around our spookiest holiday. We're loving the Halloween festivities at local restaurants and bars, and here are a few of our favorites.
For starters, the local breweries who are a part of Springfield Craft Beer Collective are teaming up for Halloween Harvest Beerfest at The Barley House at Moon Town Crossing. The Friday night event benefits Ozarks Food Harvest and includes beer samples and special brews from 4 By 4 Brewing Company, Great Escape Beerworks, Hold Fast Brewing, Lost Signal Brewing Co., Mother's Brewing Co., Prehistoric Brewing Co., Springfield Brewing Co., Tie & Timber Beer Co. and White River Brewing Co. You can also munch on jumbo pretzels from Neighbor's Mill Bakery & Cafe, participate in a costume contest and more. Tickets are limited to ensure social distancing, and you can choose from two sessions, one at 6 p.m. and one at 9 p.m.
Morning Day Cafe in Nixa is bringing back its popular Night Bites for a special Halloween event on Saturday night. Be sure to wear your costume and come ready to play some Halloween games and gobble up the goodies on a special Halloween menu. Come to eat starting at 5, and stay to party until midnight.
Lost Signal Brewing Co. is releasing a spooky new brew on Halloween night on their outdoor patio: Dead Air barrel-aged oatmeal stout, with 11% ABV and a woody aroma thanks to aging for a full year in Maker's Mark whiskey barrels.
On Halloween, Prairie Pie is hosting its final Pot Pie Pop Up of the season. Preorder your pot pies online (right now chicken is sold out, but you can still order veggie or beef-and-mushroom), grab a seat in the alleyway bistro, and make sure you dig into a side of mashed potatoes while you're there. Drinks include coffee from Coffee Ethic, hot apple cider and Spring Branch Kombucha. Masks are required, and Halloween costumes are welcome too!
In the bar world there's some grown-ups-only fun to be had. Sweet Boy's Neighborhood Bar is hosting Welcome to Hell on Saturday night, with a tap takeover by Mother's Brewing Co., a DJ and drink specials. Wear your costume and come ready to dance. Whiskey Tango is hosting a Halloweenie Bash on Friday night. This adults-only costume party includes drink and food specials, lots of music, a raffle and prizes for the best costumes. A photo booth and silent auction benefit local charities.
We're not leaving the kids out entirely, though. There are some restaurants that are handing out Halloween treats to kiddos this year. At Thai Express on both Friday and Saturday nights, kids can come in costume to get a bag filled with treats, no food purchase necessary. And at The Collective in Nixa, kids who are dining on Saturday will get a little treat too. (Plus, a bonus in case you didn't already know it: The Collective hosts a shrimp and crab boil every Saturday featuring those yummy shellfish, smoked sauces, corn and potatoes.)
Meanwhile, Vino Cellars is hosting Trailer Park Tragedy, a murder mystery dinner hosted on Halloween night at both the Springfield and Table Rock Lake locations—with guests playing a role in the mystery if they want to. They're serving a four-course meal with wine pairings. The event has sold out, which we think means Vino Cellars needs to host some more murder mystery fun for those of us who missed out!
What to Do With Pumpkin Guts
It wouldn't be Halloween without some pumpkin carving fun, but that little activity tends to make a big mess. Let your inner cook get creative and use those pumpkin pieces for something tasty. Our story about how to use your pumpkin leftovers includes information on making pumpkin puree (for pumpkin pie!), pumpkin juice and roasted pumpkin seeds. Plus, it has a few other non-edible ideas as well (face mask anyone?).
Composting at Home Made Easy
At some point, your jack-o-lantern will be nothing but garbage, especially if you left it out on your porch a day or two too long and it's starting to get soft. Composting is a great way to take care of your organic waste without just dumping it into the trash can and sending it to the landfill. Springfield Compost Collective has been working to make composting food waste easier for 417-landers for a while now, with handy community compost bins and lots of awareness and education. Now, they are offering a service for the well-intentioned but super-lazy among us (ahem… like me): At-home compost pick-up. For $15 a month you get a container to fill with organic waste that Springfield Compost Collective picks up once a week so you don't have to do the dirty work. We're pretty excited about this! More home cooking, less guilt about our carbon footprint.
Stock Up on Sweets
Get prepped for the sugariest holiday of the year by supporting local candy sellers and stocking up on their sweet stuff. At Queen City Soda & Sweets, you can scoop up bulk goodies like gummies by the pound and spooky stuff like candy slime and wax lips. As always, Bon Bon's Candy House has all the good chocolates, but the holiday candy stash is pretty impressive too, with Halloween gummies, chocolate eyeballs and even The Nightmare Before Christmas-themed treats.