Trends
Channel Mrs. Claus with Christmas Decorating Tips From The Pros
Put the pumpkins away and grab the garlands out of storage—it's time to drench your home in holiday spirit. From continuing old traditions to reinventing your decorations entirely, local designers walk through everything you need to make your home shine.
By Dayle Duggins
Jan 23 2018 at 4:25 p.m.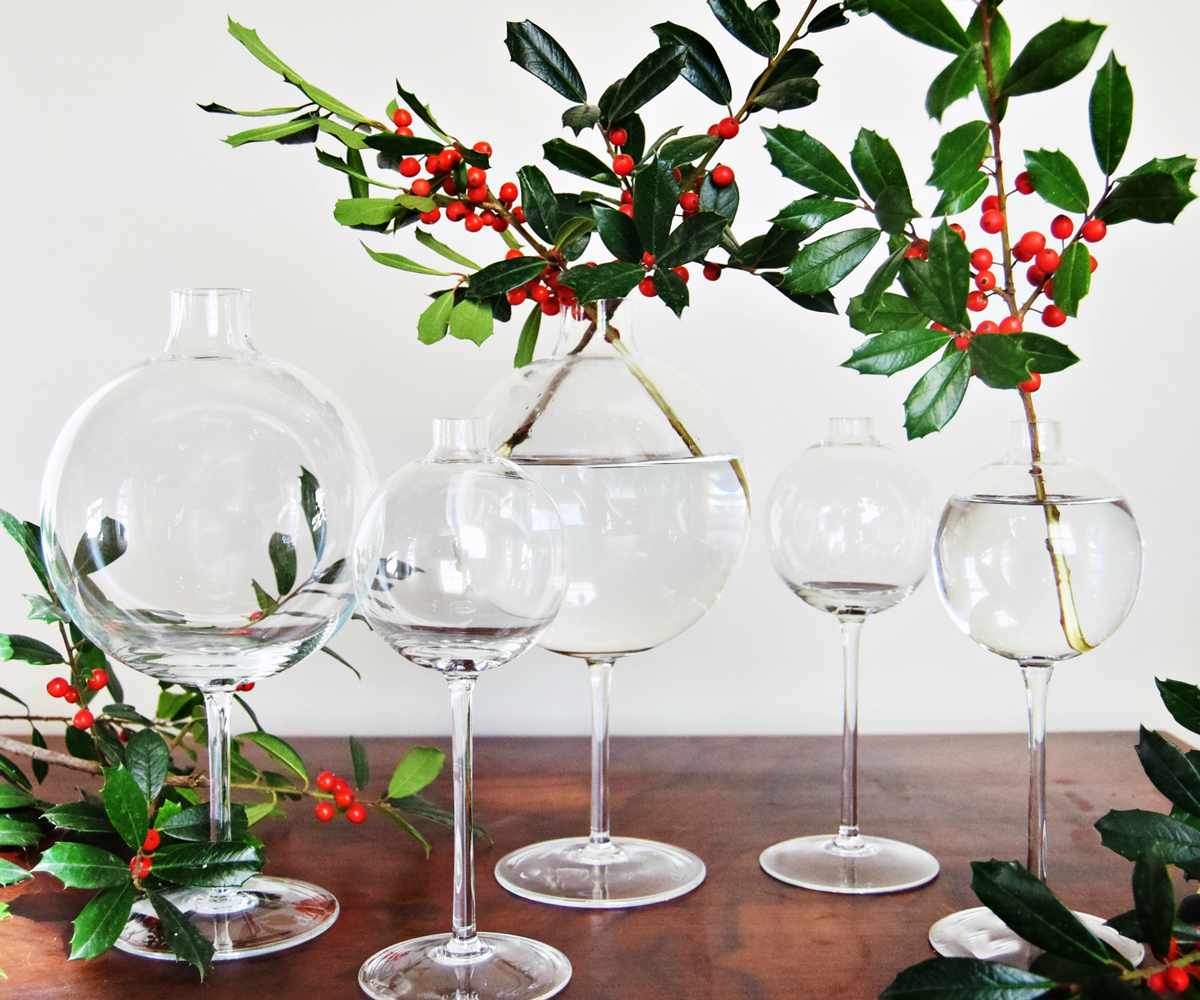 Beautiful Buds
"We love the idea of using decor that can be used throughout the year. Grouping these bud vases together and filling them with seasonal greens is perfect for dinner table centerpieces. Fill them with holly for Christmas dinner, then fill them with tulips for spring."—Colby Morrell, Obelisk Home

Top That Tree
"Instead of a traditional tree topper, consider using tall decorative branches that have berries, glitter or white snow."—Maralee Cook, James Decor

Spike Your Sparkles

"Battery operated lights and candles help make your fabulous decor sparkle. Make it easy on yourself and set timers so you don't have to turn them on and off."—Jacque Pitts, Brashears Furniture
All-Natural Smell Goods

No one wants a stinky home—especially when holiday guests arrive. Simmer pots are one of the easiest ways to fill your home with all-natural aromas like cinnamon and citrus. The best part? Each pot lasts up to two full days.
Greenery is a Go

Your Christmas tree isn't the only way to incorporate some natural-looking greenery into your home. Work garlands into your home decor for the holidays with these recommendations from Cathy Cooley at The Market.
Natural Table Touches

This season, take a break from over-the-top holiday decor and instead use natural elements from your backyard to create a winter dinner table that is sophisticated and chic. These simple tips and DIY touches transform your ordinary table into a feast for the eyes.
Find Your Balance

"Have fun with your holiday decorating and incorporate some whimsy and tradition with fun pieces and ornaments. You want your house to be welcoming and fun but not over the top and uncomfortable."—Haden Long, Ellecor Design & Gifts 
Winter Outdoor Florals

"Fill porch pots with hardy cut evergreen branches, and add twinkling lights to brighten your arrival on winter evenings! If it feels too early to bring out the red bows, textured burlap ribbon is a great look for Thanksgiving. For more inspiration check out this woody winter outdoor florals Pinterest board."—Nikki Petitt, Wickman's Garden Village