Health
Cosmetic Procedure Professionals in Southwest Missouri
Looking for a refresh? Not sure where to start? Begin with our Cosmetic Procedure Profiles. These professionals can help guide the way to a more radiant, confident you!
Nov 2021
Choose a Cosmetics Professional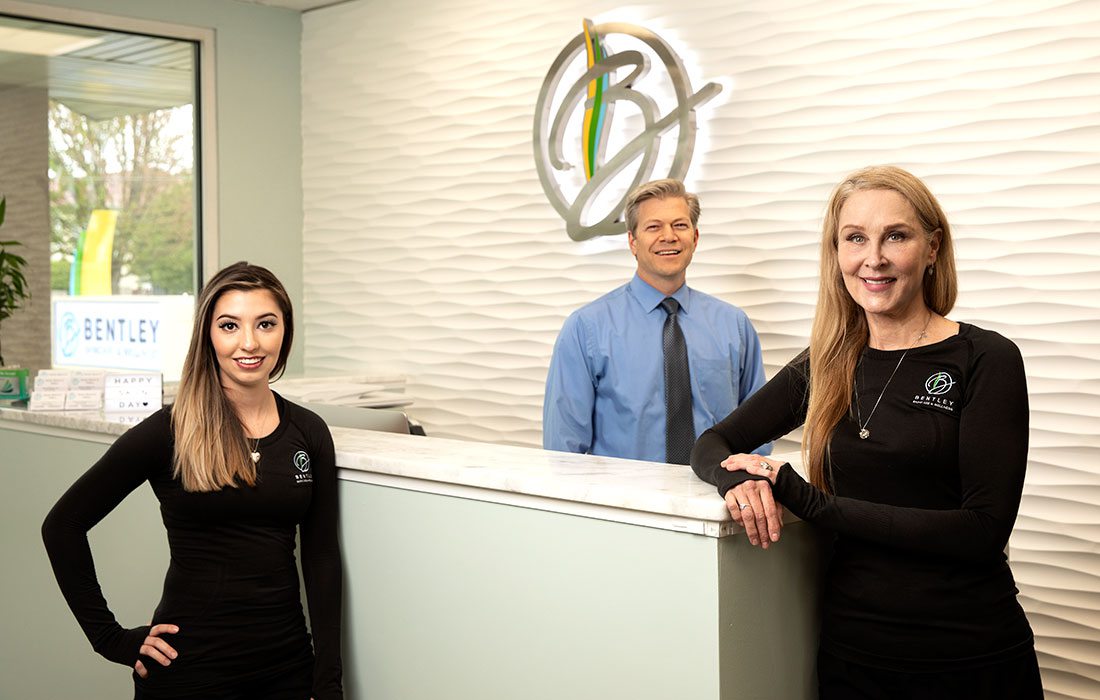 1016 Battlefield Road, Springfield | 417-881-7546
Bentley Skincare & Wellness has set the standard for medical spas. From facials to cosmetic surgery, they offer first class service to their clientele in a friendly, clean, relaxing environment. The staff are experts in their field and have trained several practitioners entering aesthetic medicine. Whether you wish to treat sun damage, acne, wrinkles or volume loss, the staff at Bentley Skincare & Wellness pride themselves in achieving natural results for their clients with minimal discomfort or downtime. Along with Botox, dermal fillers, chemical peels and cosmeceuticals, they have state-of-the-art lasers and aesthetic equipment to help you realize your aesthetic goals.     
Their services extend beyond treatment of the stigmata of aging, to health and wellness. It's in their motto, "Look Good, Feel Good." Why treat illnesses when you can prevent them? Let the experts at Bentley Skincare & Wellness help you get back to better health. From hormone optimization to medical weight management, they can help you realize your hidden potential. Check out their website at or call 417-881-SKIN (7546) to schedule a consultation with their cosmetic physician and surgeon. Tell them where you want to be and allow them to show you how to get there.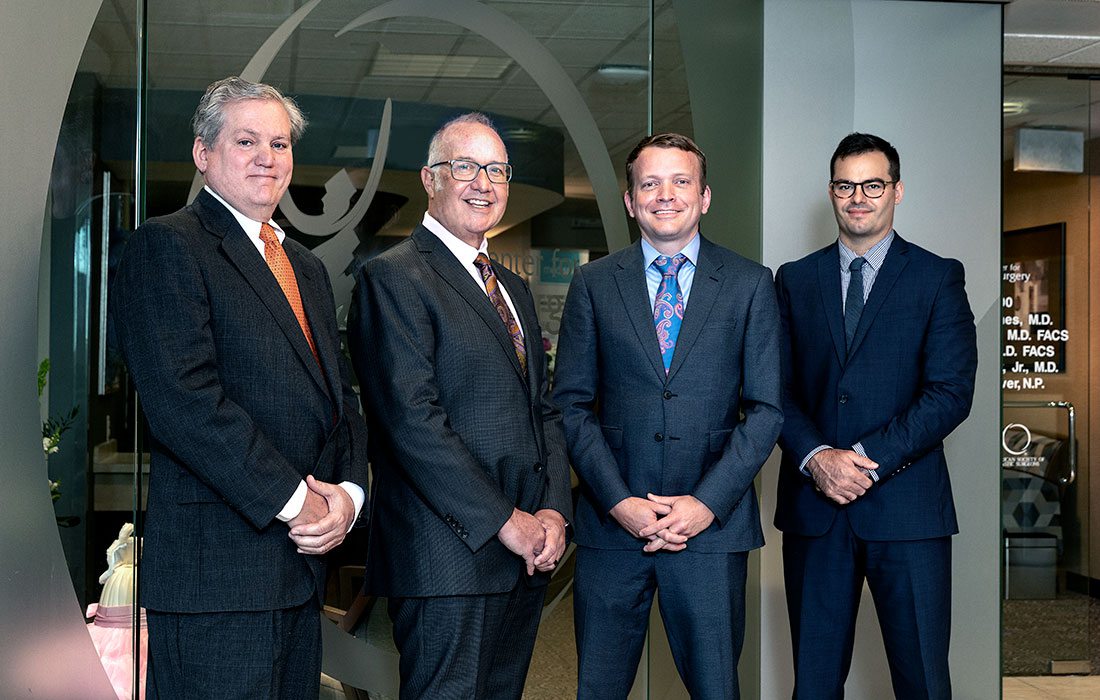 3555 S. National Ave., Springfield | 417-875-3246
The Center for Plastic Surgery at CoxHealth was founded on the belief that aging is a treatable condition, not a foregone conclusion. Their approach to slowing, preventing and even reversing the signs of aging is through early detection and appropriate intervention, combining state-of-the-art plastic surgery with scientifically proven anti-aging therapeutics and products.
The Center for Plastic Surgery is dedicated to providing patients with individualized and effective plans. While ensuring the highest quality result, they strive to make your experience comfortable, convenient and effective. The doctors have more than 50 years combined experience.
Dr. Shaw is an international expert on facial aging and cosmetic surgery, Dr. Price is the originator of endoscopic plastic surgery procedures, Dr. Barnes has trained with world-renowned plastic surgeons and takes a "primary care approach," and Dr. Hawes has trained with world-renowned experts who developed microvascular endoscopic and breast reconstructive techniques widely used today.
The Center for Plastic Surgery is proud to have a doctor in every 417 Magazine Top Doctors' plastic surgery category.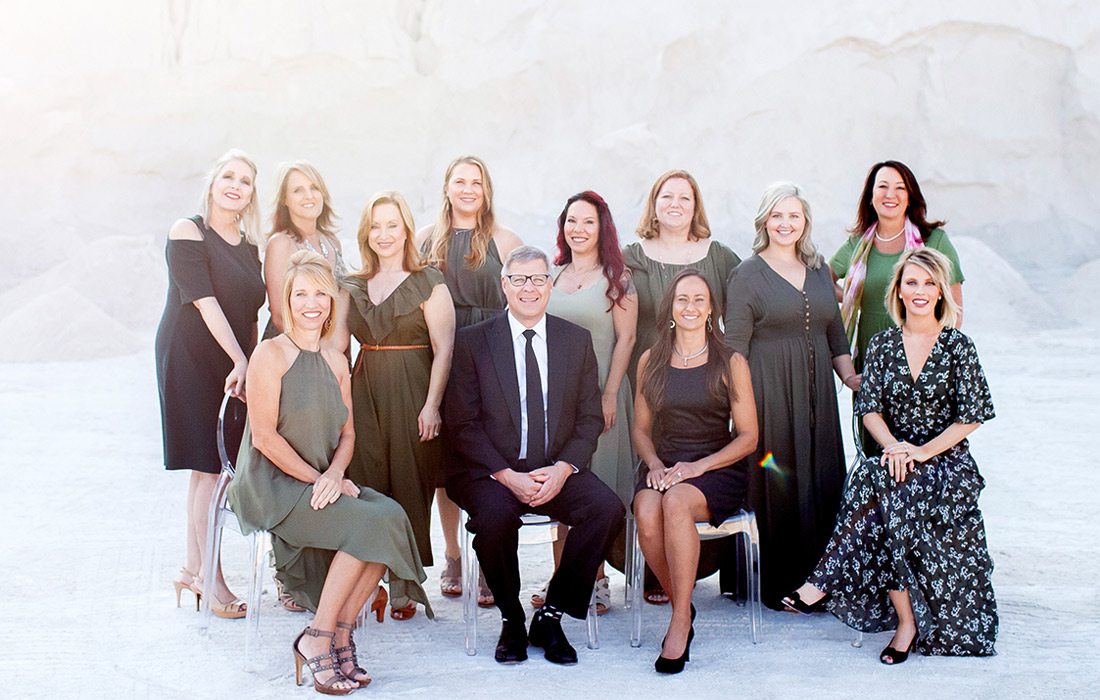 1965 S. Fremont Ave., Springfield | 417-887-3223
With hours of video calls every day and that ever-present rectangle in the corner showing people what they look like during meetings, many are suffering from the "Zoom Effect." As a result, an unprecedented number of people are considering facial rejuvenation. With one of the most highly trained doctors in the industry right here in Springfield, you can take back your confidence and put your best face forward, even over video calls.
Facial plastic surgeon Matthew A. Kienstra, MD, FACS, has dedicated nearly 20 years to providing beautifully natural, refined facial results with both surgical and non-surgical treatment options. He and his team have a combined total of more than 140 years of aesthetic experience and specialize exclusively in the face. It's this renowned expertise, and Dr. Kienstra's unique ability to put his patients at ease, that has prompted physicians and surgeons to repeatedly recognize him as one of the area's top facial plastic surgeons.
Whether you are seeking rhinoplasty or wish to reverse the signs of aging with other rejuvenation procedures­—such as facelifts, eyelid surgery, brow lifts, laser skin resurfacing, and Botox and fillers­—Dr. Kienstra and his team offer a wide range of solutions to ensure your confidence shines through the screen.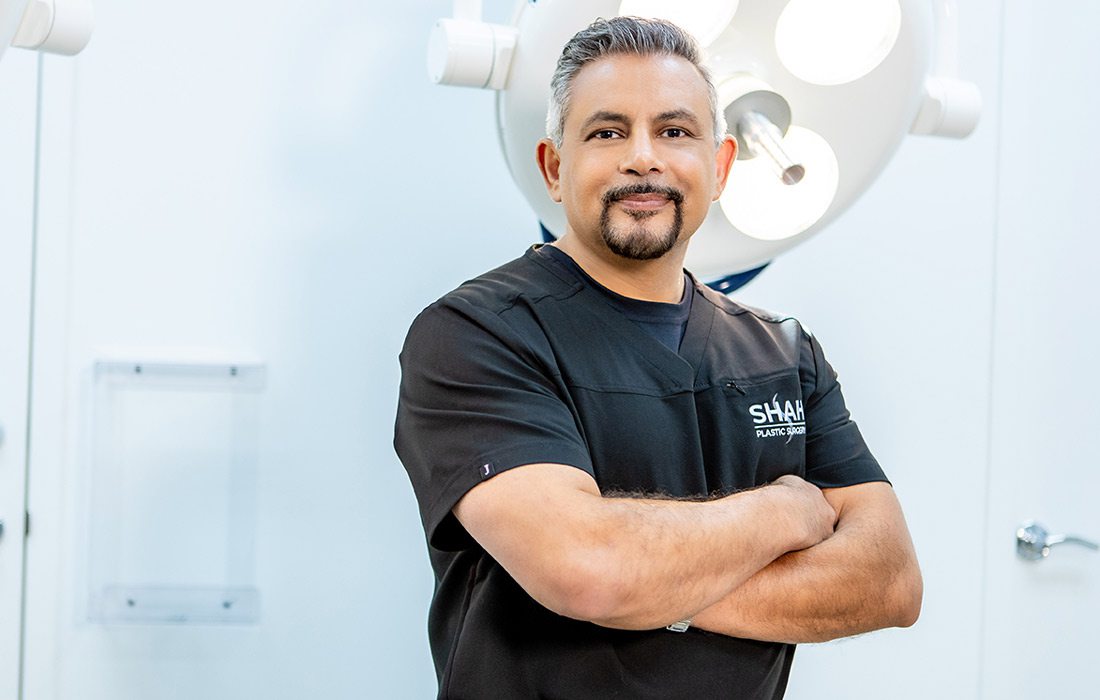 1530 E. Bradford Parkway, Springfield | 417-742-7424
Specializing in a wide range of treatments for the face, breast and body, double board-certified plastic surgeon Dr. Bharat Shah has been delivering exceptional results for over 25 years.
When people are asked to describe their top cosmetic goals, fat reduction and skin tightening are often at the top of the list. Shah Plastic Surgery is excited to combine Renuvion® and VASERlipo® for patients who desire minimally invasive procedures without general anesthesia.
"Patients often come to me wanting a facelift, tummy tuck or arm lift, but don't want the incisions and recovery associated with these procedures," says Dr. Shah. "I combine Renuvion® and VASER® to lift and tighten the skin with smaller incisions and less downtime."
Dr. Shah is known across southwest Missouri for the refined beauty and elegance of his results. He has been voted Top Plastic Surgeon in the region year after year­—his patients trust his advanced skills, discretion and personalized care. He and his professional team recently opened a new office on East Bradford Parkway to provide an elegant experience that matches the standards they hold themselves to.
Dr. Shah's modern surgical techniques produce results that look refreshed, rejuvenated and completely natural. His team also provides aesthetic services with world-class cosmetic treatments. They offer minimally invasive and non-invasive procedures to address a range of cosmetic concerns for both women and men.
How can Dr. Shah help you reach your goals? If you have cosmetic concerns, schedule a consultation. Dr. Shah can recommend the best treatment options for you. Experience excellence. Call today.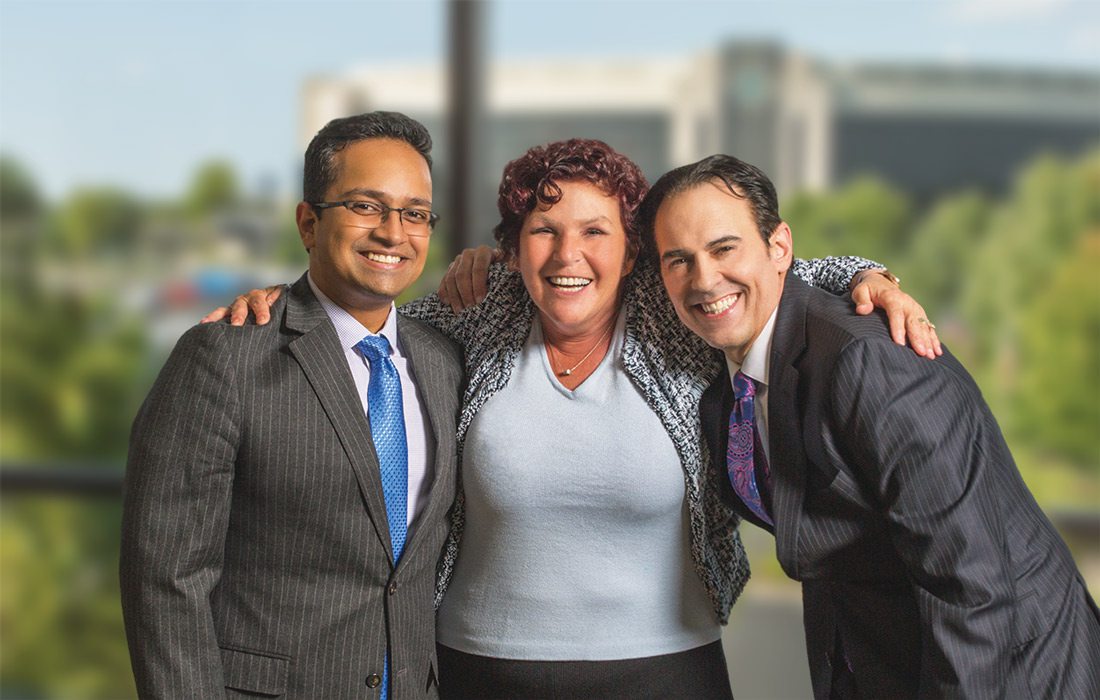 1229 E. Seminole St., Ste. 340, Springfield | 417-820-9330
This clinic provides plastic and reconstructive surgery with microvascular capabilities. They do anything from skin bumps to aesthetics and complex reconstruction. There is no typical plastic surgery patient. They offer a range of surgical and cosmetic services that can meet a broad range of needs. 
Patients can expect a warm welcome in a serene environment from clinical staff that have worked together for decades. Arrive ready to explain your expectations and ask plenty of questions! Their goal is that you leave the clinic feeling your needs were understood. Their physicians are all certified by the American Board of Plastic Surgery.