Health
Cosmetic Procedure Professionals in Southwest Missouri
Looking for a refresh? Not sure where to start? Begin with our Cosmetic Procedure Profiles. These professionals can help guide the way to a more radiant, confident you!
Dec 2020
Choose a Cosmetics Professional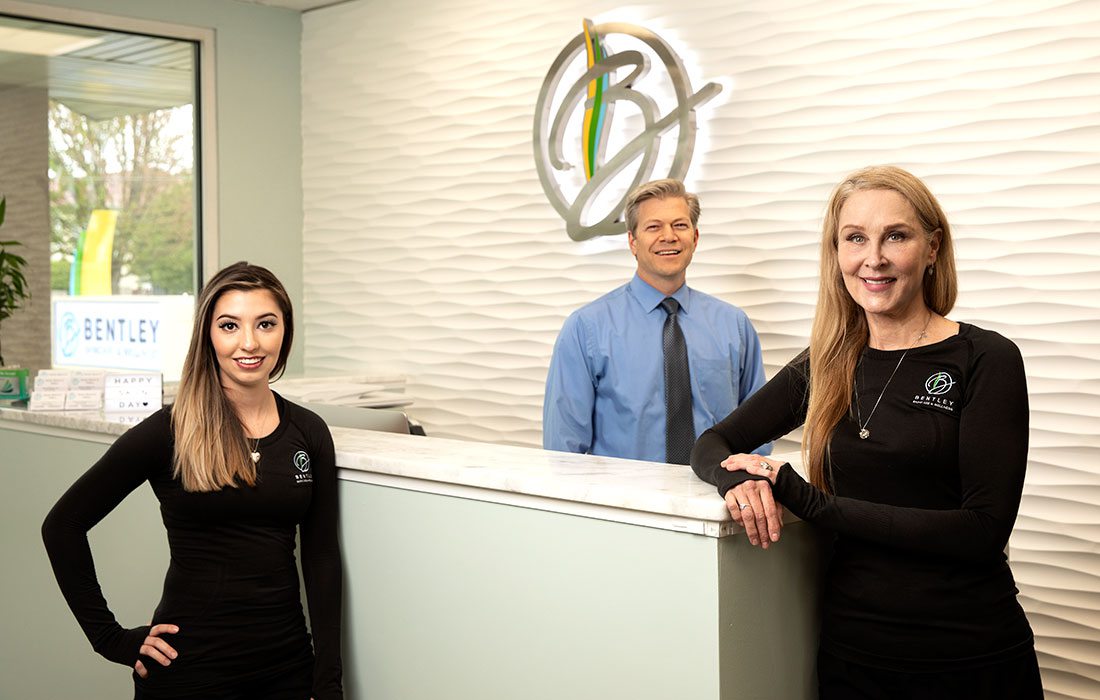 1016 Battlefield Road, Springfield | 417-881-7546
Bentley Skincare & Wellness is an elite med-spa, providing luxury wellness to southwest Missouri. They have the highest standards for skincare and wellness—after all, it's in their name!
Dr. Brendon Delport, D.O., uses his expertise as an experienced oculoplastic surgeon to help patients at Bentley to not only see better, but to look better and feel better as well!
Owner Clementine Bentley is a licensed esthetician and laser technician with a wide range of experience. She brings care and artistry to all she does with Bentley.
Cristy Rodriguez is also a licensed esthetician and laser technician who has undergone specialized training with Bentley, providing the full spectrum of esthetic services. She combines creativity and precision in every treatment, providing customized services for all her clients. Cristy's goals are to address her clients' needs and have them love the skin they're in.
Bentley offers expert applications of popular treatments like chemical peels, Botox, fillers, microneedling and much more. Enjoy immediate results of youthful, radiant skin with little to no downtime after your appointment. Bentley has solutions for unwanted hair, tattoos, cellulite and scars. They also provide luxury spa treatments including facials and massages.
Bentley invites you to join them and experience wellness, balance and beauty in all aspects of your life.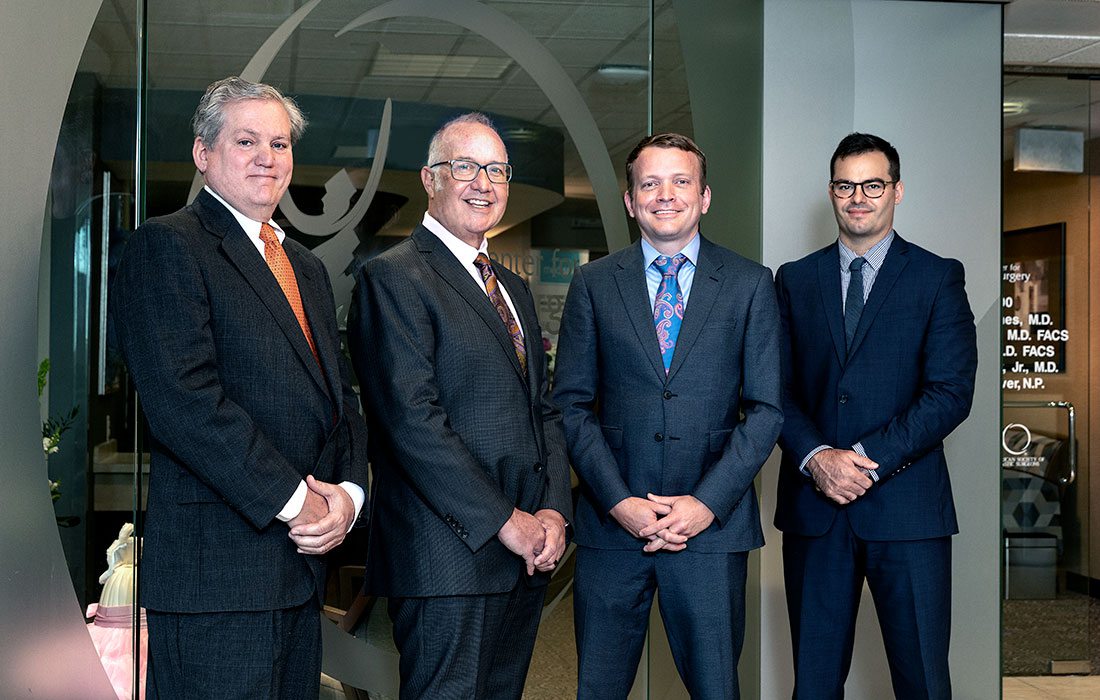 3555 S. National Ave., Springfield | 417-875-3246
The Center for Plastic Surgery at CoxHealth was founded on the belief that aging is a treatable condition, not a foregone conclusion. Their approach to slowing, preventing and even reversing the signs of aging is through early detection and appropriate intervention, combining state-of-the-art plastic surgery with scientifically proven anti-aging therapeutics and products.
The Center for Plastic Surgery is dedicated to providing patients with individualized and effective plans. While ensuring the highest quality result, they strive to make your experience comfortable, convenient and effective. The doctors have more than 50 years combined experience.
Dr. Shaw is an international expert on facial aging and cosmetic surgery, Dr. Price is the originator of endoscopic plastic surgery procedures, Dr. Barnes has trained with world-renowned plastic surgeons and takes a "primary care approach," and Dr. Hawes has trained with world-renowned experts who developed microvascular endoscopic and breast reconstructive techniques widely used today.
The Center for Plastic Surgery is proud to have a doctor in every 417 Magazine Top Doctors' plastic surgery category.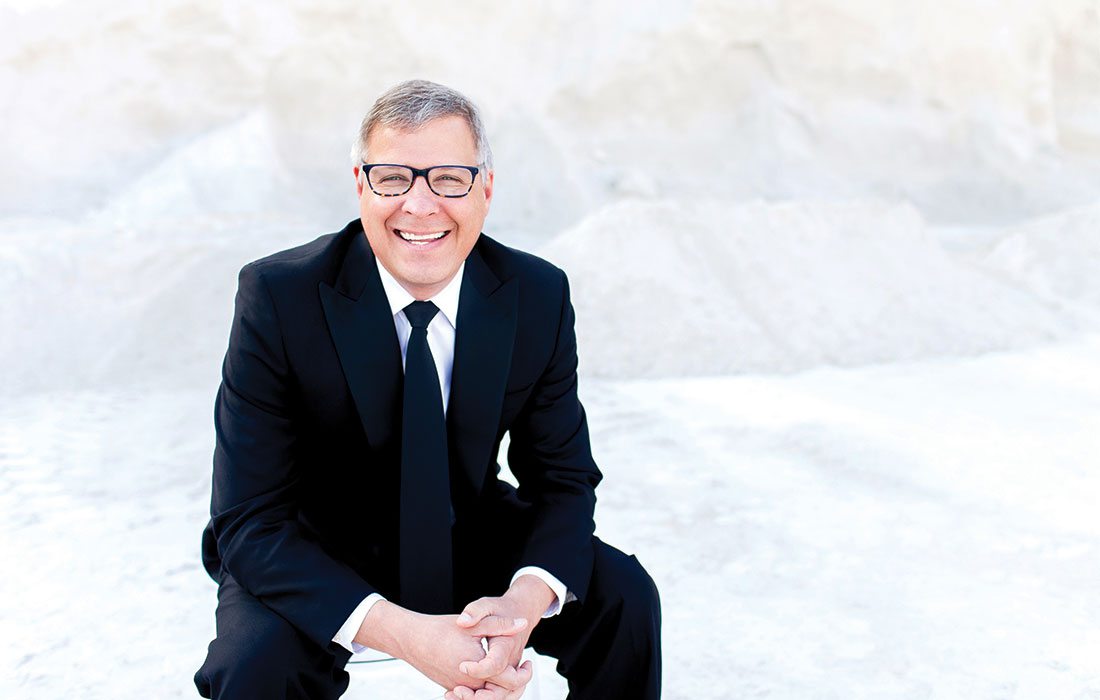 1965 S. Fremont Ave., Springfield | 417-887-3223
It may be the age of the "selfie," but there are many people who cringe when they feel the camera's focus. Don't edit yourself out of every memory. Increase your confidence by visiting one of the region's most skilled facial rejuvenation experts.
Facial plastic surgeon Matthew A. Kienstra, MD, FACS, has dedicated nearly 20 years to providing beautifully natural, refined facial results with both surgical and non-surgical treatment options. He and his team have a combined total of more than 140 years of aesthetic experience and specialize exclusively in the face. It's this renowned expertise and Dr. Kienstra's unique ability to put patients at ease that has prompted physicians and surgeons to repeatedly recognize him as one of the area's top facial plastic surgeons.
Whether you are seeking rhinoplasty or wish to reverse the signs of aging with other rejuvenation procedures—such as facelifts, eyelid surgery, brow lifts, laser skin resurfacing, and Botox and fillers—Dr. Kienstra and his team offer a wide range of solutions to ensure your confidence shines in every picture.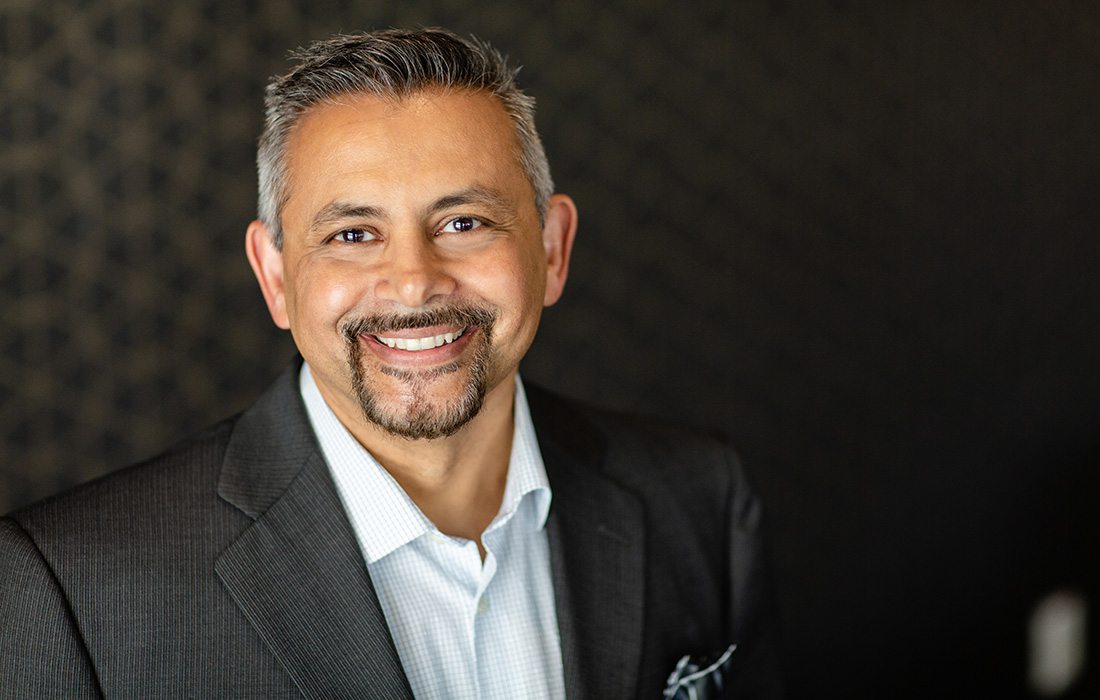 Mercy Clinic Medical Spa | Mercy Clinic Plastic Surgery
1229 E. Seminole St., Ste. 310, Springfield | 417-820-9340
We are all fighting the changes brought about by aging, stress and sun damage. Dr. Shah offers personalized rejuvenation procedures that can be performed in-office with minimal downtime, without the need for anesthesia. These advanced techniques harvest your body's own adipose derived stem cells, collected with a mini-liposuction technique, to target aging skin changes, such as wrinkles and dark under-eyes. This can additionally stimulate hair follicles to treat hair loss in men and women.
Dr. Shah also performs cosmetic plastic surgery procedures on the face and body, including hybrid breast augmentation, using fat grafting in combination with breast implants. You may combine many of these treatments in a single procedure. Contact his office to learn more and to schedule a consultation with Dr. Shah and his staff.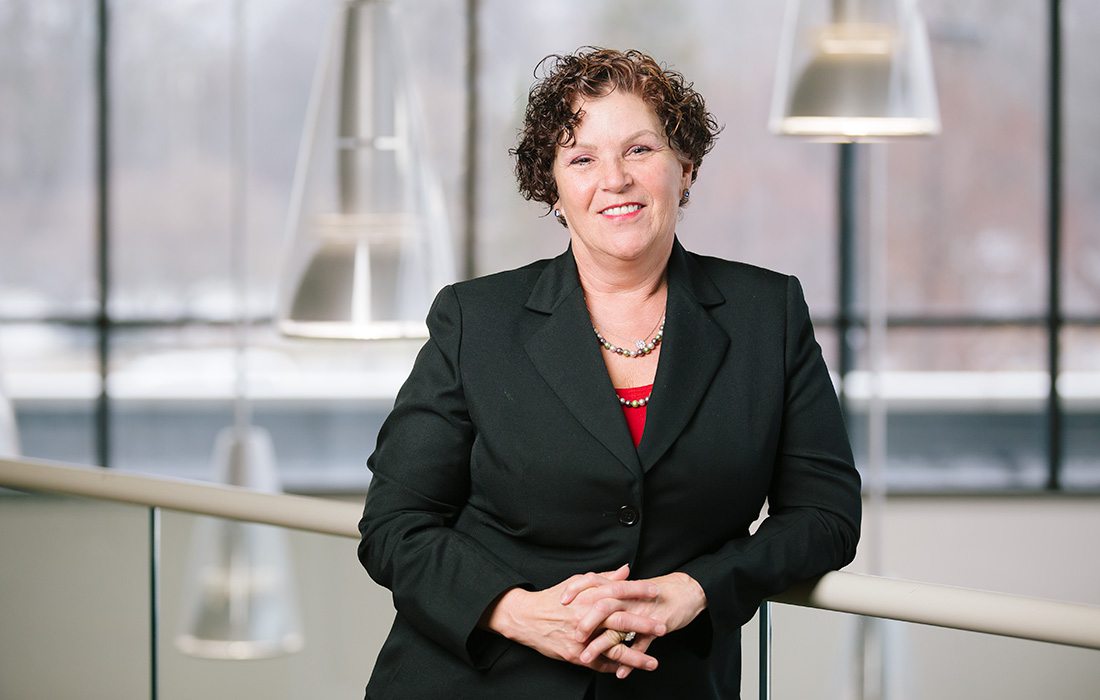 1229 E. Seminole St., Ste. 340, Springfield | 417-820-9330
Plastic surgery is progressive, innovative and frequently a life-changing surgical specialty. Many of the procedures at Mercy Plastic Surgery can change your outlook on life, improve your self-image, slow the aging process and improve your function. Dr. Meystrik is board-certified by the American Board of Plastic Surgery and has over 30 years of surgical experience. Her extensive experience in breast augmentation, facelifts, eyelifts and body contouring, including abdominoplasty, can help you achieve the body you have always wanted. Life happens, and she can help you with the changes that occur as life progresses and help you love the life you have.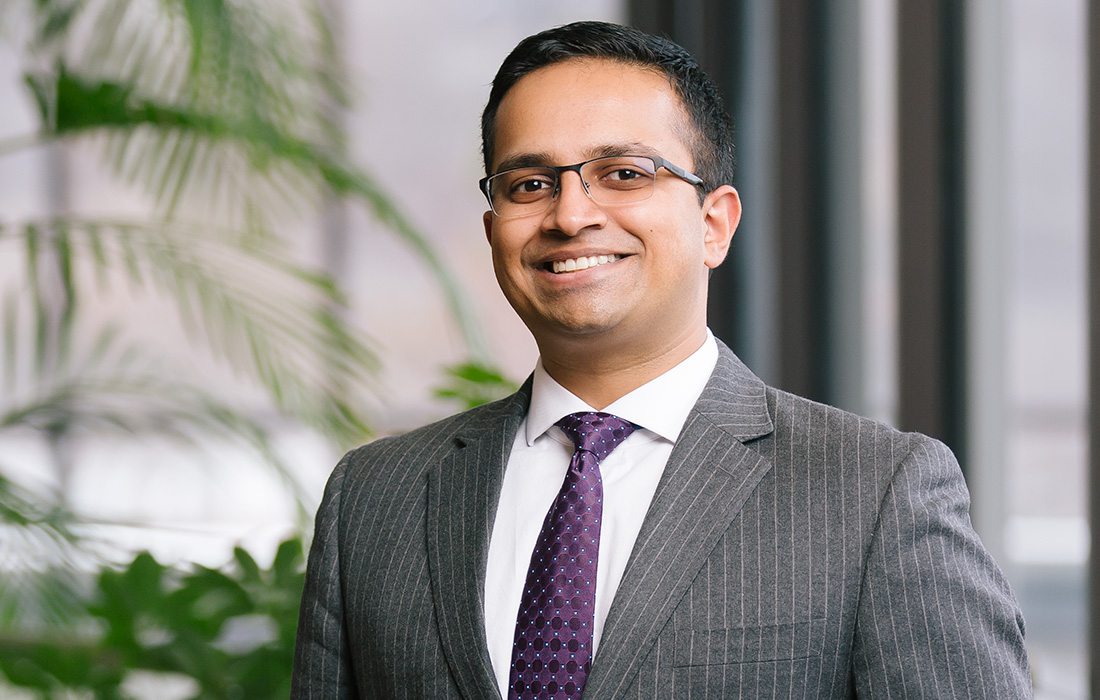 1229 E. Seminole St., Ste. 340, Springfield | 417-820-9330
Patients can expect the highest levels of compassionate care when they visit Dr. Nandan at Mercy Clinic Plastic Surgery. Dr. Nandan offers head-to-toe care for his patients in Mercy's high-quality medical facilities—he specializes in breast reconstructions and augmentations, cosmetic injections, facelifts, scar revisions, tummy tucks and liposuction. When asked what he loves most about his work, Dr. Nandan says that he enjoys the opportunity to spend time with his patients, listening to their needs. He believes that by listening to patients, he can connect with them to better understand the best way to help them get the outcome they're looking for. Making positive changes in people's lives, restoring their form and functions, and improving their quality of life gives him joy—the fact that they can feel more confident is the best part of his career.