We Are #417Strong
Look for the Helpers: Volume 3
One of our biggest sources of inspiration right now is you. The people of 417-land have pulled together to help each other in a crisis, and we're collecting their stories here.
by Katie Pollock Estes
Apr 12 2020 at 2:18 p.m.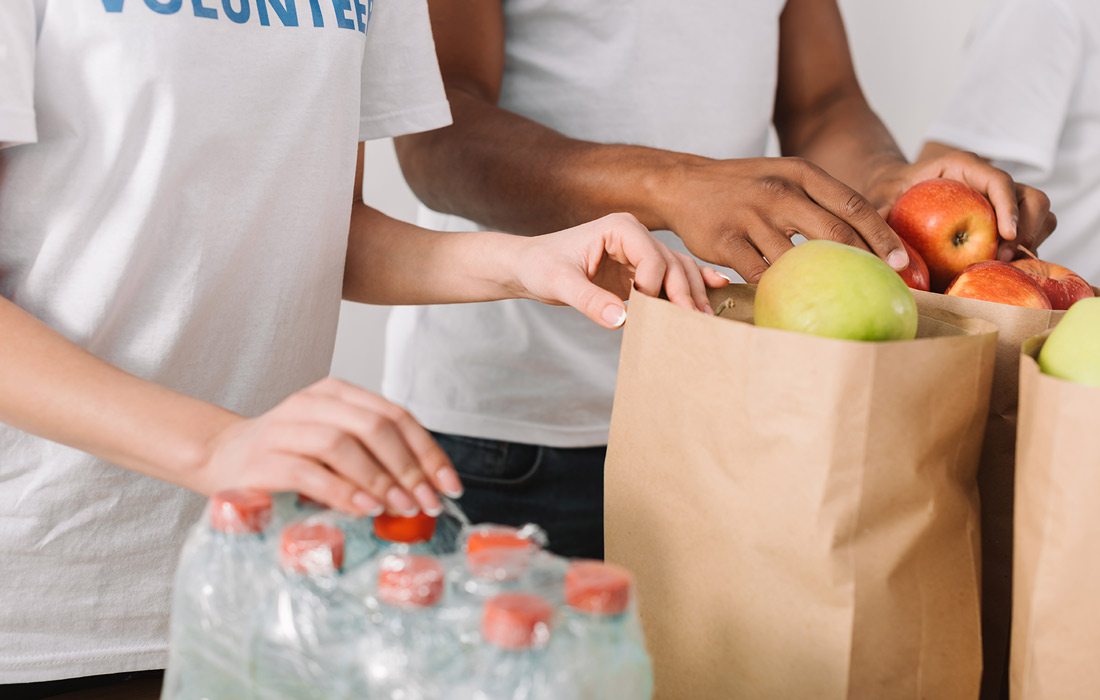 This week's round-up focuses on the efforts of local non-profit organizations.
Community Foundation of the Ozarks
Almost immediately, Community Foundation of the Ozarks started the Response & Recovery Fund to support local needs that are specific to the COVID-19 outbreak. The fun started with $1 million in donations from the Missouri Foundation for Health, the Louis L. and Julia Dorothy Coover Charitable Foundation managed by Commerce Trust, and the Community Foundation of the Ozarks' discretionary grantmaking funds. From there, individuals and other organizations in the community have made donations to add to the fund. The first two rounds of grants have already gone out to local groups like Community Partnership of the Ozarks (to provide emergency shelter for homeless individuals with chronic health conditions that make them at high-risk for COVID-19), Harmony House (to purchase cleaning, hygiene and kitchen supplies), Christian Associates (to fill food boxes for Stone County communities) and more.
Boys & Girls Clubs of Springfield
Once schools closed and the local stay-at-home orders were announced, Boys & Girls Clubs of Springfield pivoted from their typical in-person services to offer support in other ways. They began to provide virtual programming to be used at home, established a COVID-19 helpline to offer emergency assistance to families, provided access to hygiene and health supplies, and performed wellness checks on the organization's families. Meal distribution has been a large part of how Boys & Girls Clubs of Springfield has adapted. At three local locations, the organization is handing out an average of 950 meals daily to continually support the kids' basic food needs. Additionally, the group has been offering childcare services to healthcare workers and first responders.
The Discovery Center
At the Discovery Center, childcare has been a major focus as well. When the museum closed to visitors due to the stay-at-home order, Discovery Center's Rob Blevins was super-quick to shift gears, getting licensed as a childcare center, rallying volunteers and donations, and opening up their doors to provide free crisis childcare to the children of healthcare workers and first responders. In their first two weeks, they served 150 children through 29,400 hours of care and 5,600 free meals, according to the organization's Facebook page. They've even offered other educational resources as well, such as free online science lessons every weekday via Facebook Live (a huge help for homeschooling parents too!).
And So Much More
It seems every non-profit in the area is working its hardest right now to serve the community in both large and small ways as new needs arise due to the COVID-19 pandemic. Here are just a few more: According to executive director Jill Bright, Diaper Bank of the Ozarks has offered to help distribute diapers to families in need via drive-through service until they run out of their supply stock. Life360 Church's Chesterfield location has become a hub for food distribution, passing out a week's worth of food at a time to local children every weekday. Ozarks Regional YMCA has also stepped up to provide childcare to essential employees for $20 per day at the Pat Jones location in Springfield.
Know of another non-profit helping out right now? Let us know.