Life
Must-See Classic Movies Playing in Springfield Theaters
Springfield's theaters are giving us the chance to see great classic films on the big screen, where they belong. Screenwriter Richard Amberg fills us in on a few of the movies he's planning to catch this month.
by Richard Amberg
Nov 29 2022 at 8 a.m.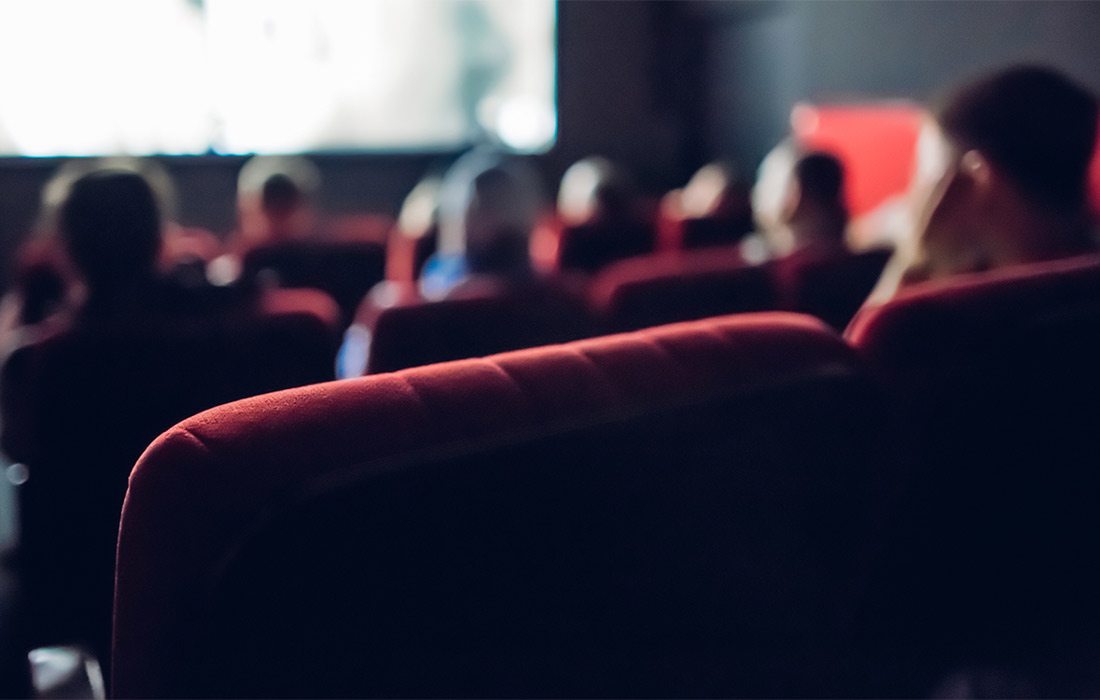 Have Yourself a Scary Little Christmas
You like your Christmas movies dark, funny and ironic. You not only consider Die Hard a Christmas movie—you think it's the best one.
Gremlins (1984) Mix a Christmas story about a wacky small town with a deadly monster invasion story, and you get this slice of your childhood. It's as fun as you remember. Just keep in mind that what earned it a PG rating back in the '80s would likely make it PG-13 today—including a brutal reveal about the Big Guy. It's presented as a movie party, with fun props and a festive environment. December 6 and December 7 at the Alamo Drafthouse.
Batman Returns (1992) Tim Burton once dared to ask: "What if we took everything audiences loved about Batman and added a demented, merciless, nose-biting, raised-by-penguins mutant? And make it a Christmas movie." It's so much fun. December 12 at the Alamo Drafthouse.
Rare Exports: A Christmas Tale (2010) This dark Finnish horror fantasy follows a group of miners who get more than they bargained for when they accidentally capture Santa Claus. Cue the attack by undead reindeer and monstrous elves. Leave the kids at home for this one. December 14 at the Moxie.
All I Want for Christmas is You
You like Christmas movies, especially the grown-up variety—with some romance mixed in.
The Shop Around the Corner (1940) One of the most charming classic romantic comedies is also a pretty great Christmas film. Jimmy Stewart and Maureen Sullivan play two pen pals who fall for each other, not realizing that they already know each other in real life—and hate each other's guts. Fun, smart script and direction by Ernst Lubitsch. December 3 at the Moxie.
The Holiday (2006) Mom-com queen Nancy Meyers gives us not one, but two (!) charming couples and two incredible houses. Escapist fun at its best with a stellar cast including Kate Winslet, Cameron Diaz, Jude Law, Jack Black and Eli Wallach. Brunch screenings December 3 and December 4 at the Alamo Drafthouse.
The Apartment (1960) One of the smartest scripts from G.O.A.T. screenwriter Billy Wilder (Double Indemnity, Some Like it Hot), this Best Picture winner is romantic, funny and cynical. Despite soul-crushing jobs, sleazy bosses, workplace harassment, loneliness and depression, Jack Lemmon and Shirley MacLaine shine like Christmas lights, and we root for them to get together. Brunch screening on December 31 at the Alamo Drafthouse.
When Harry Met Sally (1989) Still funny and insightful 33 years after its premiere, this is Billy Crystal, Meg Ryan, director Rob Reiner and screenwriter Nora Ephron all operating at full blast. January 3 at the Alamo Drafthouse.
It's the Most Wonderful Time of the Year
School's out. Your family's in town. On-screen and off, you're looking for "merry and bright."
It's a Wonderful Life (1946) The ultimate Christmas classic has a lot more going on than we tend to remember. It deftly balances humor and whimsy with a surprisingly honest portrayal of familial resentment and economic stress. Originally a box-office bomb, the movie won over television audiences and earned the love it deserves. December 11 at the historic Gillioz Theater.
Elf (2003) The perfect vehicle for Will Ferrell's brand of man-child-with-heart comedy. A genuinely funny Christmas movie that appeals to adults and children alike. Movie parties December 3–8 at the Alamo Drafthouse and a screening December 10 at the Moxie.
White Christmas (1954) If joyful holiday musicals are your thing, White Christmas is there for you. Escapist fun with Bing Crosby and Danny Kaye. Classic songs and dances. December 23–25 at the Alamo Drafthouse.
Do They Know It's Christmas?
If you go to the movies to escape the holidays, these picks are for you.
Jackie Brown (1997) Quentin Tarantino's third film came out in the shadow of Pulp Fiction, but it's equally cool and hilarious, blending Tarantino's style with Elmore Leonard's source material. Pam Grier and Robert Forster give career-best performances. December 4–5 at The Moxie.
The Daytrippers (1997) Before he made Superbad, comedy director Greg Mottola broke onto the scene with this oft-overlooked '90s independent comedy. December 21 at The Moxie.
Child's Play (1988) The movie that gave us Chucky. It's set in December and involves gift-giving but never mentions Christmas. December 9–13 at the Alamo Drafthouse.