Table Talk
Table Talk: March 1–7
This week: Sweet fizzy sips, Sweet Emotion moves location, El Tamale Drip grows, beloved Ebbet's gets a makeover and more.
By Jorge Cespedes
Mar 01 2022 at 8 a.m.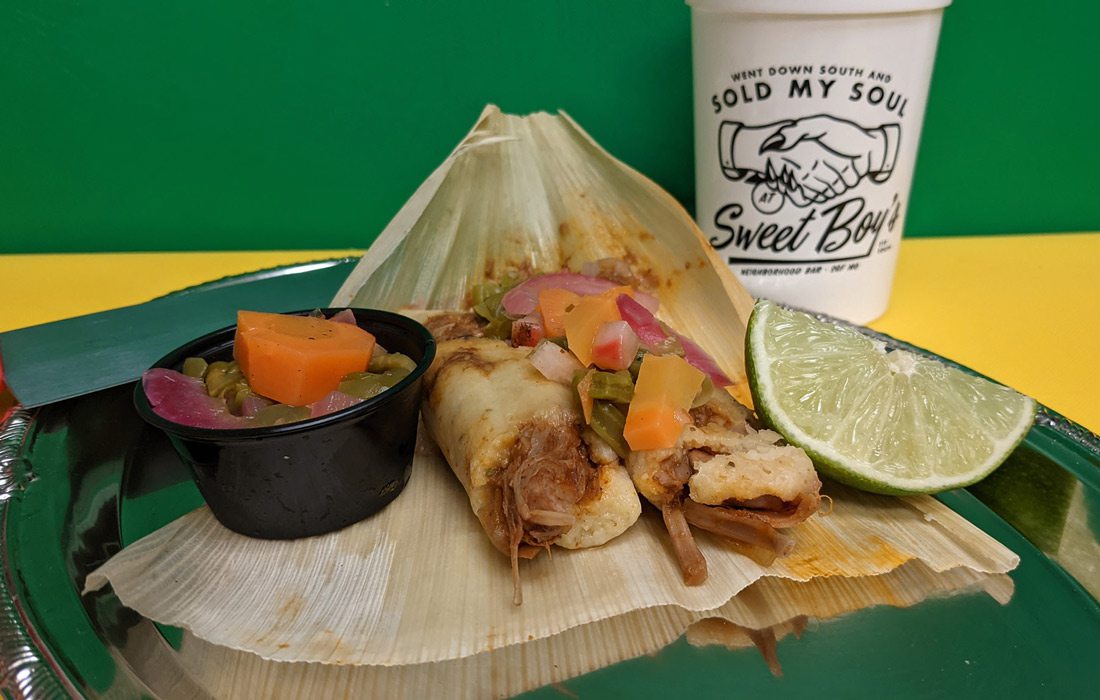 Ebbet's Field Gets a Makeover

Ebbet's Field is a beloved spot for sports, cold beer and delicious food. Classics tend to have a life span and then they need to get a bit of a makeover to stay relevant, and that's exactly what's going on with Ebbet's Field on Walnut. The spot is getting a facelift, a new menu and new management as Good Spirits & Co. (owned by Joshua Widner) and Fried Design Company (owned by Josh Sullivan, whose also behind Supper Co.) take over as the co-management team. Between the two of them, Widner and Sullivan have given us The Golden Girl Rum Club, Cherry Picker Package x Fare, Scotch & Soda (RIP!) and Sweet Boy's Neighborhood Bar, and boosted other familiar brands like Mother's Brewing Company, Brown Derby and more. As for Ebbets, expect a small menu of made-from-scratch dishes, draft beer and cocktails, an updated interior and some fresh branding. Keep your eyes open for an opening sometime this month.
El Tamale Drip Grows

We love this place. We did a small review of the food in February and my oh my, the tamales are so good! We've known that they were killing it in the small spot at the back of the downtown bar Sweet Boy's and now they have outgrown that location and are ready for a bigger space just down the road at the Odyssey. Why is this awesome news? Well, El Tamale Drip will be open until 2 a.m. and will have a late-night menu for us all to enjoy on those fun nights downtown.
Sweet Emotion Moves

Who knew that vegan ice cream could be so good! It's delicious, super-tasty, fun and doesn't hold back at all when it comes to flavor and good experiences. The crew at Sweet Emotion have done an incredible job at educating Springfield in the art of vegan ice cream and just how fun and tasty it can be. Freshly baked cookies and ice cream pairings tend to be a crowd favorite with flavors such as matcha white chocolate chip cookies or my favorite, espresso chocolate chip cookies. This store is on a constant path to growth and is moving to a larger space around the corner. We will keep you posted.
Ott's Pasta Changes Ownership

If you're a foodie, like most of us, you are very acquainted with the corner of Cherry and Pickwick. This area has become one of the biggest culinary sites in town with places like Tie & Timber Brewery, Team Taco, Cherry Picker, Culture Counter, Ott's Pasta and many more. The latter is another Springfield institution that has changed hands many times yet survived the test of time. And now Ott's is once again making a move.