Table Talk
Table Talk: March 23–29
This week: A coffee shop opens on Springfield's North Side, El Puente opens a new location and London Calling makes changes.
By Megan Dollar
Mar 23 2021 at 8 a.m.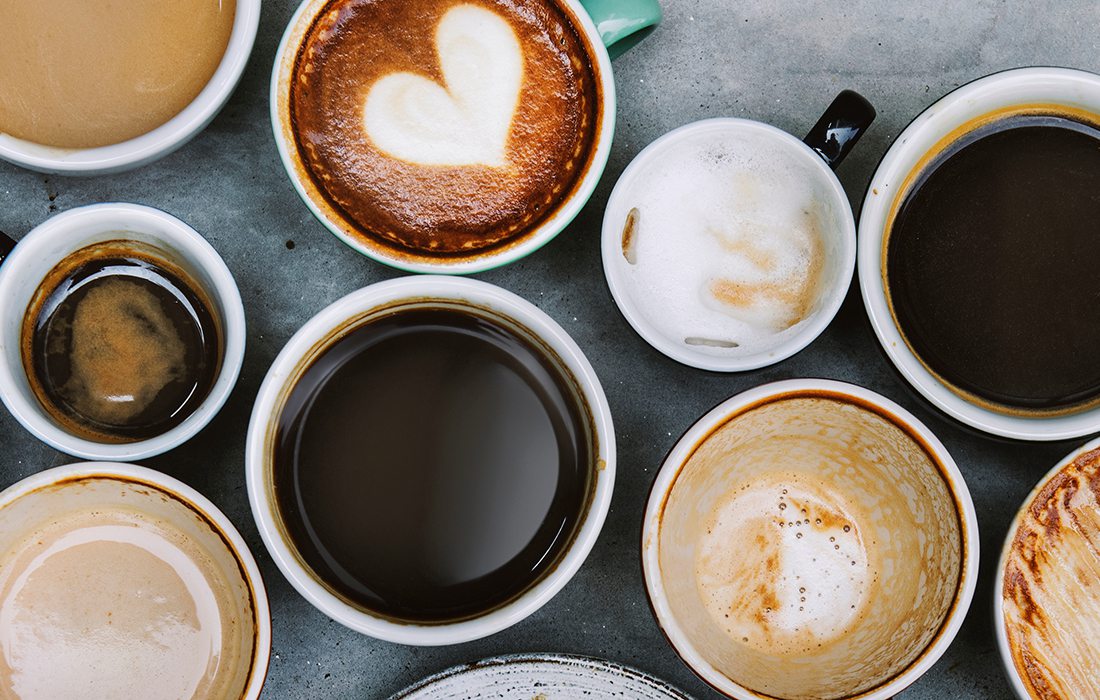 Craft Coffee on Springfield's North Side

Springfield is home to several high-quality coffee houses. However, aside from a few outliers, all of the top-notch coffee shops seem to be concentrated, more or less, to downtown and the south side. So, we're beyond excited to see Echelon Coffee, a new coffee shop opening on North Glenstone Ave., just in front of The Doubletree hotel. Megan and Joe West are the coffee connoisseurs behind the shop; they both have experience working for local roasterie No Coast Coffee. They're avid travelers, too, so we're curious to see how their travels will impact their menu and coffee shop atmosphere. Echelon is scheduled to open later this spring, offering a typical espresso menu (americanos, lattes, cappuccinos, etc.) as well as specialty lattes made with local, small-batch syrups and sauces. Also available in the shop and drive thru will be a selection of house-made pastries and sweets, bagels and house-made cream cheeses, parfaits, smoothies, burritos and more. We're particularly looking forward to trying the cinnamon roll with single-origin icing.
El Puente Heads to Ozark
If you're from Nixa or south Springfield, you probably know El Puente as a gathering place. El Puente is one of many 417-land classic Mexican eateries ready to fill you to the brim with chips and salsa, tamales, arroz con pollo and so much more at two locations in Springfield and Nixa. Now, they're making their way to Ozark, too. The owners of El Puente on Republic Road say they're hoping to open the Ozark location, which will be located at 1821 S. 19th Street, in May. 


Your New Favorite Elderberry Elixir

Flu season may have ended and vaccine rates may be on the rise, but wellness is cool all year long. Elderberry has become increasingly popular this year due to its immune supporting benefits. The vitamin C packed berry can most frequently be found in supplement or syrup form, but Rachael West with Eating the Ozarks has a different style of elderberry elixir. West has been making "The Good Stuff," for about seven years now, but has just recently taken it to the market. First, she soaks the elderberries in rice wine vinegar and then she cooks the concoction down into a syrup-like substance. She says it's great on salads and pancakes, or whatever else you want. The Good Stuff is the first product in a small line of botanical-infused syrups West has begun to bottle and sell. Currently, The Good Stuff is available at Chabom Teas and Spices and at Nixa Hardware & Seed Company.

Changes for London Calling
Before you panic, London Calling isn't going anywhere. Well technically they are, and that's a good thing. Earlier this month, the Cornish pasty company announced that their double decker bus at the Route 66 Food Truck Park would be closing permanently. We're sad to see this British icon go, but glad to know that it doesn't mark a loss of British grub. Neil Gomme, co-owner of London Calling, says that the company is growing in a different direction.
In January 2020 Gomme and co-owner Carrie Mitchell started selling their hand-held British pies for take and bake. Gomme says that this service started off well, but continued to grow throughout the pandemic with increased demand for at-home eats. Now, London Calling delivers take-and-bake pies, sausage rolls and desserts all across 417-land, from Springfield to Branson, Bolivar and beyond. You can still grab the goods fresh, too, from the mobile food truck, which makes stops at farmers markets and throughout local communities, at London Calling's Battlefield Mall location and seasonally at the London Calling stand inside Price Cutter on South National Avenue.