Table Talk
Table Talk: April 27–May 3
This Week: A fresh tap room in Hollister and an assortment of authentic treats arrive.
By Megan Dollar
Apr 27 2021 at 8 a.m.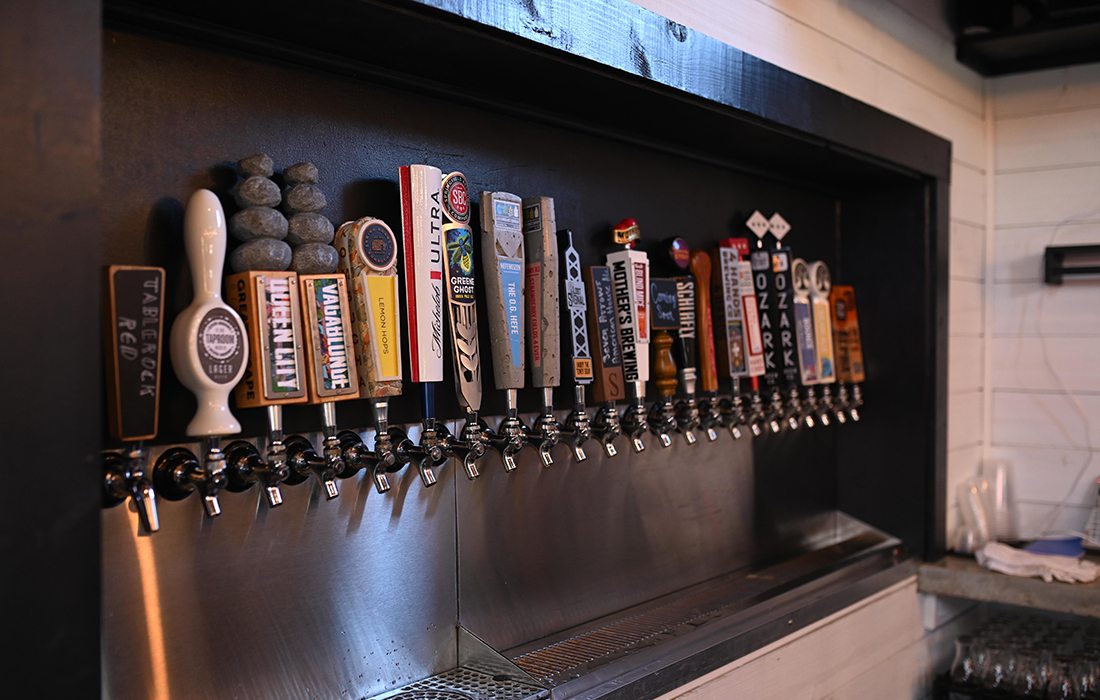 Seven Arrows Taproom

In November 2020, Heather and Tom Sattazahns purchased the building at 270 Birdcage Walk in Hollister was previously home to Vintage Paris. Since last November, the Sattazahns have been hard at work remodeling the building and installing the necessary equipment to create what they've named Seven Arrows Taproom. Heather says that when she and her husband first started dating, they often spent evenings at breweries in and around the Springfield area, so their motivation for taking on the project was to create a similar business in the Branson/Hollister area. Seven Arrows officially opened on April 9, and currently has 22 craft beers from the Southwest Missouri and Northwest Arkansas region and two wines from Lindwedel Winery, too. The taproom hosts live musicians every Friday and Saturday and plans to eventually start bringing food trucks to the location. 
Authentic Chinese Cuisine Arrives in Springfield

Blessed are we by the bounty of cashew chicken in Springfield, Missouri. But, Chinese cuisine in Springfield is kind of a faux pas, is it not? Sure, we all love cashew chicken, but it's not real Chinese food and we all know it. It's Springfield Chinese food. Luckily, a new authentic Chinese restaurant is making its way to town. Corner 21 Chinese Cuisine opened over the weekend at the corner of Sunshine and Fremont. Sure, it may look like a bit of a dive, but just wait until you see the menu. It's bursting with authentic, Szechuan cuisine and features ingredients like beef and ox tripes, beancurd and more.
It's Churro Time
I don't know about you, but I can hardly keep up with 417-land's food truck scene. Every week when I start poking around the internet to prepare this newsletter, it seems as though yet another food truck has popped up. I'm not complaining! I'm particularly excited about this one, actually. Xurros Food Truck is one that specializes in churros: the indulgently delicious Spanish dessert. Today is the truck's grand opening, and you can find them at their home base in the Ace Hardware parking lot on South Campbell. All of the churros are made fresh using techniques the Xurros owners learned in Madrid. While the truck plans to park in this location, near the Tacos El Champu truck, they also plan to move around for events and occasions, which will be announced via social media.
Spring Soiree at Urban Roots Farm

Urban Roots Farm has officially announced the dates and details for their spring farm-to-table dinner event. On June 4 and 5, groups of up to seven can schedule a locally sourced meal curated by Katie Baker of The Gracious Plate. The meals will take place at Urban Roots Farm, located at 831 W State Street in the evening. Roasted pork, grilled chicken or loaded veggie kebabs will be served for the entree, with a variety of gluten-free and vegan sides available. Non-alcoholic drinks will also be provided and guests will be allowed to bring their own liquor. With live music against the background of growing produce and summer foliage, the Spring Soiree sounds like the perfect way to kick off summer with your people. Reservations can be made on the Urban Roots Farm website.