Table Talk
Table Talk: May 4–10
This week: Support Mexican-owned restaurants on the 5th, prepare for Mother's Day plus some boozy news
By Megan Dollar
May 04 2021 at 8 a.m.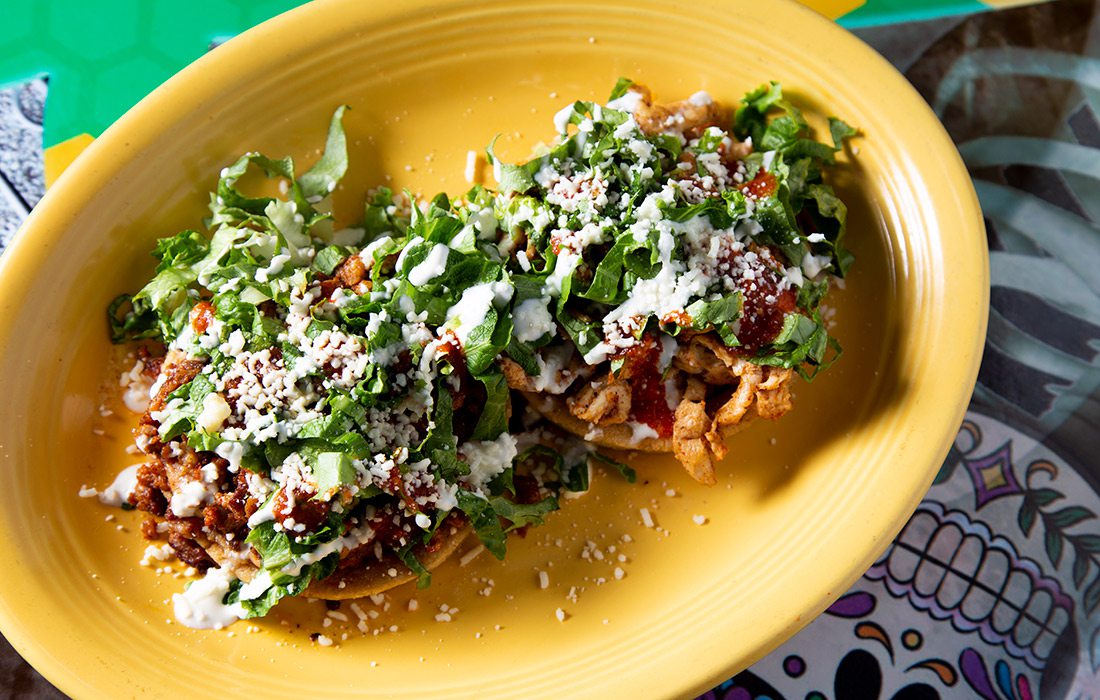 Mexican-Owned Restaurants to Support this Cinco de Mayo
Cinco de Mayo is a bit of an odd holiday: it's HUGE in the U.S., but not much of a thing in Mexico. That's because a lot of Americans mistake the day as Mexican Independence Day, which is actually on September 16 and occurred about 50 years before the event that marks the fifth of May. Cinco de Mayo marks the anniversary of the Battle of Puebla, where a small Mexican army beat a larger group of French troops during the second Franco-Mexican War. It was an unlikely and valiant win for the Mexicans, but didn't prevent the French forces from advancing to the capitol city nor did it prevent a large number of Mexican casualties during the conflict. 
While the holiday isn't widely celebrated in Mexico, it is in the U.S., so here are a few Mexican-owned restaurants you can support to mark the holiday this year:
Cesar's Old Mexico
2627 E Sunshine St., Springfield
The beloved east side spot is opening early for the big day. Stop by anytime from 11 a.m. to 9 p.m.

Tacos El Champu
2350 S Campbell Ave., Springfield (food truck) and 519 N 21st St., Ozark (restaurant)
Stop by the taco truck in Springfield or sit down for a bite at the restaurant in Ozark. Don't forget you can order off-menu—that includes the Cubana Torta.
Tacos El Gordo
1510 N National Ave., Springfield
The north side taco stand will have specials rotating throughout the week. Check it out on their Facebook page.
Leslie's Mexican Supermarket
216 S Glenstone Ave., Springfield
Leslie's isn't just a supermarket, but an authentic Mexican restaurant and bakery, too.
La Paloma
3014 E Sunshine St., Springfield
Head to La Paloma for some unique specialties including pasta dishes and a molcajete—a dish that comes served in a bowl made of volcanic rock.
Don Toño
1314 S Glenstone Ave., Springfield
This humble food truck offers a variety of authentic tacos, delicious elotes and aagua frescas.
Mundos Latin Kitchen
5493 N 17th St., Ozark
Mundos will be serving up their wonderful Latin dishes to a backdrop of live music. They'll have some drink specials, too.
Mother's Day Breakfasts, Brunches and Lunches

It's time to celebrate: Mother's Day is happening IRL this year! These breakfasts, brunches and lunches are just a few of the special events planned in 417-land this year. Of course, you can head out to any of the delicious brunch spots nearby to treat mom this Sunday. Check out our list of Mother's Day events and gifts.

Morning Day Cafe
105 S Main St, Nixa
Live music, bottomless mimosas, a bloody mary bar and more will have mom feeling pampered and extra special. Reserve online or call 417-494-5055.
The Workshop at Finley Farms
840 Finley Farms Ln., Ozark
Head south to Ozark for a nice meal and mimosa alongside the Finley River. Book online.

The Order
305 E Walnut St, Springfield
Brunch and bottomless mimosas. That's all. Reserve online. 
Bambino's Cafe
1141 E Delmar St., Springfield
Bambino's doesn't usually take reservations, but they're making an exception for moms. Call 417-883-5748 to reserve.
Mother's Brewing Company Turns 10

This month marks the 10 year anniversary of Springfield's own Mother's Brewing Company! They've made their mark in 417-land and across the state, and we're so glad we get to call them our own! To celebrate, they're throwing not one, not two, but three parties over three weekends! The first of the series is this Saturday at 2 p.m. For $5, you can enjoy an afternoon in Mother's Brewing Co.'s backyard sipping on Mother's brews, enjoying live music and munching on bites from local food trucks. There will be two more backyard parties, one on May 15 and another on May 22. 
Boozy Slushees at Hold Fast Brewing

Hold Fast Brewing Company is debuting their brand new Zamboozy slushee this week! Now, Friday through Monday, the downtown brewery will offer a variety of rotating alcoholic and non-alcoholic slushees. Think: frozen margaritas, cider slushees, boozy lemonade slushees and more. What a nice summer treat! 🍹