Table Talk
Table Talk: April 20–26
This week: A new organic grocer, and new restaurants in Ozark and Hollister
By Megan Dollar
Apr 20 2021 at 8 a.m.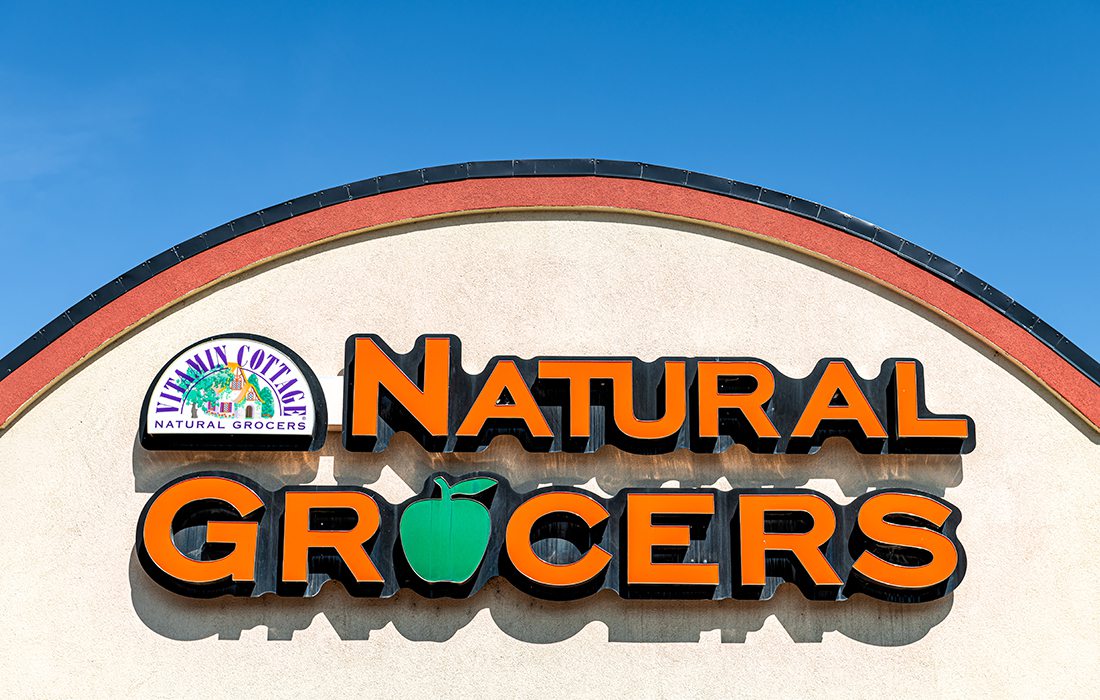 Natural Grocers to fill Lucky's Market Vacancy

The Springfield News-Leader reported late last week that a Natural Grocers store will open later this year in the building that formerly housed Lucky's Market. The natural and organic grocery chain has nearby locations in Joplin, Fayetteville, Jefferson City and Columbia, but the South Glenstone location will be the first in the Springfield area. Lucky's Market's Springfield location closed in early 2020 after a partnership between the brand and the larger grocery chain Kroger ended. Natural Grocers will offer products similar to what Lucky's once did, including organic produce, meat and dairy products as well as personal care and home products. According to the News-Leader's reporting, Natural Grocers will also offer one-on-one health coaching sessions at the Springfield location which should open in early fall 2021. A second Hy-Vee is also scheduled to open on Springfield's east side in the coming year and a Costco is under construction as well.

Tall Tales Coming Soon to Hollister, Branson Area

A new restaurant, located at the newest Angler's Lodge location in Hollister, is scheduled to open later this spring. Tall Tales, which is connected to the Bass Pro Shops-owned hotel just a few miles down the road from Johnny Morris' Big Cedar Golf mecca, will serve sports bar fare with Ozarks flair and deliver on that atmosphere, too. The restaurant will be open to the public and boast an array of arcade games as well as a golf simulator. You can view the menu online now. 
Calling All Wanna-Be Restaurateurs

Secret Sandwich Shop, which has been living in the back of Sweet Boy's Neighborhood Bar in downtown Springfield since last July is growing and expanding. The casual-fare restaurant is moving just around the corner into the old Slider's at 208 W McDaniel Street. They leave behind an empty food truck-sized space in the back of Sweet Boy's, which is just begging for a scrappy, young grub-maker to move on in. The space features a fully equipped serving area with electrical and plumbing. The team at Sweet Boy's is looking for someone who would like to be open for lunch, dinner and late-night service, 6 to 7 days a week. Interested parties can apply online.

Fishy Things in Ozark

Allan Willoughby has already brought a lot to the Nixa and Ozark dining scenes with the introduction of his beloved Big Al's Subs in both towns. Now, he's continuing to bring delicious cuisine to the communities just south of Springfield with Big Al's Crab Shack, which opened in early April at 502 N. 3rd St. in Ozark. Much like the sandwich shops, the Crab Shack is a simple concept that is done well: just four menu items are served with optional add-ons. Shrimp, crab and lobster are supplied by Express Foods, one of the Ozarks premier seafood providers, making Big Al's southern-style shrimp boil dishes ones you don't want to miss.