Table Talk
Table Talk: June 1–7
This week: The Worman House re-opens, National Donut Day and growing grocery chains.
By Megan Dollar
Jun 01 2021 at 8 a.m.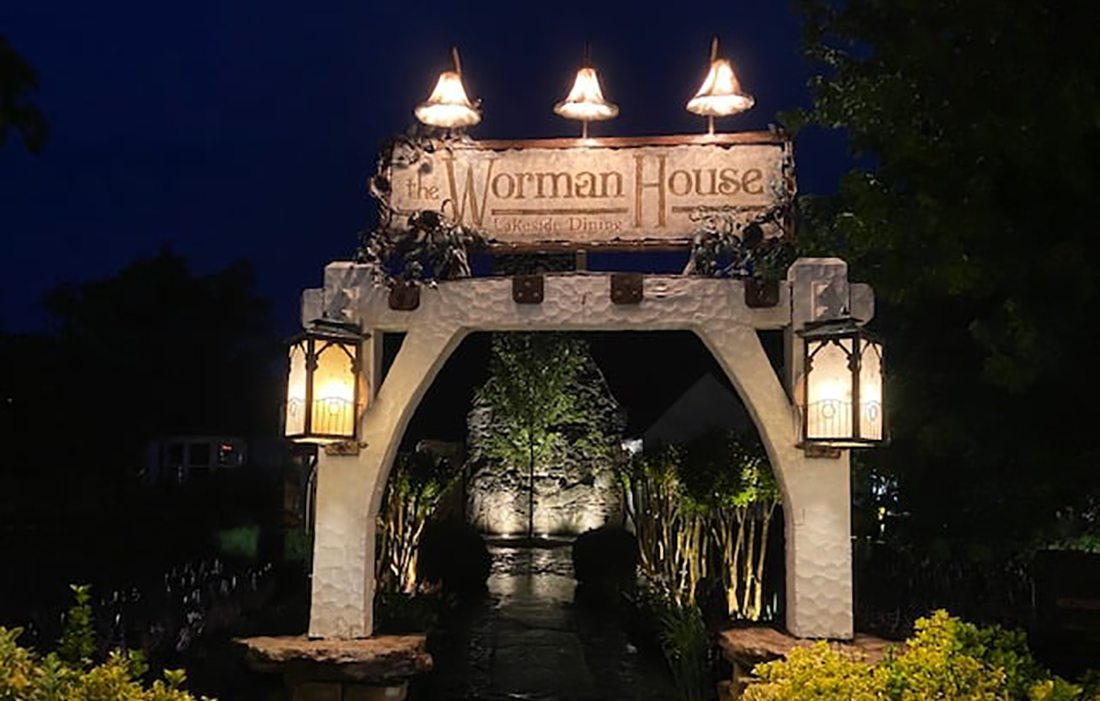 Introducing the New Worman House at Big Cedar Lodge
If you're looking for a way to treat yourself, stop looking. Big Cedar Lodge's historic Worman House re-opened this Memorial Day weekend after renovations and a menu re-vamp, which turned the space into a fine-dining, French bistro. The food is mouthwatering and the views are immaculate. The menu includes French classics like onion soup, lobster thermidor, creme brûlée and more, as well as a wide selection of French wines. The cocktail menu is a charming selection of French blends inspired by "les annees folles," or "the crazy years," which is what French call the roaring '20s. We don't want to give too much away as the juicy details will be included in a 417 Magazine food review later this year but, please, just trust us on this one and go see the spectacular dining room for yourself. 
Hooray for National Donut Day!
"Donuts are special," says Nick St. George, owner of St. George's Donuts on East Sunshine. "Regardless of what day it is." We have to agree.
Heads up: Friday is National Donut Day. This year is St. George's Donuts' 50th year of celebrating the holiday. Stop by any of their locations—National, E. Sunshine and Ozark—for a free donut with the purchase of any drink. A few lucky visitors might also win a free shirt!
Hurts Donuts will be taking advantage of the day as a way to give back. When you purchase a donut from either of Hurts' Springfield locations, 10% of sales will be donated to The Warrior's Journey, an interactive online community and service provider for military members, veterans and their families. Go get your donuts!
Lovemaker's Luau at Tie & Timber

The Springfield Craft Beer Collective and Tie & Timber Beer Co. have teamed up with Pineapple Whip for this year's Lovemaker's Luau. Starting at 2 p.m. Wednesday, beer floats made with local craft beer and Pineapple Whip will be served at Tie & Timber on Cherry Street. Go ahead and grab a taco, a waffle, a coffee or a bouquet of flowers while you're there, too. There's so much to see (and eat) in the Rountree neighborhood!
Groceries Headed East
Costco has officially set an opening date! Rumors that the big box retailer would be headed to Springfield began circulating last summer and now, with a foundation set and construction proceeding as expected, the grand opening is set for Aug. 18 at 8 a.m., according to KY3 and Costco.com. The retailer can be found near Menards at 279 N. Eastgate Ave.
A second Hy-Vee location in Springfield is officially underway after a decade of hold-ups. A second Springfield location for the Iowa-based grocer was announced back in 2011 and, after a one-year delay needed to re-zone the plot, the project remained on hold for unclear reasons. But, that's in the past now, and walls are officially up on the East Sunshine lot. Hy-Vee officials have estimated that the store will open before year's end.