Table Talk
Table Talk: December 14–20
This week: Rooftop igloos, Nixa's new food hall, warm wintry drinks and a great private chef.
By Jorge Cespedes
Dec 14 2021 at 8 a.m.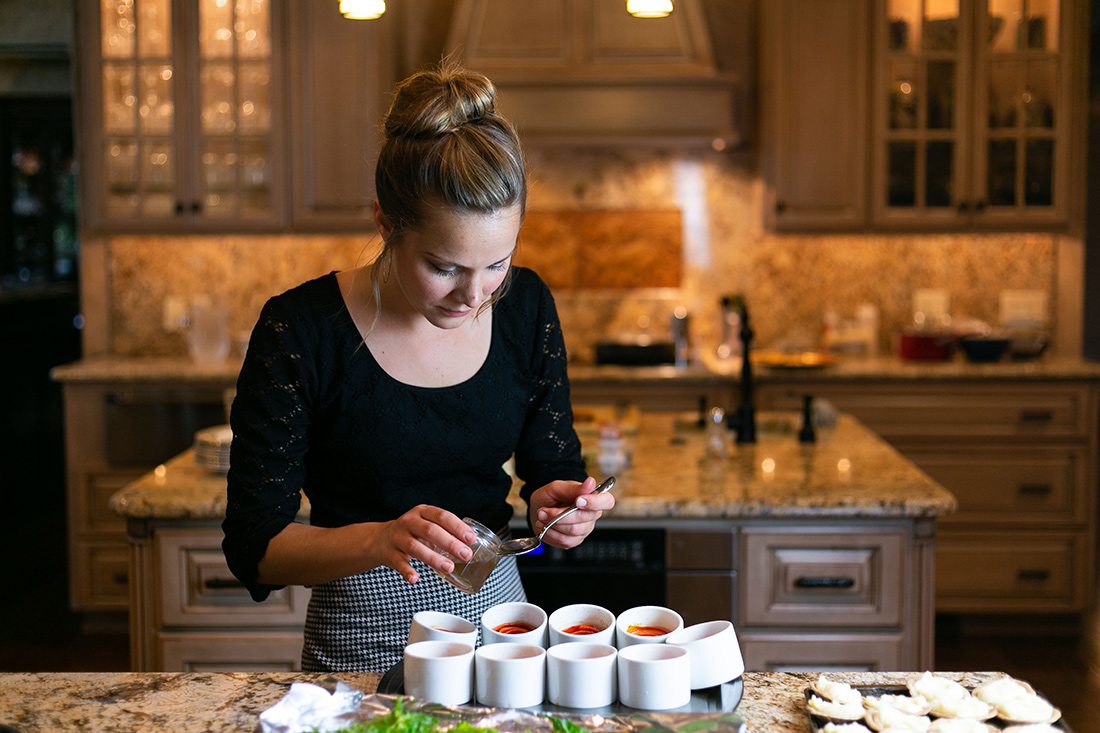 Nixa's New Food Hall

14 Mill Market is the name of the new Food Hall coming to Nixa sometime next year. It will feature 10 "mini kitchen" food stalls, community seating, a bar, outdoor entertainment activities, and an outdoor stage for live concerts. This concept is the brainchild of Leah and Rich Callahan, who have been Nixa residents for over 15 years. They have loved the growth spurt that the county has been on lately and wanted to add to this exciting movement. The concept of a food hall isn't new but it's definitely a novelty for the area; for the last 15 plus years, large, fun and unique halls like this one have been popping all over the country in Atlanta, Austin, New York, Chicago, L.A., Tampa, St Louis and every other large city where people can enjoy all sorts of flavorful cuisine concepts that are easy to manage and maintain. The market has gotten the attention of several local and non-local chefs to open new concepts for us all to enjoy. We will keep you posted on opening dates and so much more.
Jazz and a Beer

We all love the variety of local breweries here in town and one of them is focused on bringing us some great jazz while we enjoy some delicious beers and food truck grub. Hold Fast Brewing is hosting the Missouri Jazz Orchestra tonight at the brewery. This is a 16-piece big band of pro musicians and music educators with a big passion for jazz, classic, modern and original pieces. This brewery is also known for keeping a steady revolving food truck options for us all to enjoy!
Gourmet Gifting

There's a passionate and talented chef who loves to teach and share her knowledge, who's had a global culinary experience, happens to be a wonderfully nice person and lives right here in the Ozarks. Chef Anna Davis is a private chef who creates amazing, curated dinner parties and can also teach a group of people how to grab simple ingredients and turn them into mouthwatering works of art. This got me thinking, and I realized getting a gift certificate for enjoying the experience of Chef Anna would be an amazing gift for that true foodie in your life. You can check out the sort of work she posts on Instagram to get you and your culinary warrior friends or family members excited about having Chef Anna come over and enjoy this unique experience.
Cherry Picker's Winter Coffee Menu

One of my personal favorite food and beverage destinations in town has a few new delicious winter coffee beverages and they're all amazing. At Cherry Picker you can have a coffee beverage while ordering a sandwich and browsing bottles of wine for a dinner party or even some high-end whiskeys for some Christmas gifts and all at the same time. Let's start with the cherry chocolate cappuccino. I mean, doesn't that sound delicious? When I read something like that, I can imagine just layer over layer of flavor mixing and twirling in my mouth for an epic experience. Next is the peppermint mocha with that holiday flavor combination of chocolate and peppermint. And finally for those who, no matter the time of year, must enjoy a cold coffee, there is a peppermint foam cold brew. So go have yourself a treat and get some shopping done at the same time!