Table Talk
Table Talk: December 15–21
Plus perfect plums, truffle sashimi, savory galette, MaMa Jean's on the move and more in this week's Table Talk.
by Katie Pollock Estes
Dec 15 2020 at 8 a.m.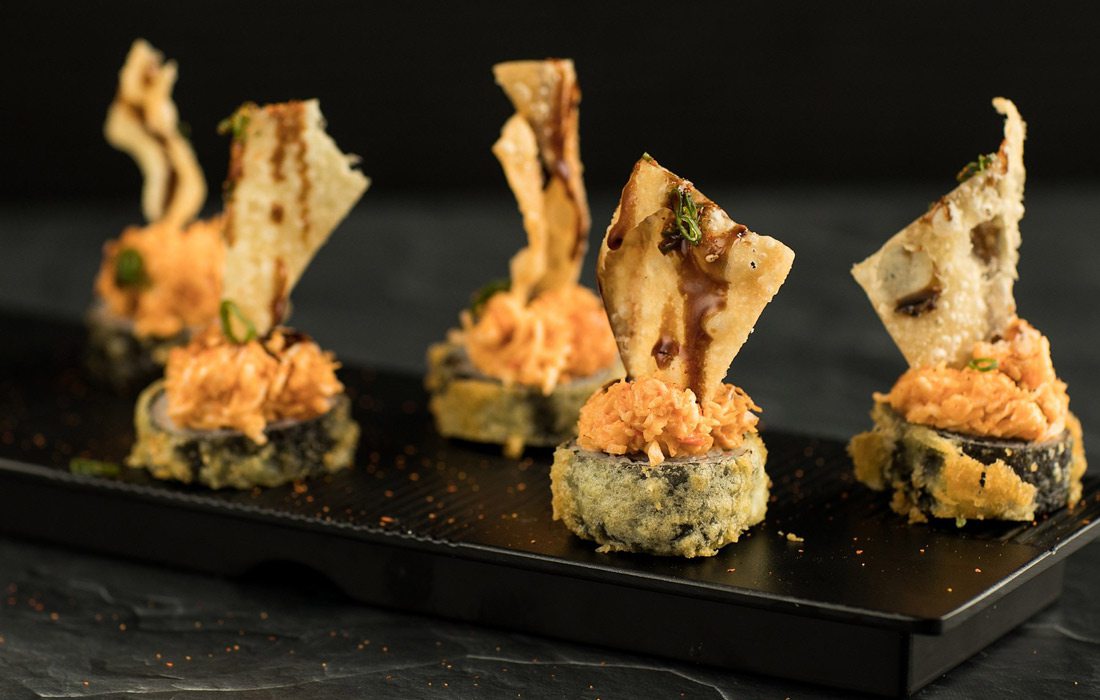 Restaurants Give Back
With Christmas just around the corner, the season of giving us upon us. Despite 2020 being such a challenging year for restaurants and their workers, several Springfield restaurants are still finding ways to give back this season. From now until New Year's Day, a percentage of all gift card purchases made at Jimm's Steakhouse & Pub will be donated to Rare Breed Youth Outreach Center, The Child Advocacy Center and 100 Fold. On Christmas Eve, Pat Duran's teams from Metropolitan Grill, Retro Metro, Hard Knox BBQ, and Great American Taco Co, along with SGC Foodservice, are teaming up to feed the "heroes of Springfield." A $10 donation made to one of these restaurants will buy a prime rib dinner for a local doctor, nurse or first responder. Allen Event Group is partnering with Black Market Smokehouse, Missouri Mike's BBQ & More, and Farm Fresh Steakhouse & Bakery to help The Kitchen provide meals to 417-land families in need. For each holiday family meal purchased through one of these restaurants, another family meal will be donated to a family in need. Let's get giving!
Latin Flair Comes to Ozark
A new restaurant in Ozark will be serving up Latin cuisine come 2021. Mundos Latin Kitchen & Bar is planning to open at 5493 N 17th St. in early January, with a menu inspired by 11 different types of Latin cuisine. We're looking forward to getting our hands on some of their plantain dishes, sipping on some cocktails and trying something new!
New Sushi is Rolling In
You might have noticed that the Pie Five Pizza Co. sign came down at 1008 E. Battlefield Road in Springfield, and that means something new is on the way in! The space is now occupied by SushiFork, a new fast-casual restaurant in Springfield that will be opening soon with its own unique model for prepping and eating those tasty rolls. At SushiFork you can customize a roll, choosing the wrap type, your favorite fillings and your sauces. Then you get a funky little utensil (half fork, half chopsticks) so you can dig in. The first SushiFork location is in Tulsa, and we can't wait to give the Springfield spot a try when it opens. We'll keep you posted as we learn more!
MaMa Jean's Moves Down the Block
As of this week, MaMa Jean's Natural Market's Campbell Avenue location is closed for business. But don't worry! It's only temporary. The shop is actually moving just down the road to a new location inside the Sunshine Corners shopping center at Sunshine Street and Campbell Avenue. It's right across from Bass Pro Shops and just a hop, skip and jump from the original Campbell MaMa Jean's. For the time being, you can still do your MaMa Jean's shopping at the stores Sunshine Street and Republic Road locations until the new shop opens in Sunshine Corners later this month.
Tasty Gifting: Week 3
This week we're talking baskets and tasty bundles—because sometimes you need to give someone a whole lot of local flavor instead of just one little treat. A few local spots are offering either gift baskets or tasty food that can be bundled up into a homemade basket.
First up is Gilardi's Ristorante, who is offering to build gift baskets that you can order and pick up curbside for some super-easy shopping. You can customize the contents with all kinds of foodie picks, like bottles of wine, wine glasses, charcuterie trays and more. Throw in a gift card while you're at it. The restaurant is selling $50 to $100 gift cards that never expire.
At The Keeter Center, you can buy a cookie decorating kit that would make a sweet gift for a friend with kiddos looking for a new holiday activity to do together. This is in addition to the meal packages, pie and homemade baked goods that you can also order, in addition to the Keeter Center's packaged goods like jams. So many possibilities for campus-made goodies that you can gift!
Springfield-based company Manly Cans creates gift baskets for the snackers, carnivores or coffee fiends in your life. They include things like trail mix, beef jerky, cheese, Redneck Nutz, coffee, chocolate-covered coffee beans, barbecue sauce or even handy foodie tools like a jalapeno corer.
If you know someone who loves to cook or grill, Harter House offers meaty gift packs filled with steaks and other tasty proteins. Choose from options like filet mignon, surf and turf, or New York Strip.
If you want to choose all the basket contents yourself, try Brown Derby International Wine Center, Macadoodles or Vineyard Market. All three offer stellar wine selections, plus some great little extra gifties to throw in too. There is the extensive cigar selection in The Vineyard Market's humidor, the cute cheese boards at Macadoodles, or the huge variety of quality cheeses from Brown Derby—not to mention their specialty food products and even cute totes to package it all inside.