Table Talk
Table Talk: February 14–20
This week: Mardi Gras is in one week, Valentine's Day menus and more foodie news bites.
by Katie Pollock Estes
Feb 14 2023 at 8 a.m.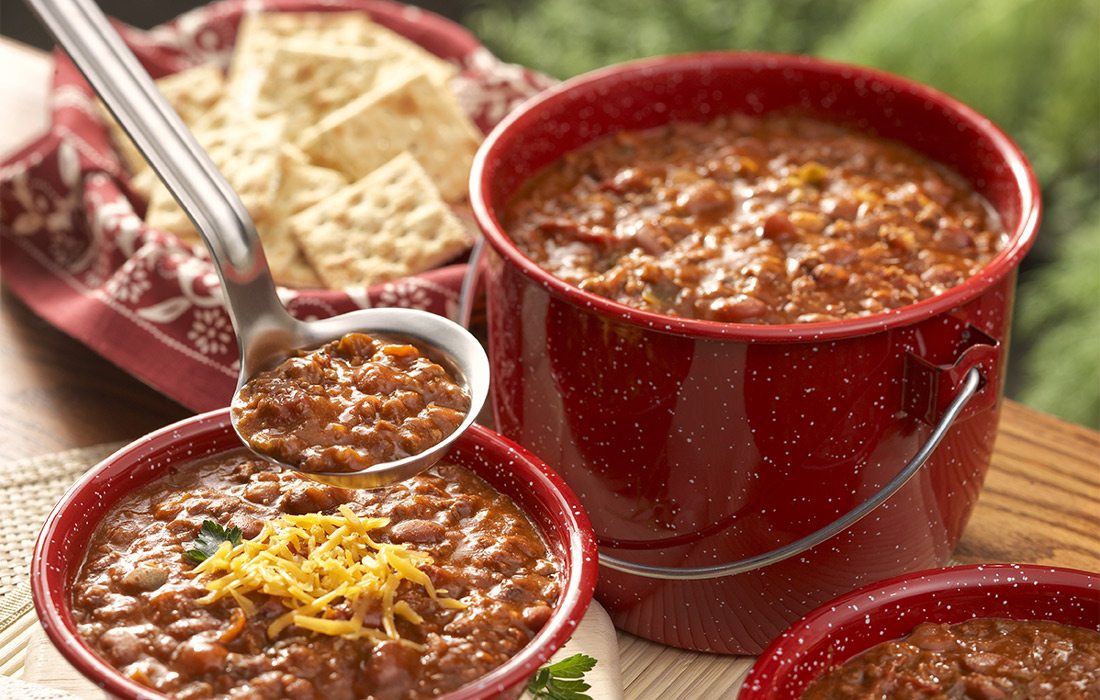 Laissez Les Bon Temps Rouler!
Mardi Gras is in one week. Have you ordered your king cake yet? These tasty, flaky, sprinkle-doused, ring-shaped cakes are a Mardi Gras staple, and each one has a teeny little plastic baby inside. So if you get the slice with the baby, does that mean you won, or does it mean you lost? That depends on your crew's traditions. For some people, getting the baby means you win a prize—or you've simply won a little luck. For others, it means you're on the hook to buy the cake next year. Anyway! Make sure you have a king cake for your Mardi Gras celebration because they are super-fun and super-delish. At Pickwick & Cherry, you can order a king cake with 12 different filling options, including praline pecan, cream cheese and chocolate, and more. They're also offering paczki, a Mardi Gras treat popular in Poland featuring fried brioche dough with sweet fillings.
Big Easy Grill has king cakes up for sale as well, plus they are going big for Mardi Gras with a party, some obligatory strings of beads and their always-delish Cajun fare that never disappoints.
You can find another New Orleans staple, the Italian muffuletta sandwich, at a few places around town for the holiday D'Vine Delicatessen, Queen City Deli, Neighbor's Mill Bakery & Cafe and Big Easy Grill all offer their take on the sammy. What's a muffuletta, you ask? It's a mix of meats (usually ham, salami, mortadella) with cheese (usually provolone or Swiss) and two very special ingredients: marinated olive salad and muffuletta bread.
If you're into another savory tradition, we have your crawfish hookup. Express Foods is taking orders for fresh crawfish straight from Louisiana, and you need to place your order by noon tomorrow to get the good stuff in time for Mardi Gras.
Lindberg's Tavern is offering crawfish too, with a crawfish boil on Saturday, February 18. But from today through February 21, they're also serving a special menu of Cajun eats, like gumbo, po'boy sandwiches and alligator bites.
And finally: Want to party? Great Escape Beerworks is having a Mardi Gras party this Saturday, February 18. They'll be serving up a new beer release, a crawfish boil and some live music.
We Love Love
Last week we told you all about special Valentine's Day menus and multi-course meals at local restaurants, so you could make your reservations in advance. Well, by golly, there's even more Valentine's Day stuff to get excited about today. If you just need a quick little snack or sip or tiny bit of something sweet to celebrate V-day, check out these tasty tidbits offered as Valentine's Day specials around town.
• Raspberry truffle shaken espresso from The Press
• Heart-shaped biscuits and tartlets from The Sleepy Opossum Cafe
• Iced raspberry mocha or a raspberry chocolate torte from The Coffee Ethic
• Strawberry truffle latte from The Workshop at Finley Farms
• Long-stem cherry cordials from Pickwick & Cherry
• Achy Breaky Heart stuffed French toast from Gailey's Breakfast Cafe
• Cupid's Fizz featuring Ozark Mountain Daredevil's Gin from Springfield Brewing Co.
• Donuts covered with heart sprinkles at St. George's Donuts
• Chocolate-dipped strawberries and Sweet Momma Sip lattes at Big Momma's Coffee
• Chocolate-covered strawberry latte with a concha from El Cafecito.
Itty Bitty News Bites
The Freshest Veg: For the 2023 growing season, CSA shares are open now for Urban Roots Farm. What's a CSA? That stands for Community Supported Agriculture, and it allows you to pay a CSA fee to a local farm, and in return, you get a box of super-fresh, locally grown, seasonal vegetables and fruit every week. It also offers other chances to support your farming neighbors, like by taking a little time to help out on the farm and see how those tasty veggies come to be.
Chili All Around!: The annual Sertoma Chili Cook-Off is this weekend—and if you plan to attend, you better come hungry. Dozens of local businesses are offering homemade chili samples, and guests get to vote for their favorite. Proceeds benefit the Boys & Girls Clubs of Springfield.
Register Now: A week from tomorrow, private chef Anna Saunders is leading a cooking class at The Workshop at Finley Farms—and it's all about winter foraging. It will feature locally foraged ingredients, like wild herbs and mushrooms. Guests learn about how to source, prepare and cook with foraged materials. Sign up now because classes at The Workshop tend to sell out.
Speaking of Tickets: Have you gotten your ticket yet for 4C Sertoma's 417 Whiskey Festival? This event features dozens of whiskeys to sample, a Glencairn whiskey glass, live music, delicious food pairings, and opportunities to take part in add-on seminars, private parties, Ozark Mill tours and more.