Table Talk
Table Talk: July 21–28
The Bulky Bowl at Morning Day Cafe, making your own ice cream at home and more in this week's Table Talk.
by Katie Pollock Estes
Jul 21 2020 at 8 a.m.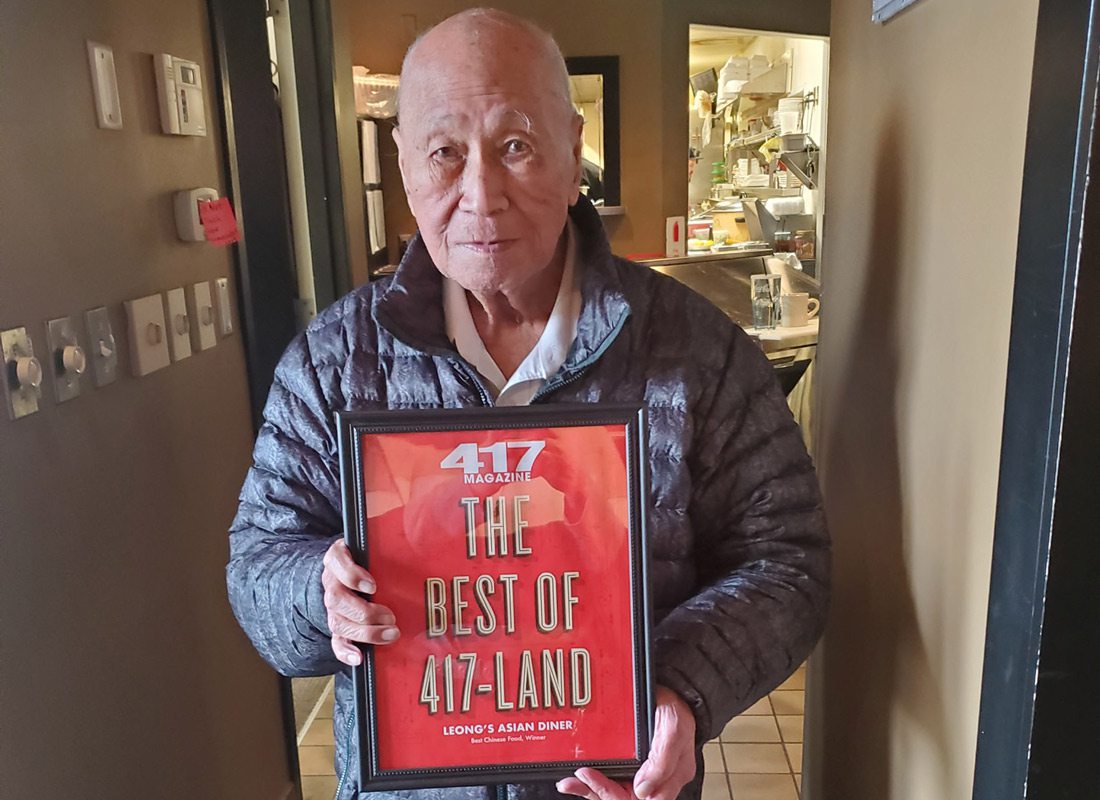 Saying Goodbye to David Leong
Last night, inventor of Springfield-style cashew chicken David Leong died at the age of 99—just a month before what would have been his 100th birthday. He was known for combining Cantonese flavors with fried chicken that was attractive to Midwestern palates. The result was a dish that has come to define the local Chinese food scene and is a claim to fame for our city. A year ago, I interviewed David's son Wing Yee Leong for a story about the history of Springfield-style cashew chicken and a recipe for how to make it at home. Wing talked about his father's service in the U.S. Army and how he brought Cantonese cuisine to 417-land, ultimately inventing Springfield-style cashew chicken. In the story, Wing reflects on his father's commitment to Leong's Asian Diner. The story said: "As for David, he still has an active role in the business—keeping a watchful eye on the empire he created. 'He comes in to work every day whether I ask him to or not,' Wing Yee jokes." David Leong, the inventor of one of Springfield's signature flavors and the grandfather of Chinese cuisine in our city, will be missed.
Shh! It's a Secret
This past week, Secret Sandwich Shop opened up in the back of Sweet Boys Neighborhood Bar in downtown Springfield, and they're serving a small-but-mighty menu of sandwiches packed with drool-worthy ingredients. The St. Louish features house-made terrine, Dressed to the Nines is a tomato and mozzarella concoction dressed with an herb salad, and the Madre has meatballs in a black garlic red sauce. Oh lordy… we cannot wait to dig in this rotating menu. Curbside pickup and online ordering start next week, but for the time being you can make them part of a trip to Sweet Boys.
Some Sweet News
This weekend, Prairie Pie announced that the four-packs of mini pies available online can now be customized. That is great news for people like me, who love sampling new flavors in mini-pie form before committing to whole pie. Not that we've ever had a Prairie Pie we didn't like; they're all crazy good. I don't know about you, but I already have plans for my first custom minis: raspberry-peach, chocolate pecan, cherry and the decadent black-bottom oat. Who's coming over to join me for dessert?
A New Brew
Tortilleria Perches has long been a go-to for great tacos and chilaquiles that's to-die-for. Now, you can also sip on their namesake brew when you come in for dinner. No, we're not talking coffee. Tortilleria Perches's Perches Mexican Lager is available in cans at the restaurant. Made by Springfield's 4 by 4 Brewing Company, the beer is a light and drinkable brew—perfect for taking sips between nibbles of chips and salsa. (P.S. You can order it on 4 by 4's website for curbside pickup, too.)