Table Talk
Table Talk: July 5–July 11
A big update for southwest Missouri breweries, fresh new menus at local favorites and Branson's new lakeside dining spot.
by Katie Pollock Estes
Jul 05 2022 at 8 a.m.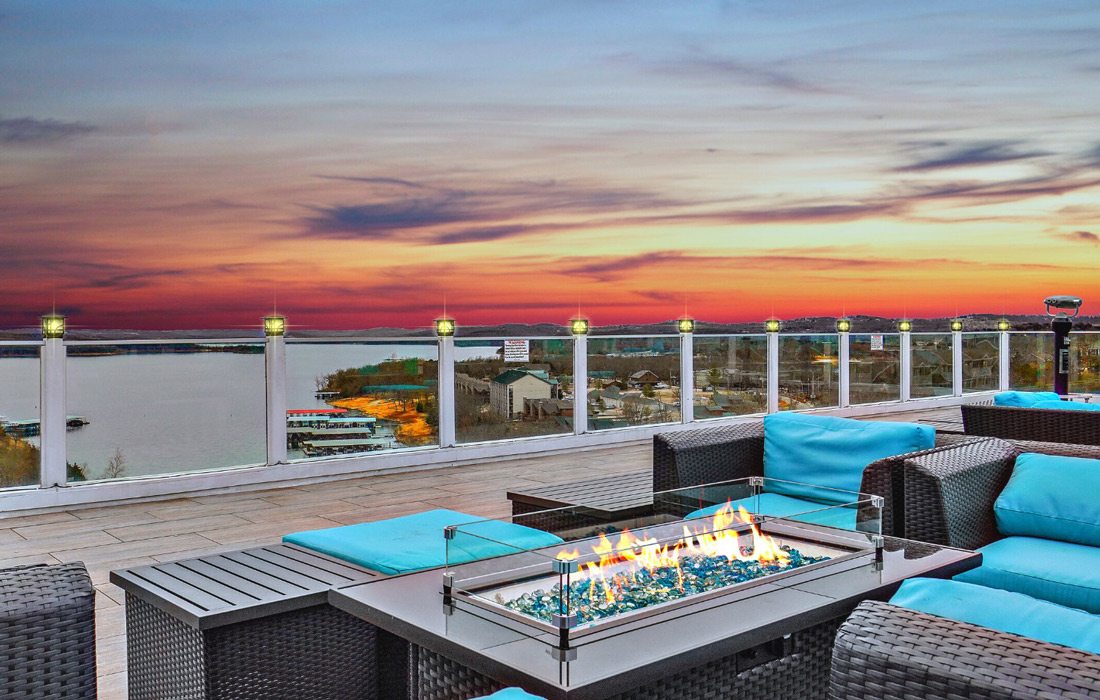 A Big Brewery Update
First up, 4 by 4 Brewing Company has been teasing some new information about their second, much bigger location that they're currently building in Fremont Hills. With two taprooms, one of which can be used for meetings and events; a huge covered patio outside that you can access from the main taproom via big garage doors; and a sizeable brewhouse, it's really starting to come together! (You can watch a walkthrough on their Facebook page, actually.) There is space for firepits and golf cart parking too. Plus, 4 by 4's on-site brewhouse is getting a serious upgrade, with lots more space (20 barrels worth of brewing space, in fact) and some new perks. They're adding a silo that will hold about 48,000 pounds of unmilled grain that they can mill themselves. The spot also has some green space outside that will feature an outdoor stage and lawn games like corn hole and bocce, because we all know having a beer in the fresh air is one of the best things about our local breweries.
In fact, White River Brewing Co. on Commercial Street has recently made some outdoor improvements, so sipping al fresco is even more comfortable now. Their new patio sunshade protects you from those UV rays during hot summer brewery visits. And Wire Road Brewing Co. in Battlefield is doing the same, but with Mother Nature. Their large outdoor beer garden area is situated under a little mini grove of tall trees, providing lots of comfortable shade and room to spread out. Between those and our region's other backyard-boasting breweries like Tie & Timber Beer Co. with its tiered beer garden, Mother's Brewing Co. with its grassy lawn and Piney River Brewing Co. with its spacious deck outside the BARn Taproom, you've got your summer night plans all set.
Fresh New Menus
Lots of our local restaurants have gotten the summertime bug and are taking advantage of the season's brightest flavors to upgrade or revamp their offerings.
First up is Progress, who just rolled out their whole new summer menu. It's bursting with summertime vibes. There are blistered shishito peppers topped with eggplant vinaigrette, a tomato tart served in a rosemary crust and topped with whipped ricotta and fresh basil, and king salmon over tomato broth with charred pineapple relish. One of our all-time favorite Progress dishes was a compressed watermelon dessert they offered a couple years ago, so we are beyond excited to try this year's watermelon offering: a watermelon pie made with watermelon mousse, honeydew gel, mint crust and sunflower seed crumble. Date night is officially booked.
One of our favorite pie-slinging joints, Luco's Pizza, has released a new menu too. Faves like Luco's Legacy (a pizza topped with goodies like fig jam, prosciutto and gorgonzola cheese) are still available, but they've also added some new pies, new sammies and new pasta options. One we're excite about: the pesto fettuccine made with homemade pesto. And if you're vegan, there's a whole section of the menu devoted to you. If you're gluten-free, you can get cauliflower crust. This spot is the whole package.
And although they aren't menu overhauls, there are some fun new treats available at Andy's Frozen Custard and St. Michael's Restaurant. At Andy's, you can now get a Freedom Berry concrete featuring fresh strawberries and blueberries mixed into vanilla custard and then jackhammered with marshmallow cream. Jackhammered, you ask? That's when they fill the center column of your concrete with something gooey-good, like marshmallow cream, hot fudge or caramel. St. Michael's, on the other hand, is tempting our sweet tooth with a new cake. This spot is known for their stellar slices of cake (or entire cakes if you order one!), like the honestly to-die-for banana cake, the fruity lemon-blueberry cake or the devil's food with peanut butter icing. Now, they've added Orange Creamsicle to the lineup, topped with an orange marmalade that looks so summertime-refreshing.
Branson's Newest Lakeside Dining
Have you heard of Captain's Quarters yet? This bar and grill located on the 10th floor of Branson's colorful new resort called The Tower, this spot offers some gorgeously sweeping views of Table Rock Lake. Their huge outdoor patio space overlooks the lake and even has a set of lookout binoculars so you can get a closer look at the lake while you take in the views. In addition to a small and reasonably priced kids menu and a bar menu featuring some cocktails that evoke beachy feelings (like the frozen Palm Tree slushies, the fruity Paradise Punch, and islandy Bahama Mama), there's also a full kitchen menu with sandwiches, burgers, flatbreads, salads and more. There are some coastal vibes there too, like with the shrimp salsa appetizer and the punny Cuban Cruiser, a take on the classic Cuban sandwich. But who are we kidding, we know why we're most excited to visit this spot: sunsets over the lake with a drink in hand. All together now: Aaaaahhhh.