Table Talk
Table Talk: July 7–14
Ice pops galore, some exciting new restaurant openings and more in this week's Table Talk.
by Katie Pollock Estes
Jul 07 2020 at 8 a.m.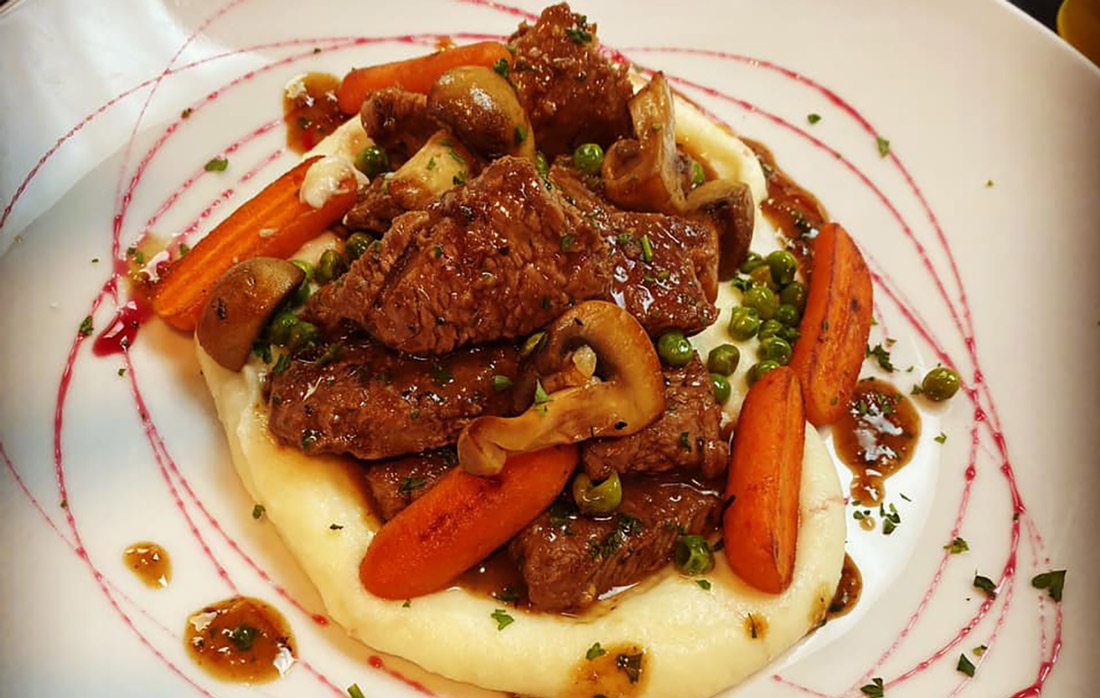 It's Ice Pop Season
At the magazine, we like to say "three's a trend." If there's one of something, that's cool, perhaps unexpected. If there's two, that's a coincidence. If there's three, well, now we have a trend. So it's official: Ice pops are trending in 417-land. Two spots have started offering creatively flavored ice pops, which makes three if you add in longtime favorite Dreamsicles in Branson. And these frozen treats are just in time. It's so stinking hot out this week! We've written about Dreamsicles a few times in print, and we love their method of perfecting the custom pop: Customers pick a popsicle flavor, choose a sauce to drizzle, pick some toppings and sprinkles, and boom: A custom-creation to beat the summer heat.
Well, ice pop fever is spreading, and two spots in Joplin have started offering pretty and creatively flavored homemade popsicles too. Pineapple Bliss in Joplin has gotten into the game as well and is now making both "fancy pops" in fruity flavors for everyone and "boozy pops" made with tequila, rum, whiskey or champagne for grown-ups only. Fancy pops come in flavors like mango-lychee, pineapple-cayenne and lemon-basil-watermelon. For boozy pops, there's strawberry margarita, peach bellini, old fashioned and more.
Also in Joplin, the Joplin Greenhouse & Garden Center's coffee shop is selling pretty little ice pops in flavors like blackberry-lime, peaches and cream, and pina colada. These are house-made, and we're looking forward to grabbing one to cool down after an afternoon exploring the greenhouse and indulging our houseplant addictions.
Four Long-Awaited Openings
Today, today, today! After a soft opening, Split Social Kitchen is now fully open for business in the cozy East Sunshine spot formerly occupied by the original Cesar's Old Mexico. They opened at 11 and are slinging their good stuff until midnight. We're excited to pop in and try the luscious-looking Smack and Cheese. What about you?
The Royal Music Hall has opened as well, and we've been hearing rave reviews for everything from their uncommonly beautiful decor with its dreamy pink-and-teal color scheme to their crazy-good bottled batch cocktails. See you there soon?
They had a bit of a false start about a month ago, and ever since then we've been craving Skully's Ramen just about every day. Well, ramen-lovers, they're really back now! Skully's Ramen opened last week and is serving through their walk-up window only for now. Hours are Tuesday through Thursday from 4 to 9 p.m. and Friday through Saturday at 4 to 10 p.m.
And last month in Branson, another long-awaited spot opened, this one with a celebrity link: Guy Fieri's Branson Kitchen and Bar is serving mega-indulgent dishes with wild names like Trash Can Nachos and Dragon's Breath Chili Cheese Fries. We're riding the bus to Flavortown, folks!
A Fresh Menu Change-Up
Kingdom Coffee in Springfield has recently revamped their lunch menu, and we're loving the fresh flavors that hit that sweet spot of healthful and filling. There are summer skewers with fruit, herbs and prosciutto. And we've been eying the toast with a soft-boiled egg, pesto, sprouts and lil' baby tomatoes. We're here for it!
Pizza Pie for a Good Cause
Branson's Mellow Mushroom Pizza Bakers is taking part in the nationwide A Pie for A Pie program. This week, on Thursday July 9, the store will donate pizza pies to Boys and Girls Clubs of the Ozarks—one for every pizza sold that day. So if you're in a pizza mood this Thursday, grab one that'll help a local organization too.
A Luscious Semifreddo Series
Progress announced recently that they would be offering a semifreddo series through the summer, with small batches of creatively flavored ice cream that they make and serve each week. They announced this along with a mouthwatering pic of the "Ooey Lewis and the News" flavor, which starts with vanilla semifreddo and includes gooey butter cake bits and bourbon-pecan brittle. Oh my.
Walk Right Up
Springfield-based chocolate company Askinosie Chocolate has just opened up a brand new walk-up window at their Commercial Street factory and storefront. It gives customers a chance to get their hands on those crazy-good bars in person while keeping everybody socially distanced per CDC recommendations. The window is open Monday through Thursday from 10 a.m. to 5 p.m.