Table Talk
Table Talk: May 10–16
This week: A new vegan spot opens in Springfield, an old fashioned ice-cream parlor finds a home in Battlefield Mall and more in Table Talk.
by Jorge Cespedes
May 10 2022 at 8 a.m.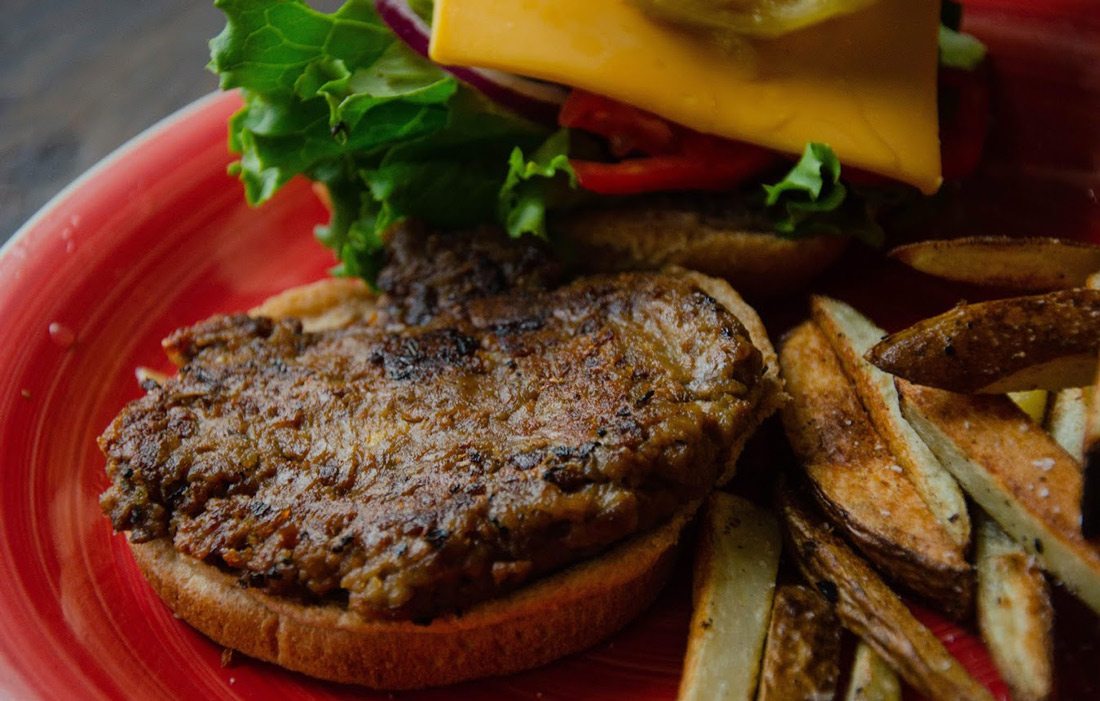 Bosky's Vegan Grill is Open
We are super-excited that Bosky's Vegan Grill is now open to the public. Located on 405 W. Walnut St. in Springfield, this 100% vegan grab-and-go restaurant has a fun, quick and to the point menu. Owner and visionary Amy Bennett has been vegan for many years now, and she always had this thought that she wanted a vegan version of "junk food." There was nowhere to find it, so she finally decided to just open her own place to satisfy that gap in the marketplace. The menu has burgers made using Beyond Meat as a beef replacement and a bean burger made using locally produced patties from Jake's Burgers. There is a deep-fried bratwurst also from Beyond Meats served with mustard and sauerkraut, some Gardein chicken tenders used for the chicken sandwich and sliders, and so much more. The fries are insanely delicious, and the house-made potato salad is a must.
Blooms Coffee Bakery Goods
Have you had a chance to check out the bakery section inside Blooms Coffee Bar & Bakery? It's located on 1109 E. battlefield Road in Springfield, and it offers some unexpected bakery items like the Peach Cookie, two biscuit cookies hollowed out and filled with apricot jam and vanilla and caramel cream. And let me tell you, it's what cookie dreams are made from. Also try their Bulochkas, a traditional eastern European pastry using sweet buttery challah bread as a base that can be both sweet or savory, offered in cherry, lemon and poppyseed flavors. There's also traditional honey cake with soft caramelized honey layers and a glossy whipped cream frosting. Oh, and don't let me forget about the tiramisu, because it's one of the best in town! They make all of it in house, daily. You can even grab these pastry items from the drive-thru window with your coffee!
Mr. B's Ice Cream Parlor
Mr. B's Ice Cream Parlor just opened at the Springfield Battlefield Mall, across from Forever 21, and it brings all of its Branson charm to town. This is a vintage, old-school ice cream parlor that offers shakes, burgers, fries, hot dogs and over 20 ice cream flavors. They are known for their classic sundaes featuring hand-dipped ice cream and all the toppings you can imagine such as hot fudge, peanut butter, marshmallow, fruit jams and so much more. And they're always topped with whipped cream and a cherry. Their best seller ice cream flavor is the Branson, made with caramel ice cream, Oreo cookie chunks, M&Ms and chocolate chips. The biggest size offered is the Enormous Cone, and let me tell you, it's really big—like three times the size of your hand big!
Mimi's Soul Food Opening Soon
Near the Missouri State campus, a small little corner of the city is about to host a true southern soul food restaurant. Mimi's Soul Food, located on 533 S. Kimbrough Ave., is moving into the space formerly occupied by Yan's Chinese restaurant, and its creators are Octavius and Tonisha Manier. The home-cooked style menu will feature fried potatoes, cornbread, smothered pork chops, Cajun-style catfish, sweet potatoes, spaghetti and much more. With years of experience in the managerial side of things, Manier felt it was time to bring her beloved family recipes to the public and have everyone enjoy the flavors of southern food. The restaurant is set to open by the end of May, and we will keep y'all posted.