Table Talk
Table Talk: May 16–22
This week: Countdown to Casper's new location, Springfield's first Whataburger is open, downtown eats and more in this week's Table Talk.
by Tessa Cooper
May 16 2023 at 8 a.m.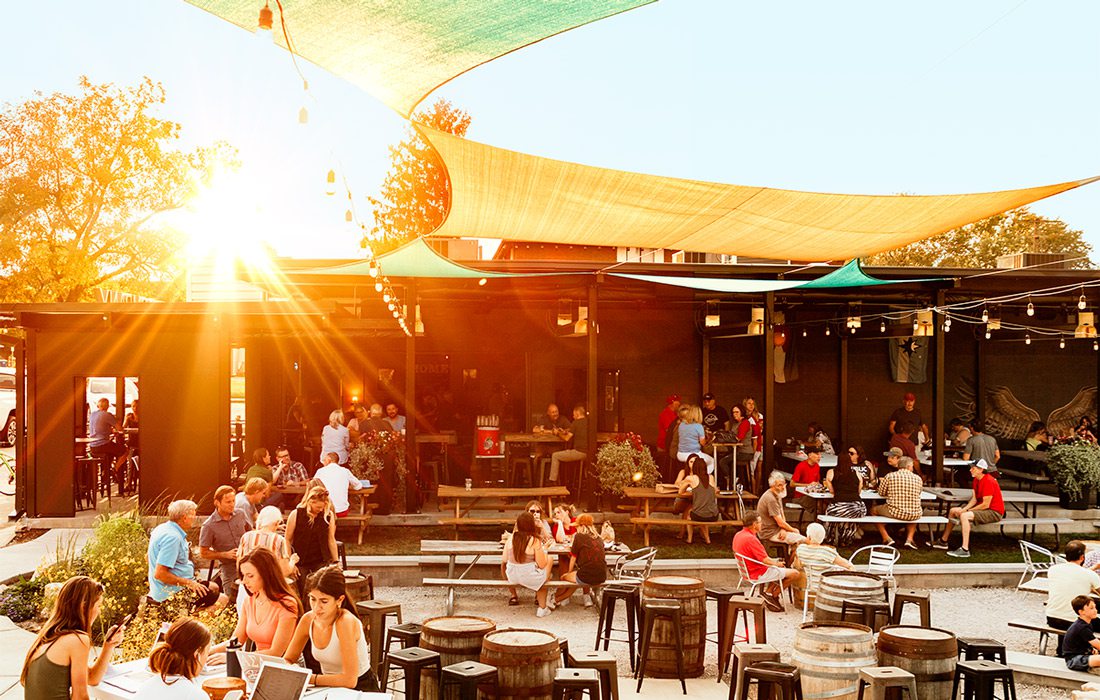 Summer Soft Launch
While it's been an extra rainy few weeks, it's looking like the finicky Missouri weather is finally going to give us several clear days as a little treat. Luckily, there are several delicious ways to seize the sunny days ahead:
• It seems that non-alcoholic beer is in its renaissance. We were thrilled when Wire Road Brewing Company announced its new non-alcoholic pale ale made in partnership with The Shandies. Dubbed Day Trip Tuesday, it's similar in flavor to the brewery's Day One Pale Ale, so it's not very bitter but still hoppy. They just started serving it on tap this week, so head on over and snag an outdoor seat.
• SGFCO's Ice Cream Social Cycling Club Ride is happening on May 19 at 6 p.m. They'll start at Cherry Picker Package x Fare, where SGFCO and Great Escape Beer Works collab brew, As Good As Any Beer, will be on tap. Next, they'll cruise through downtown and the Jordan Creek Greenway Trail. As a little after-ride treat, Druff's will be delivering free ice cream sandwiches with toppings.
• 7C's Winery is hosting a Sip N Shop event Saturday, May 20, from 10 a.m.–4 p.m. Wet your pallet with a wine tasting before perusing the vendor booths.
• Desire Springfield is a new food truck on the scene. This sister business to Jums African Market will dole out free samples on Saturday, May 20, from noon to 2 p.m. at their post at 1454 E. Kearney. You'll get to explore the flavors of urban Nigeria and West and East Africa. We're personally excited to try the fufu made from yams, plantains, cassava, corn and ground melon seed. It sounds like starchy goodness to us.
• Georgia Mac's will celebrate their fifth anniversary with an outdoor crawfish boil on Sunday, May 21, from 1 p.m. to sell out. The price is $15 per pound or $25 for all-you-can-eat. Enjoy your crawfish on the patio, but you can listen to live music inside if you need an air conditioning break.

The Low Down on Downtown
The construction work happening on Walnut and Jefferson will be going on until late summer. While this intersection remains closed, the surrounding businesses are still open. Here are a few restaurants and bars that the Downtown Springfield Association says could use the extra support right now:
• Best of Luck Beer Hall
• Greek Belly
• Druff's
• Prairie Pie
• Zayka Indian Cuisine
While you've got downtown on your mind, you might enjoy reading our story in Biz 417 on the area's current economic landscape. Fair warning: Our interview with Nick and Jenny Russo from St. Michael's Restaurant & Catering might leave you craving their delectable cakes and Italian subs. 🍰
ICYMI: Itty Bitty News Bites
• Owner Shawn Kraft tells us that Casper's is getting closer than ever to opening their new location in the former Anton's Coffee Shop at 937 S. Glenstone Ave. We'll be sure to update you as soon as we hear more so you can be among the first to know!
• We've been anticipating Purple Panda Filipino Food's new location at 502 N. 3rd Street in Ozark for a few weeks, and it's now officially open. They've swapped out their food truck post in Branson for a brick-and-mortar location, which means it's now even more convenient for many of us to get our pork lumpia or garlic-buttered shrimp fix.
• Springfield's first Whataburger is now open at 3880 W. Sunshine, but they're offering drive-through service only for now. The 10 Whataburger Box might be calling your office's name for lunch. 🍔