Table Talk
Table Talk: November 8–14
Downtown Springfield's refried renaissance, a new way to start the day with Fire & Ice, Pineapple Whip at Hy-Vee and more.
by Katie Pollock Estes
Nov 08 2022 at 8 a.m.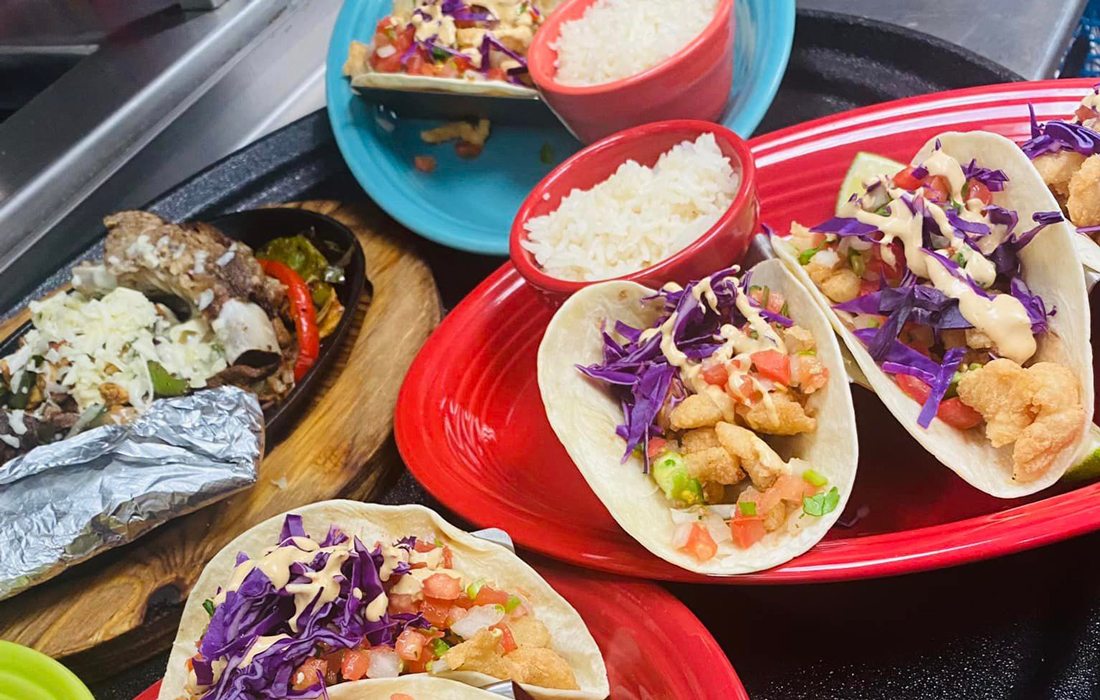 Downtown's Refried Renaissance
If Taco Tuesday is a revered holiday for you and your crew, then this news might excite you. A new Mexican eatery is opening soon in downtown Springfield! El Paraiso Mexican Kitchen is going in at 610 W. College St., but the brand itself is not new. Their first location is in Strafford at 305 E. Chestnut St. and has plenty of fans there already. The new location's menu isn't up yet, but I snuck a peak at the Strafford menu to get a feel for their dishes, and I'm excited to try their shrimp ceviche and the Fajitas Hawaianas (chicken, shrimp, scallops and grilled pineapple). I'm also super curious about the Piña a la Parrilla, a dish of chicken, steak, shrimp, bacon scallops and veggies that's served in a pineapple half and set ablaze for a fiery presentation.
With Maria's Mexican Restaurant's recent closing (RIP, fried tacos), this new spot will offer Downtown dwellers and anybody who works in the area a new place to get their favorite Mexican flavors nearby. We reached out for an exact opening date, but they didn't have one just yet. But they've used the word "soon," so we're excited! We'll update when we find out.
A New Way to Start the Day
Fire & Ice Restaurant & Bar, which has been undergoing extensive renovations lately and is newly spruced-up, is now offering a new breakfast menu. It's served from 6:30–10 a.m. daily. A quick skim of the menu had us feeling hungry. There are classics like an egg, home fries, toast and bacon meal. But there are some even heartier options too. For example, the smoked hash features smoked brisket, home fries, peppers, onions, and smoked cheddar topped with two eggs. There are sweet treats like pancakes and strawberry-nutella toast. And there are a couple funky options like breakfast macaroni and cheese served with scrambled eggs and bacon. That sounds like a breakfast that will send you right back to bed for a nap!
ICYMI: Itty Bitty News Bites
• Recently Little Hacienda Restaurant in Branson posted about their newest warm-for-the-winter drink, and it sounds so delish! They wrote "Our head chef traveled to Oaxaca, Mexico, to learn about chocolate and brought back artisanal Mexican chocolate for you all to try!" Made into hot cocoa, it looks positively dreamy.
• Have you tried Yo Seasonings yet? This honestly super-huge line of flavorful seasoning blends is made in Springfield, sold at C-Street Market and carried at Harter House. New for the holiday season, though, they are taking orders for spice-filled Christmas gift baskets for that foodie on your nice list who loves to cook.
• Are you, like me, always really sad when the Pineapple Whip trailers shut down for the season? It's like the door is shutting on summertime, right? Good news for you, my friend: You can get pints of three Pineapple Whip flavors in the freezer section at both Springfield Hy-Vee locations now: pineapple, lemon-berry and mango-peach. It's summer year-round now.