Table Talk
Table Talk: October 25–31
This week: Brews and boos, a new brunch menu at Retro Metro, Vantage's rooftop igloos are back, spooky treats and more in Table Talk.
by Katie Pollock Estes
Oct 25 2022 at 8 a.m.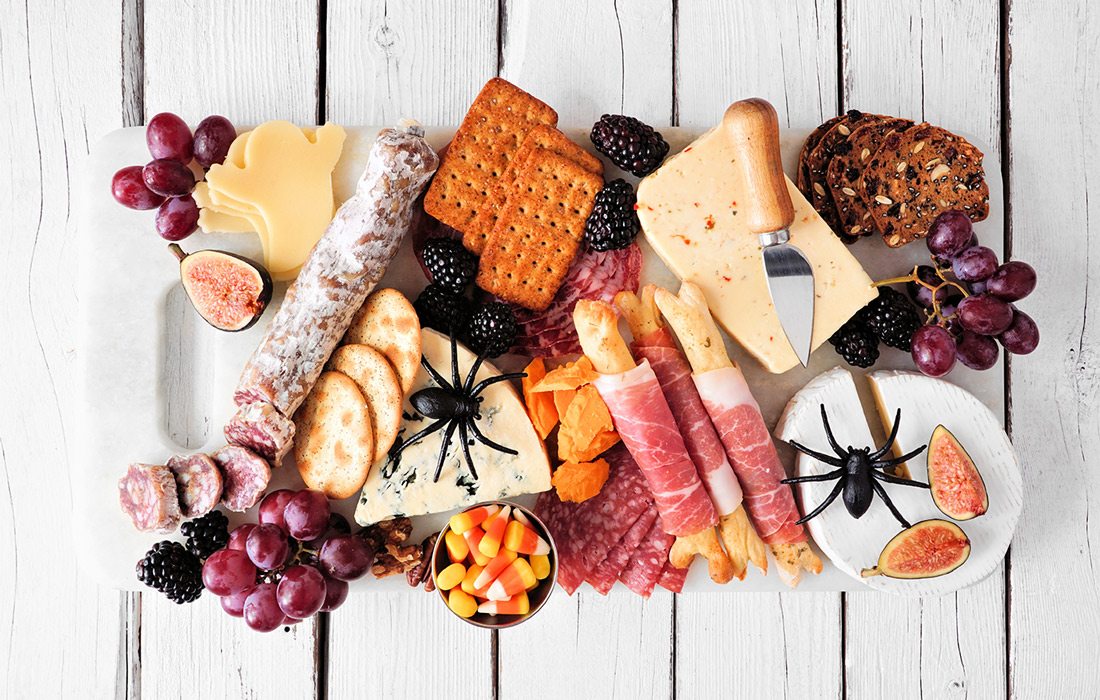 Brews and Boos
Two downtown Springfield breweries are offering Halloween-centric events this Saturday, October 29.
First up, there's the Hulaween Spooky Luau at Mother's Brewing Company. The fun starts with a hearse trunk-or-treat from 2–5 p.m. and a pig roast by The Almighty Sando Shop and Country Side BBQ food trucks from 3–9 p.m. There's live music from Avery Waltz from 7–9 p.m., and burlesque by The Kinky Cabaret at 9 p.m. Oh, and there's plenty of good brews from Mother's, plus a costume contest somewhere in there too. Whew! That's a full schedule!
Over at Hold Fast Brewing, they are hosting their Halloween Bash. The event begins at noon, when you can start ordering delicious chicken wings from Bada Bing Wing Co.'s food truck. Then at 7 p.m. the live music from Isaac Kenneth starts. There are costume contests for both humans and pups, some fun and spooky decorations, "spooky slushies" and plenty of seasonal Hold Fast brews.
Shall We Brunch?
You can now dig into a weekend brunch at Retro Metro, the southwest Springfield restaurant that started as Pat Duran's Metropolitan Grill spin-off but is now serving up the good stuff with Brandon Moore at the helm. The menu features some creative takes on familiar breakfast dishes—like the Tasty Teague Ranch B&G, a biscuits-and-gravy dish featuring duck fat sausage gravy. You can also get simple eats like The Uncle Johnny (over-medium eggs with toast and bacon) and flavor bombs like the Breakfast SHEESH (hot lobster roll, chopped bacon, fried egg, green onion and sriracha aioli). Sheesh, indeed! There's a whole bunch more on the menu too, so be sure to check it out!
It's Officially Igloo Season
Even if you're a cold-weather-lover who really digs the winter, you have to admit that sitting on a rooftop when the temps dip can be a pretty frigid endeavor. Good news for you! Reservations are now open at Vantage Rooftop Lounge & Conservatory to snag igloos starting November 8. The rooftop bar offers clear igloos with space heaters and six seats inside, to shield you from wind and chilly weather while you take in the view of the city and sip your favorite drink. You can preorder those drinks (and snacks) when you make your reservation, so all you have to do when you arrive is tuck in.
Last Call for Spooky Treats
With Halloween just around the corner, we thought you might like a few tips for stocking your candy bowl (the stuff you hand out, we mean… although we wouldn't blame you for stashing some away for yourself) and for planning some snacks for the spookiest day of the year.
This year, instead of buying mini Snickers and little bags of gummy bears, you can treat the kids to candy from a couple of local shops. BonBon's Candy Shop has just about everything, and this time of year they also sell some fall- and Halloween-themed treats. There are gummy pumpkins, fall-colored gummy worms, gummy brains (eek!), Halloween-decorated dipped pretzels and more.
Across town at Askinosie Chocolate, the truly delish gourmet chocolate bars are $10 to $15 a pop and might be a bit too luxe for the Halloween candy bowl. But Askinosie also sells adorable little mini dark chocolate bars that are the perfect size to toss out to costumed cuties.
Back at home, you might be hungry for some post-trick-or-treating snacks that are a bit more savory. Enter the local charcuterie board slingers. Several of them offer spooky boards that feature fun accents like toy skeletons and spiders alongside the cheeses, meats and more that you expect on a charcuterie board. Some of the spots offering them this year are SPLIT Social Kitchen, 417 Charcuterie, Lavish Grazing (who serves them in a coffin-shaped box to up the spookiness factor), and Forage Charcuterie.