Style
Try out Venus Nail Bar for Your Next Night of Pampering
Sip on a glass of wine as you relax with a manicure, pedicure or wax at the newest business to hit Sagamore Hills center at the corner of Sunshine Street and National Avenue.
By Jenna deJong
Jun 21 2019 at 1:47 p.m.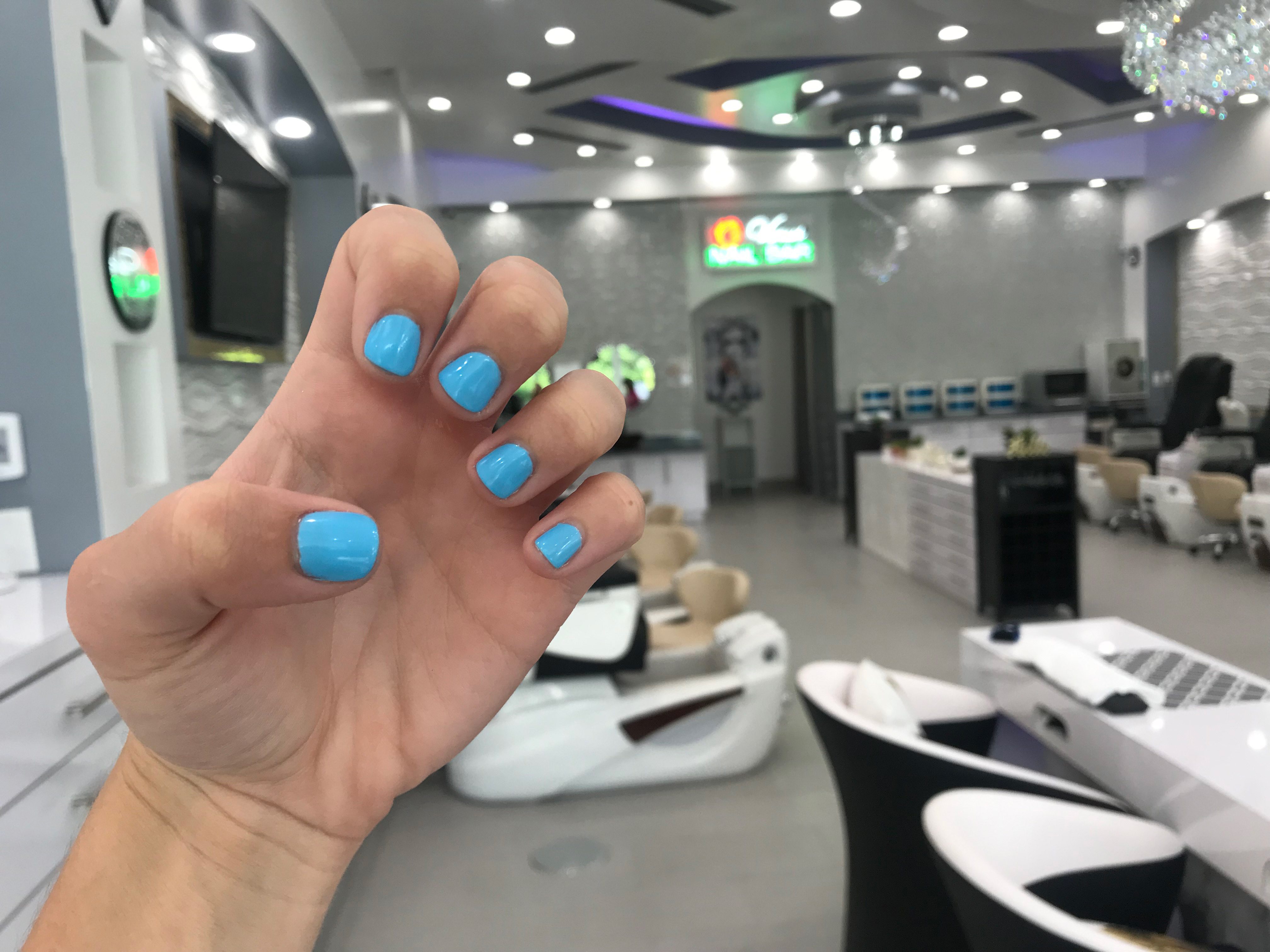 I'm not a huge girly-girl. My idea of relaxation is sitting sweaty and makeup-free atop an enormous peak or setting up camp next to a quiet river. But I do like alcohol, and a little birdie told me Venus Nail Bar (1251 E. Sunshine St., #112, Springfield; 417-319-5019) on the corner of Sunshine Street and National Avenue serves wine, beer and cocktails with your manicure, pedicure or wax. Unable to resist, I called co-owner Michelle Huynh, who also owns Rainbow Nails and Sky Nails, to set up an appointment, and wow, was I glad I did.
The Shop
The entire nail salon, opening officially on Monday, June 24 at 9 a.m., is something straight out of a glamour magazine. A polished white desk welcomes guests and houses hardcover menus of the salon's services. Above hangs a crystal chandelier, one of many in the shop. To the right is a small bar with six comfy hightop chairs, and to the left is a large wall with little gold rings and hooks offering the entire color spectrum. Rows of drawers housing more than 2,500 polishes sit beneath them, all organized and labeled for easy access. When I chose a bright, summery blue, it took Huynh seconds to pull the shade out.
On either side of the front desk are four white cushioned chairs, each with a little pillow. I was slightly worried these chairs would be uncomfortable (their wide backs are sometimes too wide, making it difficult to sit back and relax) but Huynh and her husband, co-owner Bryan Trieu, clearly knew what they were doing. When I sat down, the pillow hugged my back perfectly and my worries were forgotten.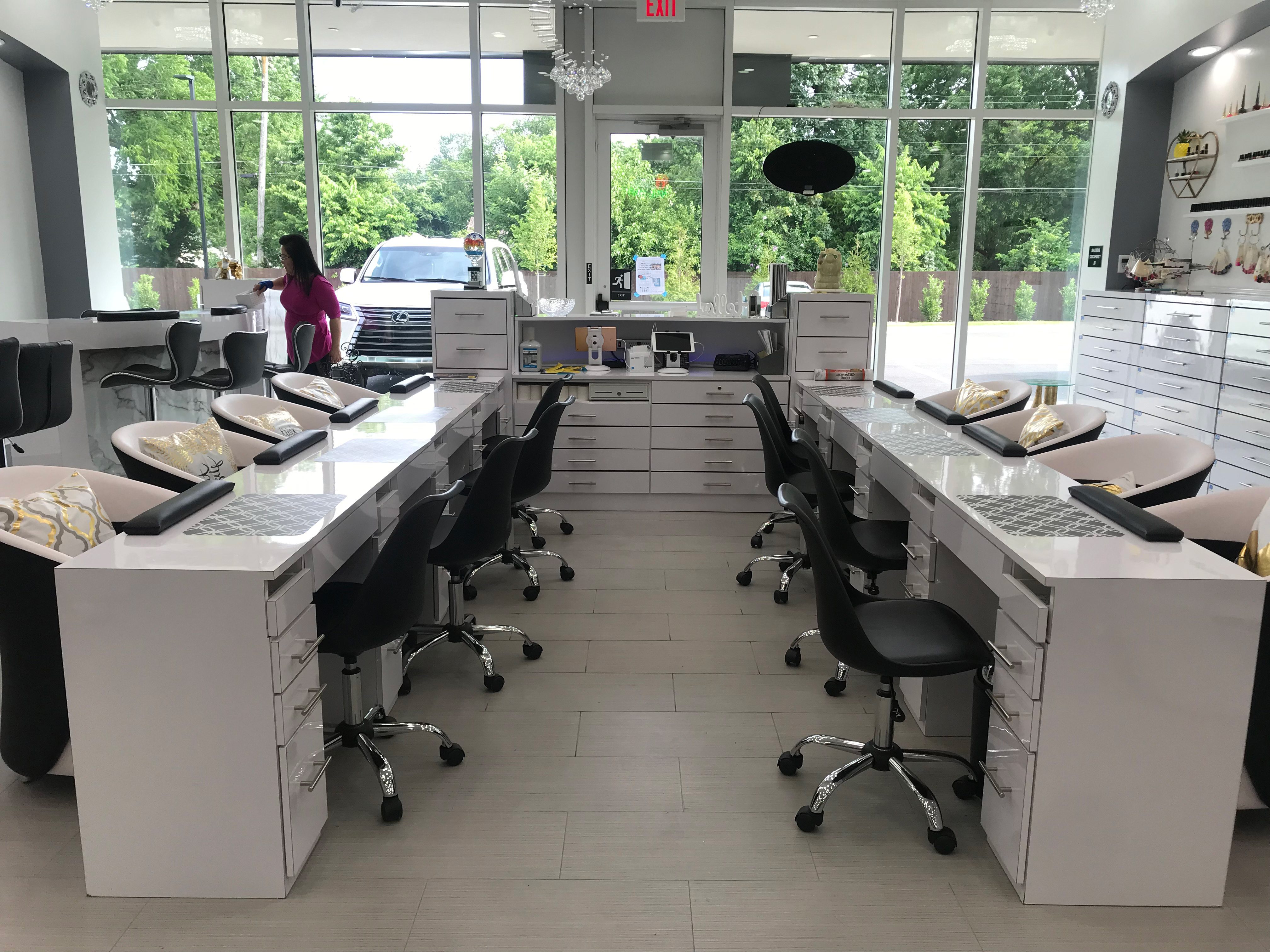 Photo by Jenna deJong
Venus Nail Bar houses eight manicure stations, each with their own built-in LED light.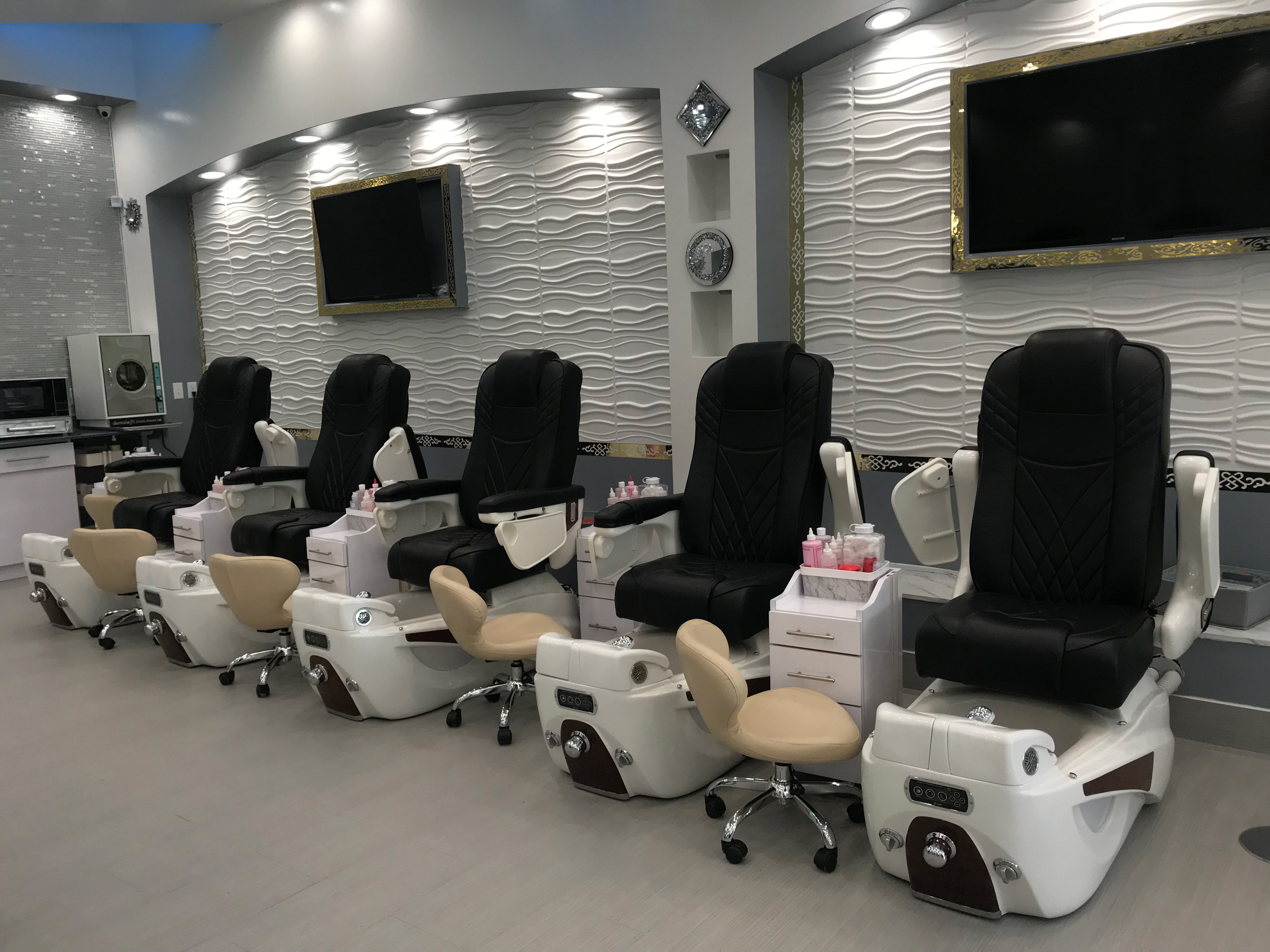 Photo by Jenna deJong
Kick your feet up and relax with a glass of wine, beer or cocktail while getting a pedicure at Venus Nail Bar.
The Service
Huynh poured me a dainty glass of white wine and brought me a little glass of water. One glass of white, red or seasonal wine is included in the price of whichever service you choose, but additional glasses are $5 each. Cocktails are available for an additional price, and Huynh says the shop plans to eventually offer beer too. The Cherry Blossom cocktail caught my eye, which is concocted of cherry vodka with pineapple and orange juice.
Because she was still putting the finishing touches on the shop, Huynh was a little frazzled. (She had stayed in the shop until 1 a.m. preparing for my arrival!) She made a few comments about how my nails should have turned out better, but I couldn't have been happier with the results. She was incredibly easy to talk to and even complimented the shape of my nails. I enjoy being active, so I like to keep my nails uber short. Huynh delivered. It was a morning of ultimate relaxation, and when she began to massage my hands and forearms, it was difficult to resist dozing off.
The Review
Hours after the experience, I still felt completely relaxed. I enjoyed talking with Huynh so much that even if the nail salon wasn't a thing of beauty, I'd come back just to catch up again. Her new shop is breathtaking, the polishes are gorgeous and her services are perfect for a girl's day. Call your friends, it's time to kick your feet up and relax.