Drinks
How to Make an Espresso Martini
Express yourself with this 90's throwback drink.
By Jorge Cespedes
Mar 2022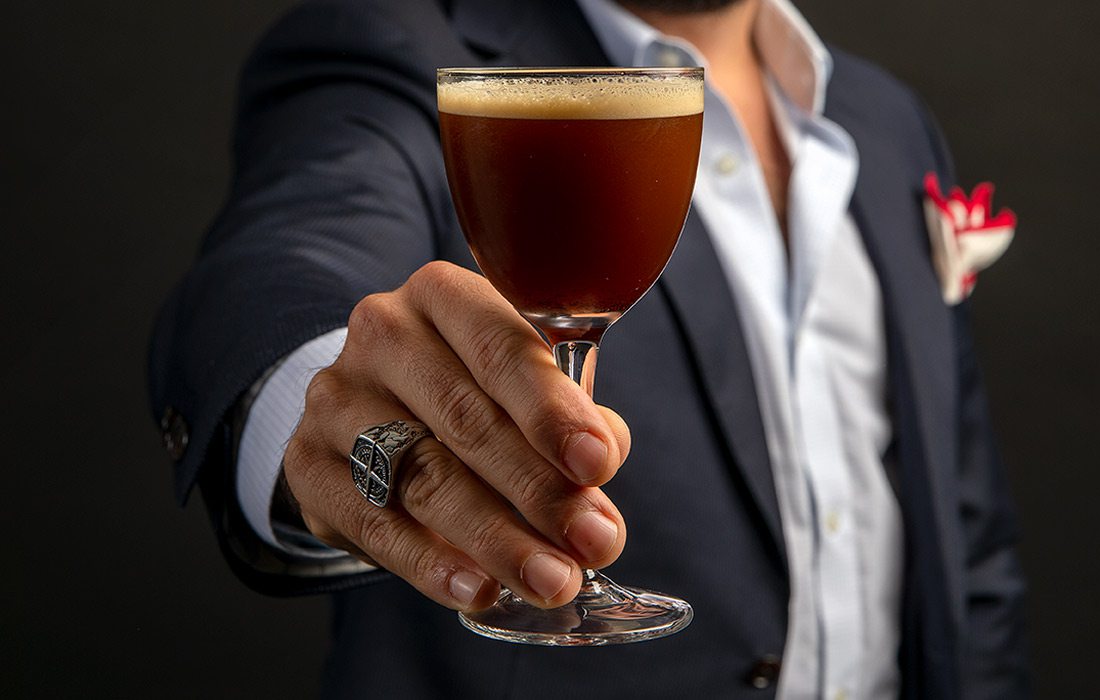 It's funny how trends circle back in every industry, and the '90s cocktail making a name for itself once again is the espresso martini—and I'm here for it. The beauty of this drink is that it's an easy enough recipe that you can usually get a decent espresso martini no matter where you are asking for it. It's almost always enjoyed after dinner, but I think this could also be a great way to start your evening as an aperitif to going for a night of food and libations. Cheers! ­
'90s Espresso Martini
Makes 1 serving 
Martini Ingredients:
1.5 ounces vodka
¾ ounce coffee liqueur
½ ounce vanilla simple syrup (see recipe below)
1 espresso shot
Ice as needed
Coffee beans for garnish
Vanilla Simple Syrup Ingredients:
8 ounces simple syrup
2 ounces Nielsen-Massey bourbon vanilla paste
Instructions:
Make vanilla simple syrup by combining the syrup and vanilla paste in a saucepan and stirring over low heat until well-integrated. Cool and bottle. In a cocktail shaker, add vodka, coffee liqueur, vanilla syrup and espresso shot. Top the shaker with ice, and close securely. Shake rigorously until the shaker becomes too cold to handle (about 20 seconds). Strain the cocktail into a Nick & Nora coupe glass. Place three coffee beans on top for garnish, and serve.
Need a boost? Here's a quick roundup of coffees from around Springfield, Missouri.